10 Products for Bedridden Patients You Must Have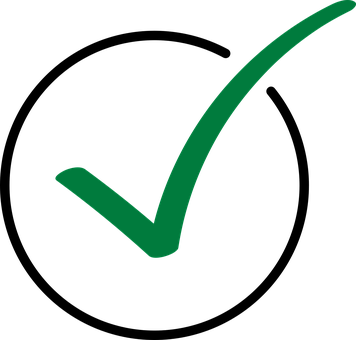 Reviewed by Christine Kijek, Registered Colorectal Nurse, on August 8, 2022
Finding healthcare products for those confined to a bed may seem like a complicated and confusing endeavor. With so many products available to bedridden patients, being able to identify the "must have" products can save patients money. Even though each patient has their specific needs, there can be products that are essential to those who are homebound or bedridden. We here at HPFY can help identify some of these very important products for bedridden patients.
Top 10 Products for Bedridden Patients
Remember there are no stupid questions, so make sure to ask your doctor, nurse, or even therapist to help target what your specific medical needs may be. Many of the issues facing bedridden patients are common, but there may be specific items each individual patient may need. Your doctor or nurse may suggest bedridden products such as a bedridden toilet system or bed bathing equipment and may include items such as:
This BedCane Bed Rail is easily installed on either side of the bed and provides the user with additional security when getting in or out of bed. The height can be adjusted from 19"-22" and can support up to 300 pounds.
By elevating your head and shoulders, this Bilt-Rite Elevating Bed Wedge-shaped cushion can improve breathing and support the spine and back muscles. This wedge can also be used to elevate your legs/feet and has a poly/cotton cover for easy care.
For those that are bedridden, using the bathroom may be difficult or even impossible. This plastic urinal can allow those that are bedridden to empty their bladders without soiling bed linens. Available in both male and female versions, this Carex Bedside Urinal is lightweight and has a sturdy handle to prevent spills while handling up to 35 fluid ounces.
These Coloplast Bedside-Care EasiCleanse No-Rinse Washcloth can be used for bedside bathing, cleansing hygiene, and other skin care needs by being nonirritating, pH balanced, and latex free. Proper hygiene is crucial!
ProBasics 3-in-1 Folding Commode with elongated seat, steel frame, clip on seat has three versatile functions. It can be used as a bedside commode, toilet safety frame or raised toilet seat, with seat height adjustable in 1-inch increments. This full-size steel commode folds compactly for storage and makes delivery easy. Clip-on seat can be removed for easy cleaning. ProBasics Folding Commode, a toilet for bedridden patients, comes complete with a commode bucket, splash guard and cover.
This Lifetone HLAC151 Bedside Vibrating Fire Alarm and Clock has four different methods for waking bedridden patients in the event of a fire: audible alerting, audible announcing, tactile alerting, and visual notification. By listening to your existing smoke detectors this unit can alert users to potentially life-threatening dangers.
Patients that are bedridden but may need to get in and out of bed can benefit from this nylon MTS SafetySure Leg Up Lifter. It is perfect for those with limited leg mobility to raise or lower their legs to the floor or even a wheelchair. Transfers are now simpler and easier.
Hygiene is important, even for those who are in bed for long periods of time. This EZ-Access EZ-Shampoo Inflatable Basin makes shampooing the hair easier in bed. When it's inflated it provides safe, secure support of the head and shoulders and has a built-in inflatable headrest to make in-bed shampooing significantly easier. It is 8 inches deep and made from top grade vinyl for peace of mind. It even comes with a convenient drainage hose for easy cleanup.
For anyone with limited mobility, reaching for something can be difficult. This can be magnified for those who are bedridden and this Carex Metal Reacher with Magnetic Tip can help overcome this limitation. Not only can it grab objects slightly out of reach, but the magnetic tip makes it easier to pick up small metallic objects.
Transferring a patient from bed to a wheelchair or commode/shower chair can injure not only the patient but the caregiver alike. This Mabis DMI Wood Transfer Board allows for the easier transfer of bedridden patients by sliding them from bed to the wheelchair/commode or vice versa. This is safer for both the caregiver and the patient and can minimize the risk of falls which lead to injuries such as fractures or broken bones. These wooden boards are coated for smooth sliding to minimize any shearing and make the transfer easier.
Bedbound Patient Care FAQ
1. How do you deal with a bedridden patient?
Bedridden patients need more care and concern than those who have at least some mobility strengths in them. Here are some tips on how to care for a bedridden patient.
Ensure their bodily hygiene
Maintain proper bed hygiene
Respiratory and Digestive care
Balanced meals and adequate nutrition
Maintain a good home ambiance
Keep them happy and cheerful
2. How to prevent infection in bedridden patients?
Examine the patient daily
Use water and gel mattresses for proper body weight distribution
Use antiseptic cleaning agents to prevent infection
Ensure that the bedridden patient is dried well after every bathing and cleaning session
Change the bed sheet regularly
Change the bed-bound patient positioning every 2 hours
Where can I buy Assistive Aids for Bedridden Patients?
Being bedridden can lead to a wide range of potential health issues and finding medical aids and products to avoid or minimize these risks is crucial. By using some simple common sense and medical aids that can help with everyday tasks, you can hopefully avoid or minimize these health risks that can easily become magnified and serious. Health Products For You has been online since 2002 to aid its clientele in being healthy and happy. Get all the essential products for bedridden patients from HPFY at the most affordable prices ever.
Bedridden Patient Care - All You Need To Know About It
Disclaimer: All content found on our website, including images, videos, infographics and text were created solely for informational purposes. Our content should never be used for the purpose of diagnosis or treatment of any medical conditions. Content shared on our websites is not meant to be used as a substitute for advice from a certified medical professional. Reliance on the information provided on our website as a basis for patient treatment is solely at your own risk. We urge all our customers to always consult a physician or a certified medical professional before trying or using a new medical product.