How to Bathe an Elderly Person in Bed?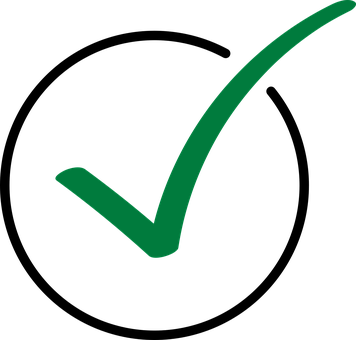 Reviewed by Christine Kijek, Registered Colorectal Nurse, on September 17, 2022
What's not to like about a soothing, relaxing bath? As we age, we may become a little less independent, and mobility can diminish. Bathing and showering can become a dangerous endeavor. To help maintain proper hygiene, we may need to learn how to bathe an elderly person in bed. Bathing bedridden patients. needs to be done properly and possibly in bed to minimize any risk of falling, which can lead to broken bones and fractures. Showering all by oneself can seem a little overwhelming for the elderly. Thus, it is always a good idea to have some assistance while doing so. One or more caregivers can help the elderly feel safe and secure while bathing. 
Balancing Hygiene vs. Safety in Bed
Skin is the largest organ in the body, and when neglected, it can lead to potentially serious health issues. Also, from just a mental point of view, who doesn't enjoy the feeling after a nice warm bath? The problem is our bathrooms and showers are made of porcelain and tile, which can become extremely slippery when wet. As we age, our mobility can diminish, which means we can be more prone to falling, and injuries can become serious. This is why knowing how to give a bed bath to an elderly person is important. This is the dilemma: hygiene vs. safety. How do we maintain our hygiene in a safe environment that allows the elderly to enjoy the soothing effects of bathing without compromising safety?
Bathing Help Using Specialized Medical Aids
Bathing an elderly person can be a lot like a delicate ballet. The bathtub or shower is often not an option, and the prudent option is to bathe the elderly person in bed. Bathing an elderly person does require some specialized medical aid. For instance, you may need to find a dry shampoo for bedridden patients . Help with bathing the elderly in bed requires a different approach, and some aids to help you include:
1. Convatec Aloe Vesta Body Wash and Shampoo
This mild solution can be used to gently cleanse the skin without irritation or dryness of the skin. It can be used for everyday showering/bathing or as a no-rinse bathing option. You can gently remove soils, perspiration, and other contaminants, which are pH balanced for hair and body cleansing.
2. Cleanlife No-Rinse Shampoo
Formulated to clean efficiently (especially for non-ambulatory patients) by simply applying directly to the patient's hair and massaging thoroughly. Simply towel dry to leave hair soft and supple. No rinsing is necessary.
3. EZ-Access EZ-Shampoo Inflatable Basin
For wet shampooing in bed, the EZ-Access basin is easily inflatable and is designed to be comfortable and convenient. The formfitting support cushions the head and shoulders, and the built-in headrest is adjustable to accommodate just about every user. The 8-inch-deep inflatable tubing prevents splashing and spillage, while the drain hose easily removes soap and water from the basin after shampooing.
4. Jobar Hair Washing Tray
For patients that are able to sit in a chair or wheelchair, this washing tray is contoured to fit the neck comfortably and simply rests on the user's shoulders from a seated position. This tray's compact and lightweight design eliminates any awkward bending for those with limited mobility and is easily cleaned with soap and water.
Jobar Hair Washing Tray
5. EZ-Access EZ-SHOWER Portable Hanging Bedside Shower
Many patients are unable to use a conventional shower, so why not bring the shower to them? This hanging bedside shower can hold 2.5 gallons of water, which is enough to shower hair and completely rinse shampoo out. The easy fill spout can minimize splashing and snap shut for a watertight seal. This can be used with the EZ-Access EZ-BATHE Inflatable Bathtub with Accessories.
How do we give a shower to an elderly person? The answer is… gently and with the proper tools. Helping with bathing for the elderly can be frustrating, but with the right medical aids bathing the elderly in bed can be simplified. Bathing is not only hygienic, but it can go a long way towards maintaining the quality of life of an elderly person.
Where to buy Bed Bathing Equipment for Elderly?
Health Products For You has a wide range of bed bath equipment for elderly. These include shower chairs, transfer benches, commodes, bidets, and grab bars, to name a few. Shop from the customer-trusted one-stop online medical supplies store and get the best prices. Order today and enjoy first-purchase discounts!
Disclaimer: All content found on our website, including images, videos, infographics, and text were created solely for informational purposes. Our content should never be used for the purpose of diagnosis or treatment of any medical conditions. Content shared on our websites is not meant to be used as a substitute for advice from a certified medical professional. Reliance on the information provided on our website as a basis for patient treatment is solely at your own risk. We urge all our customers to always consult a physician or a certified medical professional before trying or using a new medical product.