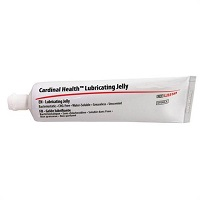 Cardinal Health ReliaMed Lubricating Jelly
Bard StatLock Foley Stabilization Device - Adult
What are Urological Supplies?
Urological supplies are intended to help in the safe operation of the urinary system. Urinary catheter supplies facilitate catheterization when the user cannot empty their bladder on their own and can also be used in urinary retention and incontinence cases. Urinary drainage bags are used in conjunction with catheters to store urine drawn from the bladder, reducing the need for frequent bathroom visits. They are beneficial to both bedridden patients and those who lead an active lifestyle.
Types of Urological Products
There are basically four types of urinary catheters, namely, external catheters, intermittent catheters, Foley catheters, and closed system catheters.
External or condom catheters are designed to be used by males only. They are ideal for those who do not require invasive catheterization, and their purpose is served with an external device. These urinary supplies are shaped like a condom and designed to slip over the user's penis. The device is connected to a urinary bag to collect the urine flowing from the urinary bladder through the urethra.
Try the award-winning catheter, Coloplast Conveen Optima Male External Catheter made from PSX silicone material that is breathable, stretchable, and allows for a snug fit.
Intermittent catheters are for use only when required. They are bought by those who do not need 24-hour catheterization. Either their requirement is for the short-term while the user is recuperating after surgery, or they could involve catheter-based management of the urinary bladder for life. So, during intermittent catheterization, urinary catheter tubing is inserted into the bladder through the urethra, and the accumulated urine is allowed to drain out. The catheter is pulled out after the bladder is emptied. The process is repeated when required and can be performed by the user or a caregiver at home.
Intermittent catheters help significantly reduce the incidence of urinary tract infections (UTIs). You will find a whole variety of intermittent urinary catheters with different tips and styles or a combination of both. 
Foley catheters, also known as indwelling urinary catheters, are bought by those who need continuous catheterization. This type of catheter is inserted into the urinary bladder of the user and allowed to remain there for some days till it is time to change or remove completely. Indwelling catheters are made from silicone rubber or natural rubber and have two lumens or channels running along their length. One lumen is the drainable port, and its opening is inserted into a urine collection bag. The other lumen has a valve at one end and a balloon at the other end. Sterile water is injected through the valve into the balloon once the catheter is placed inside the bladder. The balloon inflates and holds the tubing in place.
When selecting your catheter, consider looking at Closed System Catheters. They are a type of joined catheter system that has tubing connected to the urinary collection bag. This allows for touchless catheterization and, hence, reduces the risk of UTIs and cross-contamination because the system remains sterile. They are self-contained with a pre-lubricated catheter within a urine collection bag. A closed-system catheter allows for safe, simple catheterization. Its introducer tip shields the catheter and allows it to bypass the initial part of the urethra, which is most infested with urinary tract bacteria.
The urine collection bags are both long-lasting and cost-effective. The anti-reflux drip chamber is an important feature that prevents the backflow of urine. There are various volume capacities, and you can choose which will best suit your needs based on your frequency of emptying. All bags are intended to be discreet and secure and suitable for a wide range of users. Your requirements will determine the type of urine bag you choose. Leg bags, bedside drainage bags, and urine pouches are all options.
Users with an active lifestyle and who are always on the move should consider buying urinary leg bags. They are specially designed for daytime users. These urinary leg bags are to be attached to the user's leg, allowing total freedom of movement. They cling to the contour of the leg and remain unnoticeable under clothing.
Try our top-reviewed leg bag, Bard Dispoz-A-Bag Leg Bag, which has an anti-reflux valve to prevent urine backflow and reduce contamination risk.
As the name suggests, Bedside bags are urine drainage bags designed to be hung by the bed. They are ideal for night-time users. The volume capacity of bedside drainage bags is large so that the user does not have to get up at night to empty the leg bag. Hooks and string allow the bags to be tied to and hung by the bed rail securely. They can be used 24 hours, allowing the user to sleep comfortably through the night.
Medline Urinary Drainage Bag has a heavy-duty hanger that helps in hanging the urine bag safely bedside.
3. Other Urological Supplies
The insertion tray contains all the essential supplies required for catheter insertion. The catheter kit includes lubricant, swabs, gloves, a sterile specimen container, an underpad, etc.
Using an insertion tray makes catheterization incredibly easier since there is no need to buy multiple supplies. A catheterization kit is available with or without the catheter.
Catheter irrigation trays offer all the components required for irrigating or flushing out a catheter. A standard irrigation tray contains an outer tray, graduated container, bulb or piston syringe, waterproof drape, alcohol wipe, and a tip protector. The irrigation tray may be used for wound irrigation or bladder irrigation. All the components are sterilized to reduce the risk of infection.
Urinals and bedpans are containers to collect urine or feces. These items are designed for patients and the elderly who cannot leave their beds to go to the bathroom. Find a host of portable urinals and bedpans for men, women, and children at HPFY.
We also carry pessaries, enema equipment, urinary tubing, urinary health nutrition, catheter lubricants, and many other urology products and catheter supplies.
Urologicals FAQs:
1. What are the common Urology Problems?
Overactive Bladder
Stress Incontinence
Pelvic Organ Prolapse
Female-Specific Urologic Problems
Urinary Tract Infections (UTIs)
Kidney and Ureteral Stones
Pelvic Floor Dysfunction
2. How can urologic conditions be prevented?
Stay hydrated
Limit the quantity of salt and caffeine consumption
Stay in a healthy weight range
Choose a smoke-free lifestyle
3. What are the side effects of holding your pee?
People who usually ignore the urge to pee may feel pain in the bladder or kidneys.
Urinary tract infection. In some cases, holding in pee for too long can cause bacteria to multiply.
Bladder stretching
Damage to pelvic floor muscles
Kidney stones
Where to buy Urological Supplies online?
Health Products For You offers a large selection of urology products from leading manufacturers like Bard, Coloplast, Covidien, Teleflex, etc., at the best prices. Shop now and grab reward dollars that can be redeemed on your next purchase.
Read more about Urinary Catheter Supplies