10 Best Overnight Diapers For Adults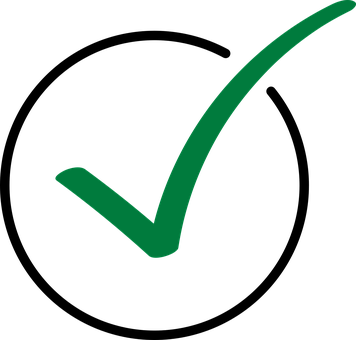 Reviewed by Christine Kijek, Registered Colorectal Nurse, on November 17, 2022
Night Time Diapers are life savers for those dealing with incontinence. Nights are often the longest period that one has to get through without changing a diaper. Thus, finding the right nighttime diaper that serves the purpose is so important.
Overnight diapers offer protection from leakage, providing comfort and dryness throughout the night. Overnight diapers for adults have a thick core designed to lock moisture in, delivering higher absorbency, and have the capacity to handle multiple voids throughout the night.
Adult diapers also offer leg guards to prevent leakage, external wetness indicators, and odor control panels. Nighttime diapers are slightly different from regular disposable diapers as they are a bit more expensive and less discreet because of the added bulk in the core.
Incontinence Buying Guide for Best Overnight Diaper
It's important to know how to choose the best overnight diaper to ensure full protection. Once you know what type of overnight diaper will best suit your needs (overnight or tab style), look at other factors such as the level of absorbency, size, skin sensitivity, and incontinence type. To make things easier for you, here are our best-seller diapers for nighttime protection.
10 Best Overnight Diapers For Adults
Tranquility Premium Overnight Adult Diapers provide maximum absorbency, making them the best overnight diapers for heavy wetters. The soft and skin-friendly material used to manufacture these adult diapers feels soft and quiet for improved comfort and dignity. Breathable side panels of it allow air to pass through and keep the skin dry, cool, and comfortable.
Why choose Tranquility Overnight Adult Diapers?
Offers unparalleled comfort and lets air contact with the skin, keeping the skin cool, dry, and comfortable while minimizing heat buildup.
The super absorbent core quickly locks the fluid in and neutralizes unpleasant urine odors.
The disposable adult diaper offers a noticeably quieter, discreet, and dignified solution for incontinence problems.
Tranquility Premium ensures quick donning on and off.
The sturdy fastener tabs keep the diaper in place throughout the night.
Tranquility Premium Overnight Adult Briefs Reviews

[73 Reviews]
10/11/22 by Homer K. "This Tranquility suits me fine as long as I don't let it completely fill during the night. I sampled other products to find this model. Price is about right for my budget. Your offers may be just the right thing but they are hard to figure as to value, etc. "
Seni Super Quatro Briefs offer incontinence assistance to bedridden patients and those with low mobility. Seni diapers for adults with tabs have a porous outer layer for the air to circulate and let the wearer feel cool and comfortable. The super and double absorbent core wicks away moisture and aids in keeping the skin dry, which, in turn, reduces skin irritation. The wetness indicator helps identify when to change the diaper.
Why choose Seni Quatro Nighttime Diaper?
The Seni Overnight diapers offer incontinence protection to bedridden patients and people with low mobility.
The vapor-permeable outer layer helps the perineal skin stay healthy and breathe easily. The vapor absorbent layer also minimizes the risk of bedsore development.
Seni is considered one of the most absorbent adult diapers that bond the odor and moisture within the adult diaper. These super absorbent adult diapers have anti-bacterial qualities, i.e., it reduces bacteria multiplication by absorbing the liquid and binding it into the gel.
The Seni Quatro incontinence underwear is made of a special hydrophobic non-woven material that pushes away moisture and prevents leakage. The hydrophobic standing side gathers, adjusts to the body and avoids spillage.
The fasteners on the night diapers have an elastic part that expands when tensioned and shrinks to return to the original shape. Elastic combi-tapes make the night diaper conform to the body.
Seni Super Quatro Briefs Customer Reviews

[50 Reviews]
03/12/22 by Wallace R. "Excellent for those with heavy bedwetting. No leaks, bed dry every morning ."
Tranquility ATN Disposable Briefs are one of the most absorbent diapers on the market, ideal for people with heavy bladder leakage. These adult diapers for men offer maximum incontinence protection and incredible user comfort and promote perineal skin health. The Tranquility diaper for adults holds up to one quart of fluids and allows the skin to breathe, and the soft cloth-like outer fabric reduces the chances of skin breakdown or trans epidermal water loss.
Why choose Tranquility ATN Incontinence Underwear?
ATN Diapers are manufactured with breathable materials to keep the skin dry and maintain airflow in and out of the diaper. The maximum capacity of the diapers to hold fluids helps promote healthy skin.
The Kufguards (inner leg cuffs) for leakage and bowel containment hinder microbial growth.
Tranquility diaper for men features odor control technology to eliminate the incontinence odor-causing ammonia.
Micro-hook tabs provide a secure fit and make repositioning diapers a breeze for the wearer or caregiver.
Helps patient sleep for 6-8 hours without compromising skin integrity.
Tranquility ATN Disposable Briefs - Extra Absorbency Reviews

[38 Reviews]
10/16/22 by Jared B. "These are great I've had no issues with these. "
Wings Plus Quilted Adult Briefs facilitate maximum absorbency for managing heavy incontinence. The effective combination of superabsorbent polymers and a high-performance blue dryness strip makes it perfect for overnight use by heavy wetters. The quilted cloth-like back sheet and breathable side panels give the Wings nighttime diaper for adults feel soft and enhance comfort and dignity.
Why choose Wings Plus Night Diaper?
Wings Plus has a fully absorbent mat with leg gathers for superior fit and improved containment.
The super absorbent core quickly locks the fluid in and neutralizes unpleasant odors.
The extra soft, stay-dry, moisture-proof back enhances patient comfort and improves sleep quality.
The Airflow technology lets the air contact the skin, keeping the skin cool, dry, and comfortable while minimizing heat buildup.
The breathable, plastic-free side panels of Overnight Adult Brief ensure cool, comfortable protection and allow the air to pass through.
Wings Plus Quilted Adult Briefs Reviews

[15 Reviews]
03/18/20 by Deborah E. "This is exactly what the hospital recommended. Great selection to choose from."
Attends Premier Briefs offers 100% breathability and overnight protection from heavy leakage. The high absorbency of this brief keeps the user dry and wicks moisture away from the skin. It helps in relaxing and peaceful sleep. Management of heavy urinary or fecal incontinence becomes easier with the Attends premier briefs.
Why choose Attends Overnight Absorbency Briefs?
Attends Ultra-Plush Design making it the softest and most absorbent nighttime diaper.
One hundred percent breathable material improves comfort and promotes healthy skin.
The new odor control system facilitates 8 hours of Odor protection.
Wetness Indicating Strip indicates when to change the brief, so you don't have to wake up now and then to check.
Attends Resealable Tabs allows for re-positioning the incontinence brief for a better and more secure fit.
Attends Premier Briefs -Overnight Absorbency Customer Reviews
[12 Reviews]
02/15/21 by Jeffrey K. "Comfy brief I like it ."
Prevail Air Stretchable Diaper Brief offers reliable protection for extended or nighttime use. Prevail Overnight Diaper is ideal for heavier bladder leakage. It is a unisex adult diaper that features Odor Guard technology that stops odors before starting. The microclimate care feature maintains normal skin temperature and keeps the skin moisture intact.
Why choose Prevail Air Overnight Diaper?
The direct lock panels of the diaper briefs allow grabbing between the two easy-lock fastener strips to release and attach without unfolding tabs.
The ventilated side panels allow the skin to breathe and promote comfort and healthy skin by reducing heat buildup.
The proprietary material of Prevail Air combines the comfort of cotton and the protection of synthetics to keep the skin cool and dry, making protective hygiene feel more natural.
The specially formulated breathable Airmax layer traps wetness inside the diaper pad but allows the air, heat, and humidity to escape.
The expandex wings or stretch panels made with a soft, flexible material facilitate a secure body-hugging fit.
Prevail Air Overnight Stretchable Briefs - Ultimate Absorbency Customer Reviews

[10 Reviews]
12/22/19 by Margaret K. "These briefs last through the next night. Great product!"
Embarrassment is closely associated with incontinence. The innovative Attends Premier Incontinence Underwear for women and men is manufactured to offer a relaxed night's sleep. Attends diapers are designed for heavy incontinence management and have odor control technology to remove odor before it develops.
Why choose Prevail 360 Degree Adult Diaper?
Unisex - Fits both men as well as women
Ultra-Plush Design - Attends' softest and most comfortable underwear
Dry-lock Containment Core - Most absorbent underwear ever. Locks away liquid quickly
Smartcool Breathability - 100% breathability helps improve comfort and helps promote healthy skin. Better perineal skincare prevents the development of pressure ulcers.
Confidence Cuff Elastics - Leak protection for confident days and dignified nights. 
Attends Premier Underwear - Overnight Absorbency Reviews

[9 Reviews]
03/25/22 by Dorothy T. "Very comfortable underwear. Not binding at all, anywhere I just started using them. So far, so good! "
Unique Wellness Original Adult Briefs are designed for easier incontinence management. This disposable brief is more cost effective than other similar briefs because only 3 changes per day are needed to prevent rashes and infections. It uses the same principles as the Maximum Absorbency Garments (MAGs), developed by NASA. This adult diaper brief is only for bedridden patients.
Why choose Unique Wellness Original Overnight Diapers?
Unique Wellness offers dryness, softness, and leakage security.
A revolutionary new way to manage incontinence
Designed for use day and night, for both men and women
Only 1 brief is required per night, or a maximum of 3 briefs per 24 hours
Helps you enjoy a healthy and active lifestyle
Unique Wellness Original Adult Brief Reviews

[8 Reviews]
11/09/18 by Joycedw R. "Very comfortable to wear and keeps me dry. "
Seni Super Plus Briefs are an excellent and reliable option for active continent adults and those with limited mobility in managing urinary and bowel incontinence. Seni nighttime diapers for adults are easy to don on and off and feature cloth-like backing and a wetness indicator.
Why choose Seni Super Plus Overnight Diaper for Adults?
The cloth-like backing on Seni Super Plus briefs does not stretch or tear while fastening the diaper and holds the diaper in place. These absorbent adult diapers from Seni do not get damp or clammy on the outside when they are saturated, making them perfect for those with an active lifestyle.
The elastic waist and leg openings offer a comfortable and snug fit inside the legs without cutting into the skin.
The padding shape on this diaper is much bigger than the regular "figure 8" shape. The Seni padded diaper is a fantastic option for overnight use for those with heavy flow and who prefer cloth-like products.
The Seni Super Plus thick adult diaper has double-layered re-fastenable tape to provide freedom of movement. The tape tabs stretch and flex nicely as one moves without breaking for a comfortable fit.
The Seni Super Plus briefs are made from a soft vapor-permeable back sheet that allows the skin to breathe easily. The leg cuffs with standing gather to protect the wearer from side leaks. The dual absorbent core of the Seni overnight diaper distributes the moisture and locks it in the core to keep the wearer dry.
Seni Super Plus Briefs Reviews

[7 Reviews]
05/28/20 by Paula P. "I've tried them all and these are by far the best ones I've seen. "
TENA Disposable Brief has a peach core that contains superabsorbent polymers for skin dryness, odor reduction, and urine pH neutralization. This adult nighttime diaper conforms to the body for a snug fit while providing high absorbency.
Why choose TENA Adult Diaper?
Blue target absorption zone provides extra protection where needed the most to quickly lock in liquids and odor, promoting drier, healthier skin with dignity and discretion
The moisture-proof lining of these Adult Incontinence Briefs protects clothing and linen against wetness and is color coded
Soft non-woven back sheet for wearer's comfort and dignity
Dry-fast dual-core technology rapidly wicks fluid away from the skin and retains it away from the body
The wetness indicator alerts caregivers that the brief has been soiled and needs to be checked
TENA Super Briefs - High Absorbency Reviews
[7 Reviews]
01/23/20 by Jennifer T. "The Tena briefs are wonderful. They work perfectly for my mother. "
Where can I buy the Best Overnight Diapers for Adults?
Health Products for You has been online since 2002 to cater to its customers' medical supplies needs. HPFY is a customer-centric health supplies store that offers a wide range of incontinence supplies and more, including the diapers from leading names in the industry. Place your order with us today and live a life of dignity, good health, and wellness.
Disclaimer: All content found on our website, including images, videos, infographics, and text were created solely for informational purposes. Our reviewed content should never be used for the purpose of diagnosis or treatment of any medical conditions. Content shared on our websites is not meant to be used as a substitute for advice from a certified medical professional. Reliance on the information provided on our website as a basis for patient treatment is solely at your own risk. We urge all our customers to always consult a physician or a certified medical professional before trying or using a new medical product.