Medical health plans come in many forms, including a Flexible Spending Account (FSA). This account is offered by employers to help their employees pay for eligible medical, dental, and vision care expenses that may not be covered by their healthcare plan. It gives the tax advantage of using pretax dollars to pay for qualified out-of-pocket expenses. As you budget this money throughout the year there comes a time when any money in the Health Care Flexible Spending Account (HC FSA) becomes a use it or lose it endeavor. The money set aside must be forfeited at the end of the year, so be a wise shopper and make sure you utilize any pretax dollars before you lose them!! .
Avoid the Disappearing Act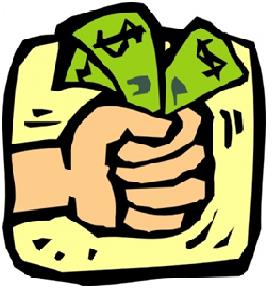 Whenever your flexible spending account comes to its year end, the money you have set aside disappears. So in order to maximize the benefit of each and every plan you should be proactive and think ahead as to what health or medical supplies you might need. As with any plan, you should check first which items are
Know Your Limitations
Flexible Spending Accounts do have some rules and regulations, as well as limitations as to how much money you can contribute to them. According to healthcare.gov, each employer can contribute $2600 per year to an FSA. If you are married, your spouse can also contribute $2600. While these funds can be used to pay deductibles and copayments, they cannot be used for insurance premiums. FSA funds can be used for prescription medications and over-the-counter medications with a doctor's prescription and reimbursements for insulin are eligible without a prescription. While it is generally accepted that any monies in an FSA must be spent within that plan year, your employer may offer one of two exceptions, but are not required. A grace period of 2 ½ months may be provided or a carryover of $500 to be used in the following year. Your employer can offer either one, but not both.
Smart healthcare consumers can utilize a Flexible Spending Account to maximize pretax dollars to pay for certain out-of-pocket expenses. The real smart consumer makes sure to use these dollars to their fullest by not allowing the extra money to be forfeited at the end of the plan year. Know what is eligible and maximize any pretax savings!!
Disclaimer: All content found on our website, including images, videos, infographics and text were created solely for informational purposes. Our content should never be used for the purpose of diagnosis or treatment of any medical conditions. Content shared on our websites is not meant to be used as a substitute for advice from a certified medical professional. Reliance on the information provided on our website as a basis for patient treatment is solely at your own risk. We urge all our customers to always consult a physician or a certified medical professional before trying or using a new medical product.