Your Guide To Choosing The Best Hospital Bed Mattress

When a patient has to spend a lot of time in a hospital bed, it is important to make sure to take into consideration a few things. Just choosing the bed alone has multiple factors to consider.
Does the bed need to be powered or will a manual one do?
How heavy is the patient?
Are side rails needed?
And of course, what hospital mattresses are appropriate for my loved one? Remember, this person, if not given the proper mattress or bed overlay, may end up developing pressure sores where parts of the body come in contact with the mattress. Decubitus ulcers (bed sores/pressure sores) are a common side effect of being bed-ridden. A patient who needs to be in bed most of the day will need constant position changes and a good mattress to protect skin integrity. Approximately 2.5 million patients per year will develop a decubitus ulcer. Believe it or not, pressure ulcers cost the health care system in the US about $26.8 billion per year. The individual cost for care for a patient with a stage 4 pressure ulcer is approx. $130,000 per admission.
Medicare and Medicaid in the US bear most of the financial burden for these patients. It increases the cost and length of stay in the hospital. More than 60,000 people per year die as a direct result of a pressure sore complication. These are staggering statistics!
This is why the mattress for hospital bed is an important aspect of any hospital bed. Most hospital beds are rented and come with a standard innerspring mattress, but you are welcome to purchase your own medical bed mattress or topper to help keep your loved one comfortable and free from skin breakdown.
So, what hospital mattresses are available and how do you decide which is best for you or your loved one?
Types of Hospital Bed Mattresses
Innerspring Mattresses - These are are a low-cost option but are meant for someone who does not spend all day in bed and is not obese, or underweight. Being overweight can cause heat to build up under the patient which can cause skin breakdown, and being underweight can put pressure on the elbows, lower back, and other joints which can cause pressure sores.
Innerspring Mattress With Foam Top Layer- Combines a standard innerspring mattress with a foam top. This mattress type can be used if someone spends a lot of time in bed but is best suited for those that can sit up or roll over in bed on their own. These foam tops give limited support.
Multi-Layer Foam Mattresses -  Made of multiple layers of foam in varying densities. It is denser in the core and less dense in places where joints or pressure points are most likely to sit. Most have dense perimeters that keep the person stable in the bed and allow the patient to easily enter or exit the bed. These mattresses are designed for someone who spends all day or most of the time in bed.
Air Mattress/ Alternating Pressure With Pump - This is the most expensive of the group but provides customizable support. It is the best option to prevent pressure sores in patients who spend all day in bed. Some have alternating pressure that constantly changes in various places to help keep skin from breaking down.
What to Consider When Choosing Hospital Bed Mattresses?
How much do you or can you spend?
How much time will someone be spending a day in bed?
Can this person shift their positions on their own or do they need assistance?
What is the person's weight and how long will the bed be needed?
All these are important considerations since a mattress is not an inexpensive item. A hospital bed mattress can range in price from about $280 to well over $5000 depending on the type. In addition to a full mattress, you can purchase a topper or overlay which comes in foam or air filled with a pump. These may save some money, but keep in mind how many hours a day the patient will be spending in bed and how fragile the patient may be. When in doubt about what purchase may be best for a patient, consult your healthcare provider, visiting nurse, or physical therapist for guidance.
Check out the best mattress and overlay selections at HPFY and find hospital beds and accessories essential to keep your loved one safe and comfortable. You're sure to find something that suits your needs!
Author Profile: Laura Castricone, Respiratory Therapist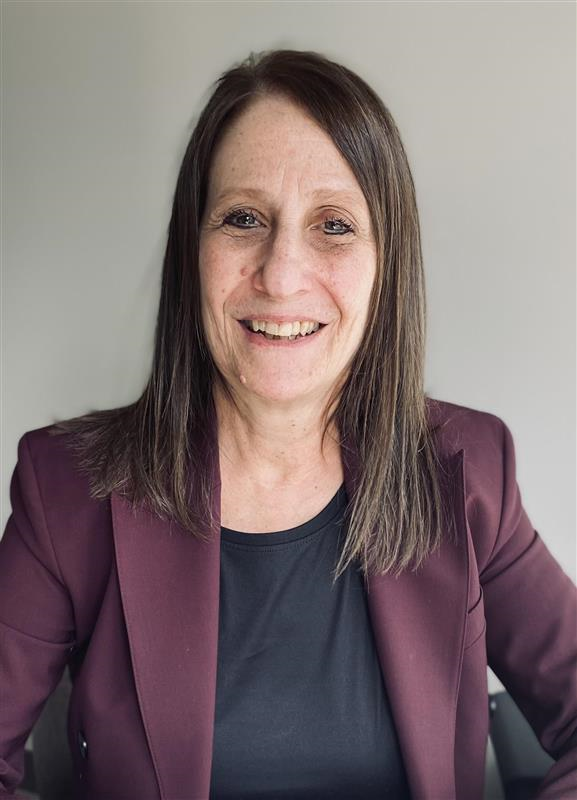 My name is Laura Castricone and I am a Certified Respiratory Therapist. I have been practicing in the state of Connecticut since 1992. I have worked in several aspects of respiratory care including sleep medicine, critical care, rehab, and home care. I earned my respiratory certification at Quinnipiac University in Hamden, CT. Prior to becoming an RT, I attended the University of Connecticut pursuing a degree in English but left Uconn in my junior year to work with my father in the restaurant business. I stayed with him for over a dozen years. An education, by the way, that can never be bought! Once I married and had children, the restaurant business no longer fit my lifestyle. When my children were one and two years old, I decided to go back to school and that is where my career in respiratory care began. This career has been very rewarding and I have been blessed to meet some extraordinary people along the way. I grew up in Waterbury, CT, and now live in Litchfield County, CT with my husband and our crazy Jack Russell terrier, Hendrix. My hobbies include antiquing, gardening, writing plays, and painting miniature paintings.
Related Articles
Disclaimer: All content found on our website, including images, videos, infographics, and text were created solely for informational purposes. Our content should never be used for the purpose of diagnosis or treatment of any medical conditions. Content shared on our websites is not meant to be used as a substitute for advice from a certified medical professional. Reliance on the information provided on our website as a basis for patient treatment is solely at your own risk. We urge all our customers to always consult a physician or a certified medical professional before trying or using a new medical product.