Top 5 Portable Nebulizers For Travel And Mobility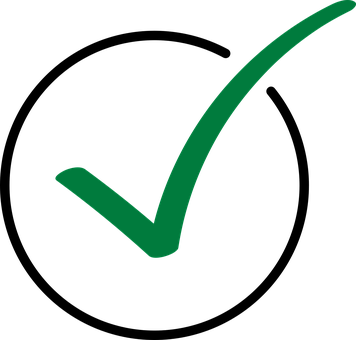 Reviewed by Laura Castricone, Respiratory Therapist on March 22, 2022
Respiratory issues such as asthma, Chronic Obstructive Pulmonary Disease (COPD), or Cystic Fibrosis usually worsen during the spring season when allergies aggravate symptoms. To control or minimize these symptoms, medicines have to be administered using a compressor nebulizer system, as prescribed by the physician.
The medicine, which is in liquid form, is placed into the nebulizer cup. The compressor then connects to the nebulizer cup via tubing. The compressor generates pressure to drive the air into the nebulizer cup turning the liquid medication into an aerosol. This aerosol can then be breathed in. The breathing pattern while inhaling the mist is very crucial as it determines the efficacy of the medical treatment. A general rule of thumb says breathing has to be deep enough so as to fill the lungs completely with air. Weak breathers such as infants and elderly may not be able to inhale properly from the mouthpiece and so will need to use a nebulizer mask.
The duration of the treatment can last anywhere between 5 to 20 minutes. This depends on the amount of nebulizer medicine and the performance of the compressor and nebulizer system.
Top 5 Best-Selling Nebulizer Systems For Travel
Ensuring the freedom of portable aerosol therapy, the PARI Trek S Portable Compressor Nebulizer Aerosol System is an outcome of PARI's long legacy of clinically proven products. Its portability and convenience cater to the demands of those with high mobility. The DC powered air compressor can be used with jet nebulizers. It delivers consistent particle size to maximize medication delivery to the lungs in just 5 to 6 minutes. PARI portable rechargeable nebulizer is extremely lightweight, it weighs only 0.8 lbs and is one of the best nebulizers of 2022.
What are the accessories of the PARI Trek S Nebulizer?
It has two configurations, Standard and Deluxe. Both of them include:
Reusable mobile nebulizer
Backup nebulizer
Compressor comes with a warranty of 3 years
Tubing
AC Adapter
12V DC Adapter
Instructional and Deluxe carrying case
The Deluxe configuration comes with a rechargeable battery. It can run for a maximum of 40 minutes and comes with a warranty of six (6) months.
Pari Trek S Portable Compressor Nebulizer Aerosol System Customer Reviews

[145 Reviews]
10/27/22 by Karen C. "This is my second Pari nebulizer. My first one last 20 years. This is a great product."
05/24/22 by Robert B. "item work better than i thought"
Respironics InnoSpire Essence Nebulizer System effectively delivers aerosol medication to treat various respiratory diseases, including respiratory infections. The robust design ensures durability, and the compressor is easy to set up. This nebulizer provides consistent medication delivery in a very short time and gives long-lasting relief. This system has a handset docking set, filter, and power cord. This nebulizer delivers enough air combined with the medication for the patient to breathe comfortably.
What does Respironics Innospire Essence Nebulizer System Include?
InnoSpire Essence Compressor
Nebulizer Handset
Air Supply Tubing
Mouthpiece
Docking Station
Power Cord
Philips Respironics InnoSpire Essence Nebulizer System Customer Reviews

[134 Reviews]
10/13/22 by Donald A. "Very good quality unit, works very well, easy to setup and use, fast shipping, very easy ordering process"
06/18/22 by Janet L. "Works well use it around 4x a day. "
The Drive Power Neb Ultra Compressor Nebulizer is used to improve the functioning of the lungs and deliver medication in a mist form so that the user can inhale and get fast and effective treatment. It features a quiet operation that does not disturb the surroundings. It is lightweight with a portable and compact design and can be carried anywhere. This Power Neb Nebulizer delivers a consistent particle size of fewer than 5 microns and effectively treats all respiratory problems.
What are the accessories of Drive Power Neb Ultra Nebulizer?
The Drive Nebulizer includes -
Medication cup
T-adapter
Nebulizer Mouthpiece
7 Feet tubing
Reservoir tube
5 year limited warranty on compressor parts.
Drive Power Neb Ultra Compressor Nebulizer Customer Reviews

[113 Reviews]
02/09/22 by Carmen B. "I like this compressor much more than any other I've used in the past! Works great with the Breath Actuated Nebulizer. My lung can tell the difference!"
05/20/20 by Elmer K. "Product works great."
Nebulization was never easier! With the amazing comfort of portability and immediate nebulization, the Drive Disposable Nebulizer Kit is clinically proven for quick and easy treatment and converts liquid medication into a fine mist. This disposable nebulizer provides 80 percent of particles in the respirable range. The easily detachable mouthpiece allows the user to inhale the medication and effectively improves their breathing ability for healthy living.
Features of Drive Nebulizer
This nebulizer set is easy-to-use, portable, and disposable
Compatible with all the portable and home-use compressors
Offers fast nebulization times with greater particle density
The nebulizer cup is threaded to prevent leakage, and it has a 6 ml capacity
Drive Disposable Nebulizer Kit Customer Reviews

[64 Reviews]
11/14/22 by Joyce K. "These are so much better than the ones my oxygen provider uses."
09/24/22 by MARY G. "Very satisfied with the nebulizer kit. Everything I needed"
Revolution in nebulization is finally here! With the Pari Vios LC Plus Adult Aerosol Nebulizer, you can initiate therapy almost anywhere and anytime. The Vios LC Plus Nebulizer Compressor is used to treat all respiratory conditions that benefit from nebulization. It ensures consistent particle size and fast treatments resulting in targeted delivery to the lungs. When combined with the Pari LC Plus Reusable Nebulizer, the particle size of medications is optimized for inhalation and retention in the lungs.
Features of the Pari Vios LC Nebulizer
Contemporary styling coupled with the Pari LC Plus Nebulizer machine allows the compact, lightweight Vios compressor to be stored anywhere or go anywhere.
Allows for consistent medication delivery to lungs in just 5-6 minutes to help improve patients' quality of life.
Breath-enhanced nebulizer design saves money by wasting less medication.
With less medication wasted, patients with asthma, COPD, and cystic fibrosis feel better faster and can be more compliant.
LC Plus Adult Nebulizer will last 6 months.
Pari Vios LC Plus Adult Aerosol Nebulizer Compressor Customer Reviews

[59 Reviews]
04/08/22 by Jeremiah H. "Excellent product, good buying experience from this business, will buy again."
03/21/22 by Patricia Y. "The machine works very well, is portable, and easy to use."
Disclaimer: All content found on our website, including images, videos, infographics and text were created solely for informational purposes. Our content should never be used for the purpose of diagnosis or treatment of any medical conditions. Content shared on our websites is not meant to be used as a substitute for advice from a certified medical professional. Reliance on the information provided on our website as a basis for patient treatment is solely at your own risk. We urge all our customers to always consult a physician or a certified medical professional before trying or using a new medical product.