Top 5 Portable Nebulizers For Travel And Mobility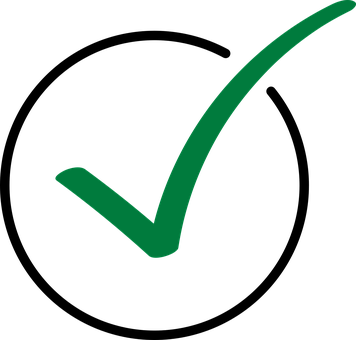 Reviewed by Laura Castricone, Respiratory Therapist on March 22, 2022
Respiratory issues such as asthma, Chronic Obstructive Pulmonary Disease (COPD), or Cystic Fibrosis usually worsen during the spring season when allergies aggravate symptoms. To control or minimize these symptoms, medicines have to be administered using a compressor nebulizer system, as prescribed by the physician.
The medicine, which is in liquid form, is placed into the nebulizer cup. The compressor then connects to the nebulizer cup via tubing. The compressor generates pressure to drive the air into the nebulizer cup turning the liquid medication into an aerosol. This aerosol can then be breathed in. The breathing pattern while inhaling the mist is very crucial as it determines the efficacy of the medical treatment. A general rule of thumb says breathing has to be deep enough so as to fill the lungs completely with air. Weak breathers such as infants and elderly may not be able to inhale properly from the mouthpiece and so will need to use a nebulizer mask.
The duration of the treatment can last anywhere between 5 to 20 minutes. This depends on the amount of nebulizer medicine and the performance of the compressor and nebulizer system.
Top 5 Best-Selling Nebulizer Systems For Travel
Ensuring the freedom of portable aerosol therapy, the PARI Trek S Portable Compressor Nebulizer Aerosol System is an outcome of PARI's long legacy of clinically proven products. Its portability and convenience cater to the demands of those with high mobility. The DC powered air compressor can be used with jet nebulizers. It delivers consistent particle size to maximize medication delivery to the lungs in just 5 to 6 minutes. PARI portable rechargeable nebulizer is extremely lightweight, it weighs only 0.8 lbs and is one of the best nebulizers of 2022.
What are the accessories of PARI Trek S Nebulizer?
It has two configurations, Standard and Deluxe. Both of them include:
Reusable mobile nebulizer
Backup nebulizer
Compressor comes with a warranty of 3 years
Tubing
AC Adapter
12V DC Adapter
Instructional and Deluxe carrying case
The Deluxe configuration comes with a rechargeable battery. It can run for a maximum of 40 minutes and comes with a warranty of six (6) months.
The reusable nebulizer cup has to be replaced every six (6) months so as to eliminate chances of bacterial contamination. It is intended for both adult and pediatric use. It can be used in a clinic, hospital, and home environment.
Trek S Nebulizer Customer Reviews
Piece of mind with my PARI nebulizer...
March 18, 2020 by karen "I have borrowed this nebulizer in the past Unfortunately, I needed to have one close. I chose this brand for its simple, effective use of a nebulizer. It has a car adapter, which means I have piece mind away from home. Great nebulizer! Great company! Thank you!"
Best!
February 29, 2020 by Sandy "Best portable nebulizer I've ever owned! I take it everywhere and it's wonderful to use the battery when you're on the go! My old one had a 3 yr warranty but I'm sure I've had it at least 6 years. My battery and a cord have gone bad but I'm ordering another! I can go anywhere with this! Perfect"
2. InnoSpire Mini Compressor Nebulizer
Ensuring fast and effective treatment, it is an extremely compact and lightweight nebulizer. InnoSpire Mini Compressor Nebulizer System's portability and convenience allow the users to carry it anywhere and everywhere. It effectively delivers the most commonly used aerosol medications. It weighs only 0.93 pounds (without the battery).
The Sidestream Plus breath-enhanced reusable nebulizer features an easy-action inspiratory valve that opens up on inspiration to boost medication delivery and closes on exhalation, thereby minimizing the waste of medicine. The valve can be easily opened with little pressure, making it super convenient for weak breathers such as the elderly and small children.
Respironics InnoSpire Mini Compressor Nebulizer System
 
The optional battery can run for a maximum of 90 minutes. It can be fully charged in around six (6) hours. The 12V DC car adapter enables the compressor to be powered in autos, trucks, boats, and recreational vehicles. The compressor can also be powered by the traditional 110V AC wall outlet. It also meets all compliance guidelines for in-flight use.
Respironics InnoSpire Mini Nebulizer Customer Reviews
Perfect for travel!
January 30, 2020 by Sherree (NC, United States) "I no longer have to take up lots of space in my suitcase for my nebulizer. This is small, lightweight and works well."
Love it!
October 28, 2019 by Beverly (VA, United States) "Purchased for travel but use it in the house as well small and very quiet. I can even use it while watching TV."
The DeVilbiss Traveler Portable Compressor Nebulizer System enables the users to derive greater benefit from their aerosol therapy. It is designed for use at-home or wherever normal-voltage power supply is available. Its compact and lightweight feature and DC Adapter enable nebulizing even when on a move, making it the best portable nebulizer machine. It is a small portable nebulizer compressor available in the market. Weighing less than a pound, it is smaller than a postcard.
What are the accessories of Traveler Portable Nebulizer?
This portable handheld nebulizer is available in two (2) different models, 6910D-DR which includes the nebulizer machine and accessories and 6910P-DR which includes the nebulizer system, accessories and battery. The accessories included are as follows:
Compressor unit with a three (3) year warranty
Reusable nebulizer
Disposable nebulizer
Five replacement air filters and filter door
7 feet kink-resistant tubing
Tubing adapter
Adult and pediatric aerosol masks
Pediatric character mask
AC adapter
DC car adapter
Easy tote carrying case
Instructional manual and DVD
Model 6910P-DR is a portable nebulizer with rechargeable battery which has a one-year warranty. The battery can easily last 45 minutes and has an easy one-touch operation. It can be used with any manufacturer's nebulizer.
Both the models deliver a consistent and concentrated treatment of small particles that penetrate deep into the lungs. The fast treatment time of 10 minutes encourages user compliance.
Devilbiss Traveler Portable Nebulizer Customer Reviews
Best Nebulizer for the price!!
March 9, 2020 by Christine (TX, United States) "Still have one of these from 2010, while two other, mostly plastic nebulizers have stopped working. Was excited to find this on HPFY website for sale and I paid less than I did with insurance back in 2010! Now I have a dependable nebulizer to keep in my car, which is so important if an asthma attack occurs when I am not at home."
Thanks for making life fun again,DeVilbiss
April 23, 2020 by Anonymous "I received my DeVilbiss Portable Nebulizer System yesterday 4-22-2020 , I love it already, As I am positive to contacting the covid virus I found that having a Nebulizer probably saved my life,reason being is I already have been using a Nebulizer for copd, and emphazima, i Noticed approximately 2 weeks ago, a strange looking mucus while irrigating my sinus, thinking I only had a cold or hay fever, at that time I was finding it increasingly hard to breathe, using a Nebulizer with copd med I have used the nebulizer everytime I have trouble breathing, with out it the covid virus would probably done me in days ago, the virus hasn't gone yet,but I now have a fighting chance, which brings me to the DeVilbiss Traveler Portable Neb,system, I will be able to go places, do things I hadn't been able to do before this Purple People Eater virus,subsequently I am already in love with the Portable Nebulizer system.Just the right size weight and simplicity of use for me."
Nebulization was never easier! With the amazing comfort of portability and immediate nebulization the Innospire Go Portable Mesh Nebulizer is a clinically proven Aerogen Vibronic vibrating therapy device that converts liquid medication into a fine mist for fast and easy treatment. The Innospire Mesh Neb provides immediate therapy with the push of a button. Both audible and visual queues signal you when the therapy is complete. The device turns itself off when done. The easily detachable mouthpiece makes cleaning the Innospoire Go simple.
Features of Innospire Portable Mesh Nebulizer
Provides efficient medication delivery - high-quality aerosol is delivered faster and less medication is wasted
InnoSpire Go features clinically proven Aerogen Vibronic vibrating mesh technology used in hospitals worldwide
Designed for both adults and children
Can be used with or without a LiteTouch mask
Innospire Mesh Nebulizer has a two years warranty from the date of purchase when used in accordance with the instructions provided with your device.
Innospire Go Mash Nebulizer Customer Reviews
March 21, 2020 by Cliff F. (MN, United States) "The first two times I used it it was great, Before I can comment on the value, I need to see if it continues to perform well."
5. Flyp Portable Vibrating Mesh Nebulizer
Revolution in nebulization is finally here! With the Flyp Portable Vibrating Mesh Nebulizer, you can initiate therapy almost anywhere and anytime. The Flyp Mesh Neb is one of the smallest portable nebulizer for asthma and COPD. It can be used to treat all the respiratory conditions that benefit from nebulization. Smaller and lighter than a smartphone, Flyp simply disappears in a pocket. This truly pocket portable nebulizer uses Hypersonic technology that makes it whisper-quiet. Its internal disk vibrates at ultrasonic speed, creating a fine, inhalable aerosol. While other nebulizers can take up to 20 minutes to dispense 3 ml of medication, Flyp is nimble, getting the job done in about 5 minutes.
Features of the Flyp Portable Mesh Nebulizer
All-in-one pocket-sized nebulizer
Helps the user breathe freely - Just Fill, Click and Breathe
Delivers a standard, 6 ml dose of medication in about 5 minutes
Holds up to 6 ml of medication
Offers whisper-quiet operation
Is rechargeable via USB
No Tubes, No Limits, No Assembly
Flyp Portable Vibrating Mesh Nebulizer
 
Flyp nebulizer is warrantied for three years.
Flyp Vibrating Mesh Nebulizer Customer Reviews
Great Portable Nebulizer
April 7, 2020 by John M. "I have owned the OMRON Portable Nebulizer prior to purchasing the Flyp Nebulizer. The Flyp has its own rechargeable battery built-in, is much more compact, and delivers the medication very quick. I am very pleased with the Flyp!!!"
Impressed
October 20, 2019 by Jerry "I bought this as a replacement for the Omron Micro U22 nebulizer because I got tired of having to replace the mesh caps at $50 a piece.i have using the Flyp nebulizer 3 times a day for about 3 weeks. The unit works excellent I can use at home, work, and in my vehicle if needed. I was concerned because he Flyp was not made by major company like Omron, but I impressed with size and easy of use. Would definitely recommend."
Disclaimer: All content found on our website, including images, videos, infographics and text were created solely for informational purposes. Our content should never be used for the purpose of diagnosis or treatment of any medical conditions. Content shared on our websites is not meant to be used as a substitute for advice from a certified medical professional. Reliance on the information provided on our website as a basis for patient treatment is solely at your own risk. We urge all our customers to always consult a physician or a certified medical professional before trying or using a new medical product.