Breathing difficulties sometimes require the use of supplemental oxygen in order to maintain safe oxygen blood levels. The problem with standard oxygen tanks is that they are bulky and heavy and need to be refilled or replaced when empty. This can diminish your independence and quality-of-life. The oxygen concentrator usage alleviate some of this issue since they are lighter and more portable to allow the user to get out and about. Finding the best oxygen concentrator for you may seem impossible but HPFY is here to help you make an educated decision.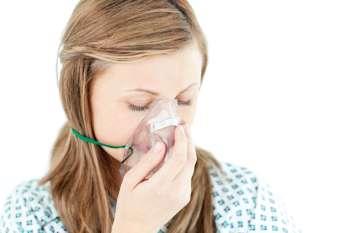 10 Great Choices For Oxygen Concentrators
Finding the right oxygen concentrator for you may seem confusing and nearly impossible. We here at HPFY have listed 10 of the best-reviewed oxygen concentrators for 2020 and they are:
By separating nitrogen from the surrounding air, this Invacare Perfecto2 V Five Liter Oxygen Concentrator With SensO2 Oxygen Sensor is designed for indoor use and has a patient reset button that can cut down on potentially pricey emergency service calls. Small and quiet, it can easily provide concentrated oxygen directly through your nasal cannula.
The product is highly rated by users, they prefer using it over other concentrators. One such user had this to say about the Perfecto2 Five Liter Oxygen Concentrator, "Very nice looking...not big and bulky. Runs smoothly and does not create a lot of noise. And the best part was the low price. HPFY Stores was so easy to work with. Would recommend the unit plus the Store!??"
Patients that need prescription supplemental oxygen and wish to maintain their ability to get up and about will benefit from this POC. Used with a nasal cannula, this small but powerful Inogen One G3 Portable Oxygen Concentrator System can deliver the oxygen patients need while maintaining its smaller footprint and portability. No need to carry heavy oxygen tanks or worry about supplemental oxygen running out with this easy-to-use, portable POC.
One of our customers opines that the Inogen One G3 Portable Oxygen Concentrator System is an "excellent machine light and portable!".
Equipped with Turn-Down Technology to reduce power consumption by 15% or more that can minimize wear and can extend the life of this Devilbiss Five Liter Compact Oxygen Concentrator, patients can revel in the quietness of this unit while it delivers reliable, concentrated oxygen from the air around it. It can accommodate a nasal cannula up to 50 feet long and has convenient top and side handles for easy portability.
This compact oxygen concentrator comes with a five-star review from users!! The users put their complete faith in this Devilbiss Five Liter Compact Oxygen Concentrator and rightly so.
This compact and lightweight Precision Medical EasyPulse Portable Oxygen Concentrator is specifically designed for ambulatory patients and can easily be taken with the patient where they need to go. Its long battery life can provide the user with the proper amount of oxygen when needed and has an on-demand/pulse delivery system that provides 1-5 L per minute of supplemental oxygen.
Some very informative reviews like "I just received this portable concentrator so I have not had much experience using it. I did put it to use for about an hour while I was sitting in my family room and found it to be rather quiet and good operationally. I sure hope it continues to hold up to this quality the more I get to use it." tells us how much users love it, no wonder it is their favorite.
Inogen One G4 Portable Oxygen Concentrator of the smaller portable oxygen concentrators on the market is designed for those who need supplemental oxygen and want to maintain their independence and mobility. Oxygen concentrator used in the home, institution, or even in the car since the single battery provides up to three hours of supplemental oxygen, while the double battery can give the user up to six hours. Both can be charged via AC/DC power. Designed to meet the clinical needs of over 85% of patients, this can be carried over the shoulder, hip/belt, or carried in a backpack to allow for maximum portability making this one of the best portable concentrators available.
Invacare Platinum Mobile Oxygen Concentrator is specially designed with practical durability in mind to help the patients weather their day. This portable oxygen concentrator (POC) features advanced Invacare Sensi-Pulse technology which adjusts automatically to deliver the right amount of oxygen to the patient, no matter how much or little oxygen they need at the time. It passes the tests of daily life: weathering varying climates and daily bumps.
A best-selling home oxygen concentrator that has patented EnergySmart technology that provides the longest battery life, while delivering three times the oxygen flow of other portable oxygen concentrators (POC). This unit by O2 Concepts Oxlife Independence Portable Oxygen Concentrator can also alert caregivers or loved ones if there is an issue with your supplemental oxygen supply. Peace of mind!!
Nidek Nuvo 8 Liter Oxygen Concentrator provides large flow rates at high pressures, giving expanded opportunities to patients. It is intended to supply supplemental oxygen to persons requiring low flow oxygen therapy. It produces an oxygen-enriched product by concentrating the oxygen contained in room air. This oxygen concentrator can be used either to administer oxygen with nasal cannulas or another probe or mask type of Devilbiss.
SimplyGo Portable Oxygen Concentrator provides high concentrations of oxygen ranging from 87 to 96% on a supplemental basis. It is ideal for people who face shortness of breath while at rest or in motion resulting from respiratory disorders like COPD, emphysema. Small and portable design and powerful performance make it capable of continuous use in the home and travel environments.
Three delivery modes: Pulse (1-6 lpm), Continuous (0.5-2 lpm), Sleep mode
Finding a POC that requires less maintenance can provide peace of mind for those who are dependent upon supplemental oxygen therapy. This particular Precision Medical EasyPulse POC3 Portable Oxygen Concentrator has one of the lowest return/repair rates (less than 0.5%) of available concentrators, making this one of the best home oxygen concentrators available and the patented Controlled Minute Volume (CMV) ensures battery life to all flow settings.
Disclaimer: All content found on our website, including images, videos, infographics, and text were created solely for informational purposes. Our content should never be used for the purpose of diagnosis or treatment of any medical conditions. Content shared on our websites is not meant to be used as a substitute for advice from a certified medical professional. Reliance on the information provided on our website as a basis for patient treatment is solely at your own risk. We urge all our customers to always consult a physician or a certified medical professional before trying or using a new medical product.