Millions of sufferers of incontinence wear adult diapers to maintain their independence, but why use a one-size-fits-all option? We have all heard the commercial "strong enough for a man, but made for a woman" but when it comes to adult diapers, never has this been truer. For women, there are a multitude of options designed specifically for the female anatomy. In a survey of 23.5 million women 38% claim to have suffered at least one bout of incontinence. Of these women, 13.7% reported daily incontinence, and it only seems to get worse as we age. Women can now choose the level of protection that meets their need and is designed specifically for them!!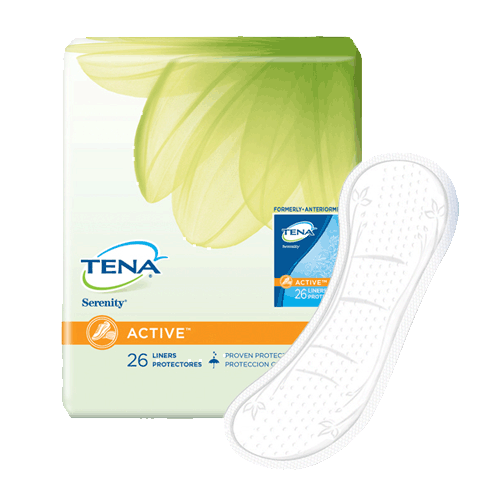 Women's Choice
When adult diapers come to mind, the many different options and styles may not be front and center in the decision-making process. Many people think that a diaper is a diaper and that we forfeit some style or comfort, but that is not accurate (especially for women). Some options women have include:
Overnight Protection: Worrying about incontinence while we are sleeping can rob us of a restful night. Using maximum/overnight protection can give peace of mind to women suffering from incontinence. Tena Super Night Pads used in conjunction with Tena knit or comfort pants can provide discrete, body close protection. They have a soft cloth like cover that reduces noise and provides greater dignity. To avoid leakage during sleep, the Depend Fitted Maximum Protection Brief With Tabs guard against nighttime leaking by providing protection from heavy incontinence to complete loss of bladder control. This keeps skin healthy during the long overnight hours.
Maternity Pads: Many women may need protection from incontinence while pregnant or even after birth. For absorbency for light postpartum care, the Covidien Kendall Curity Maternity Pad combines softness and comfort with a unique moisture barrier to prevent strikethrough. Another option for women is the Medline Maxi Sanitary Pads to provide maximum absorbency with peace of mind, since the adhesive runs the entire length of the pad.
Many incontinence products are designed for both genders in mind, but a woman does not need to settle for something that is also designed for men. They should be confident in knowing that there are several options for them out there that allow them to maintain their femininity and provide the protection they need.
Disclaimer: All content found on our website, including images, videos, infographics and text were created solely for informational purposes. Our content should never be used for the purpose of diagnosis or treatment of any medical conditions. Content shared on our websites is not meant to be used as a substitute for advice from a certified medical professional. Reliance on the information provided on our website as a basis for patient treatment is solely at your own risk. We urge all our customers to always consult a physician or a certified medical professional before trying or using a new medical product.