Skin Care and Hygiene Tips for Incontinence
Maintaining skin for those who deal with fecal or urinary incontinence is vital. The skin is our first line of defense against infection and is the largest organ in the body. Preventing skin breakdown should be a high priority. Stool and urine are caustic to the skin. If left on the skin too long, the skin will become red, irritated, inflamed, and develop breaks in the skin. This is painful and can lead to infection.
Caring For Your Skin When You Have Incontinence
Moisture-associated skin damage (MASD) is prevalent in those with incontinence. MASD is defined as inflammation and erosion of the skin caused by prolonged exposure to moisture. The moisture can originate from urine, stool, sweat, mucous, or drainage from wounds.
Incontinence-associated dermatitis (IAD) is an irritant dermatitis from long-term exposure to urine or stool. In women, IAD can affect the labial folds, vulva and perineum, and the anus. In men, it affects the scrotum to the anus. If not addressed, it can spread to the groin, buttocks, gluteal folds, and down the thighs. Ammonia from urine and enzymes from stool causes inflammation of the skin, maceration, and eventually skin breakdown. The skin is more vulnerable to friction and damage from pathogens or microorganisms during this state. Other factors that worsen skin damage include:
Aggressive cleaning
Use of alkaline cleansers
Soaps or detergents
Inappropriate use of containment devices
Signs and Symptoms of Perineal Skin Breakdown
The skin that is affected by prolonged exposure to moisture will start with redness and maceration. Maceration is when the skin turns soft, white, and deteriorates. The skin starts to peel away. Unlike sunburn, where the skin is dry, skin with maceration is moist. If not treated or the skin remains exposed to urine or stool, the skin becomes painful with partial-thickness erosions of the skin. Once this occurs, the skin begins to secrete serous fluid and the skin appears weepy. Again, left untreated, pressure, shear, and friction cause increase stress on the area, worsening skin breakdown. Once the skin is in this state of injury, rubbing of diapers, linens and washing can cause further injury and pain.
Other Risks For Skin 
IAD can lead to infection and bacterial growth. Bacteria love warm, moist environments and can double in number very quickly. As the body's first line of defense breaks down, bacteria can enter the body via the breaks in the skin. The ammonia in urine feeds bacteria, acting as nutrition for microorganisms. This increases the reproduction of bacterial organisms' growth. Those with fecal incontinence are at greater risk of infection due to the bacterial load found in the stool.
Fungal infections are very common in those with incontinence. Fungal organisms thrive in warm, moist environments as well.  A fungal rash is very red, causing itching and burning. An antifungal topical is typically recommended for treatment. This requires a prescription.
How to protect skin at risk preventing skin breakdown?
Prevention and avoiding skin breakdown are optimal. Anyone with incontinence should take special care to keep skin clean and intact. To maintain the integrity of the skin, manage odor and keep the patient comfortable, here are a few tips:
Keep the skin dry
Change incontinence pads or briefs often to minimize exposure time
Choose briefs that wick moisture away from the skin such as McKesson's Ultra Plus or Extended Wear Briefs or Tena's Stretch Ultra Briefs
Incontinence pads should be changed when soiled. Tena Intimates have a fast dry core to lock in liquid. They are PH balanced to fight odor.
Use incontinence pads that are gender-specific for a better fit. Prevail male guards offer quick wicking to lock in the fluid.
Cleanse the skin
Condition and protect the skin
The best prevention against skin damage due to moisture from incontinence is keeping the skin clean and dry. Keeping up with personal hygiene is important in managing incontinence. Care during the day is easier managed but nighttime care takes more thought and steps for management. Using heavy-duty absorptive products overnight can leave skin exposed to urine or stool for longer periods of time so be sure to use the barrier creams or ointments before bedtime. If skin irritation does not improve, see your doctor as you may need to be evaluated for an infection that requires a prescription for treatment. 
Author Profile: Christine Kijek, Registered Colorectal Nurse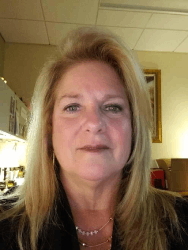 Christine Kijek is a colorectal nurse at Danbury Hospital in Danbury, CT. She has a wealth of knowledge in this field as well as personal experience. HPFY is thrilled that she has been an active participant in the Ostomy Support Group. She has experience working as a coordinator for cancer patients, post-operative care, and home health care for disabled children and adults. And guess what! Christine is also the recipient of the Nurse Exemplar Award. Christine lives in Bethel, CT with her husband Ed. Her children are married and live nearby. She has 4 grandchildren and is known as GiGi. Christine enjoys riding motorcycles and spends many hours gardening. She can often be found onboard a Carnival Cruise ship lounging by the pool.
Disclaimer: All content found on our website, including images, videos, infographics and text were created solely for informational purposes. Our content should never be used for the purpose of diagnosis or treatment of any medical conditions. Content shared on our websites is not meant to be used as a substitute for advice from a certified medical professional. Reliance on the information provided on our website as a basis for patient treatment is solely at your own risk. We urge all our customers to always consult a physician or a certified medical professional before trying or using a new medical product.