Learn How to Measure Diaper Size for Adults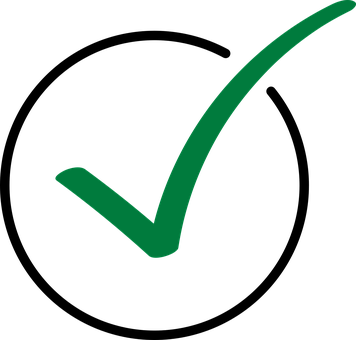 Reviewed by Christine Kijek, Registered Colorectal Nurse, on August 29, 2022
Size is crucial when selecting adult diapers. How do you determine the proper adult diaper size? Which measurements are important? Since every patient is different, finding the proper fit for you may seem confusing. For instance, does larger mean more absorbency? While sizing is a major component of selecting the proper diaper, understanding your incontinence needs will also help you select the one that fits you and your lifestyle/needs.
Tips for Choosing the Right Adult Diaper Size
Every person is different and has different needs, even if it's in a minute way. Height, weight, and even absorbency needs can differ. There can be differences in adult diapers for men and women, so let's state the obvious. Men should wear briefs made for men, and women would benefit from diapers designed for their unique anatomy. There are some other tips for proper diaper measurements, and some are:
Comfort: You should be able to move with your briefs/diapers snug to your body to be effective, but not where they cause discomfort.
Change Frequently: If you need to change your diapers frequently, you may benefit from a more absorbent style.
Too Loose: Do you find that the front/stomach area sags? You may be able to benefit from a smaller size or incorporate a snug-fitting waterproof cover to guard against any leakage.
Snug but Not Too Snug: Around your legs should fit comfortably against your skin, but not to the point where circulation is cut off. It Is your legs where the majority of leakage will occur, so be sure they fit properly. Also, if your diapers are too tight, you risk harming your skin and inviting nasty infections.
Secure Side Tabs: How do you know when a diaper is too small? You should change the size of your adult diapers if/when you sit and the tabs come undone. If this is the case, you may need to try a larger size.
How to Measure Diaper Size for Adults?
Now that you know what to look out for, how exactly is the best way to determine adult diaper size so that you use the proper diaper? You should use a flexible or paper tape measure in order to get an accurate measurement. The best way to measure properly is:
Measure the width across the widest part of your abdomen. This should be at or just below your belly button, and be sure to record this number.
Next, measure the widest part of your hips and record this measurement.
The larger of these two measurements is the one that you will need to use when determining your adult diaper size.
As these are just guidelines, be sure to take into consideration weight, height, and thigh circumference.
Many briefs are measured by waist and/or hip measurement, but this may vary from brand to brand, so read their adult diaper size chart carefully. When measuring and deciding on a diaper, remember too loose will mean leakage at the legs, so you should always try to start with the smallest comfortable size and work your way up from there. Whenever significant weight gain or loss occurs, another measurement should be taken to choose the proper size.
Using an Adult Diaper Size Chart - Depend Size Guide
An incontinence sizing chart such as the Depends Sizes by Weight is sometimes a complex diagram to look at, but it is not when you easily check your size. For example, follow these steps to understand a diaper size chart of Prevail Breezers360 easily:
Most of the sizing charts have two parameters, height and weight.
Height is usually numbered on the left of the graph, and weight is numbered on the top of the graph, like in the graph above.
Once you have marked your height and weight on the graph, mark where the column and the row meet each other. Depending on what sizes are available for the brand you are looking at, the meeting point of the two measurements is your size. In this case, if your height is 175 cm or 5 ft 9 inches and your weight is 77 kg or 150 pounds, your perfect fit is Size 2 or medium in some cases.
Where to buy Adult Diapers and Briefs online?
Diapers for Adults are designed to have greater absorbency and be leakage-proof. Health Product For You offers a wide range of Diapers and briefs from top Manufacturers such as Medline, Covidien, Principle business enterprises, Prevail, and Attends healthcare products. Shop now!
Frequently Asked Questions About Adult Diaper Sizes
Why are adult diaper sizes important?
Selecting the correct sizing for your brief is a crucial consideration for several reasons, including comfort and effectiveness, leakage prevention, skin health, and maintaining comfortable mobility. Ultimately, the right size of diaper contributes to a higher quality of life for individuals who rely on them.
What if my measurements fall between two sizes?
In such cases, it's advisable to go with the larger choice. Diapers that are too small can cause discomfort and leaks, whereas slightly larger ones can still offer adequate protection.
What happens if a diaper is too tight?
If a diaper is too tight, it can lead to various discomforts and potential health issues, such as skin irritation, restricted blood flow, and skin infections. To avoid these issues, it's crucial to choose the right size of diaper that provides a snug fit without being too tight.
Related Articles
Disclaimer: All content found on our website, including images, videos, infographics and text were created solely for informational purposes. Our content should never be used for the purpose of diagnosis or treatment of any medical conditions. Content shared on our websites is not meant to be used as a substitute for advice from a certified medical professional. Reliance on the information provided on our website as a basis for patient treatment is solely at your own risk. We urge all our customers to always consult a physician or a certified medical professional before trying or using a new medical product.