10 Best Urine Bags: Quality and Convenience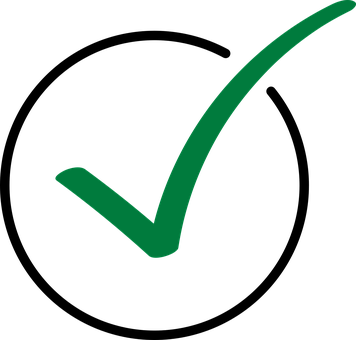 Reviewed by Christine Kije, Registered Colorectal Nurse on, May 14, 2022
Many men and women require catheters in order to expel urine from their bodies. The reasons can range from surgery to spinal cord injuries. Many opt to use a Foley catheter in order to meet their urinary needs. This particular type of catheter is inserted into the bladder and held in place with a small balloon that is inflated. From there, the user has the option to drain their urine into a urine bag or one that is smaller and is positioned on the leg. More importantly, knowing how to properly drain and clean these collection bags can help prevent other medical issues like infections and can improve your quality of life.
How to Choose Your Urine Drainage Bag?
No matter what style of indwelling catheter you use, you will need to choose a collection bag that your catheter empties into. This is an individual choice for each user; lifestyle and/or activities may determine which one you choose. Some may opt for a leg bag. As the name implies, these are worn on the leg and are discreet since they can be worn under clothing. While strapped to the leg and being covert, the downside is they tend to be smaller therefore may need to be emptied more frequently. These are the best urine bags for those who may be self-conscious about their catheter. For nighttime use, many opt for a larger urine drainage bag. These allow for larger volumes of urine overnight and have measurements on them in order to accurately measure urine output. The larger volume is critical for two reasons. The first is we may produce more urine during the hours that we may be sleeping and many bags now are equipped with anti-reflux valves so the urine does not back up and cause potential problems in the kidneys. Secondly, with a larger capacity, we can actually have peace of mind and get a full night's sleep.
Ten Best Urine Bags in 2023
Bard Urine Drainage Bag is one of the best urine bags for use by individuals with physical disabilities, spinal cord injury, or urinary incontinence. It comes in a rounded, teardrop shape to ensure efficient drainage. The Bard EZ-LOK Sampling Port allows for needle-free aspiration and eliminates the risk of needlestick injuries. It is a single-use drainage bag for use at night. Its Anti-Reflux Chamber has a unique dome design that prevents the back flow of urine from the bard drainage bag to the drainage tube. It comes with a plastic hinged hanger and string attached.
Features of Bard Urine Bag
Anti-reflux drip chamber
Bard safe sampling port
Double hook hanger
Sterile
Single-use
Hollister Urinary Leg Bag is a comfortable low-profile bag that rests discreetly against the leg with soft pleated sides, promoting independence and quality of life. Its Anti-Reflux Valve helps prevent urine from flowing back into the tube. Its soft vinyl film helps ensure comfort against the skin and limits unwanted odors. It features a vent that prevents air build-up in the leg bag, providing a lower profile. With a convenient drain and easy-to-operate drain valve, its low-profile buttons on the bags help decrease the risk of pressure points while securing the bag.
Features of Hollister Urinary Leg Bag
Fastest to drain and compact until it fills
Durable construction for confidence
Quality materials result in soft, comfortable, and durable bags that would not slow down the user
Pleated sides of the Leg Bag increase volume capacity without adding length
Protects the skin from pressure points by placing leg strap connectors and drain valve away from the direct contact of leg
Hollister Leg Bag drain valve closes and seals securely providing safe and easy conduct of urine
Remington Medical 600ml Drainage Bag is a disposable drainage bag that is ideal for fluid drainage including Abscess, biliary and nephrostomy. It comes with fully adjustable soft waist belt and a 24" soft, Kink-resistant drainage tube that can be cut to appropriate length. It features an anti-reflux valve to prevent retrograde contamination. It has a fully adjustable soft waist belt and Twist Type Outlet Valve for quick and easy emptying. This drainage bag includes graduated markers to accurately measure the fluid output.
Features of Remington Medical Nephrostomy Drainage Bag
Not made with Natural Rubber Latex
For single use only and sterile
Used as a collection bag for catheters
Designed to be hygienic and user-friendly
Bard Dispoz-A-Bag Leg Bags With Flip Flo Valve And Fabric Straps are made from heavy-duty vinyl for extended wear, odor containment, and leak resistance. Bard Urinary Leg Bags are available with the flip-flo drainage valve which opens and closes with a simple flip. Dispoz-A-Bag Leg Bags may be connected to McGuire style urinal, Bardic Uro Sheath, and most other urinary appliances.
Features of Bard Dispoz-A-Bag Leg Bags
Reusable and lightweight
Provides quality, reliability, and dependability
Contains an anti-reflux valve Intended to use for the collection of urine
This Leg Bag is sterile
Fabric straps for extended comfort
Extension Tubing
Medline Leg With Comfort Straps and Twist Valve Drainage Port are used for those patients who require a catheter but are able to ambulate on their own. The Anti-reflux valve is present in each leg bag and it helps prevent backflow. Leg Bag comes with a twist valve for easy emptying and minimal spillage. Latex-free elastic straps come pre-connected to each bag. It has a sterile fluid pathway.
Features of Medline Leg Bag
Slide tap allows for exceptional ease of use
Not made with natural rubber latex
Built-in anti-reflux valve
Flip drain is easy to maneuver for limited dexterity users
Coloplast Conveen Security Plus Contour Leg Bag is a reliable and secure urine collection bag that features an enhanced chambered design. The low-profile leg hugging design provides ultimate discretion. It comes with a soft fabric backing that keeps the skin underneath cool and dry thereby providing additional comfort to the user. These bags feature an anti-reflux valve to prevent the backflow of urine. The securement straps are made up of comfortable fabric and straps are suitable for people with latex allergies. Multiple chambers dampen movement and provide discretion and mobility for users.
Features of Coloplast Conveen Security Plus
Comes complete with straps and pre-attached 18" long anti-kink tubing
Durable, reinforced channel linings of Coloplast Conveen Leg Bag provide extra security
Enhanced chambered design for added discretion
Secure and reliable urinary collection
Rusch EasyTap Leg Bag with Flip Drain Valve and Strap is made of high-grade vinyl material (PVC) and contains an anti-reflux valve. The leg bag is secured with two cloth straps with buttons. It also contains a flip valve for easy emptying. It features an anti-reflux valve which reduces the risk of backflow to reduce the danger of infection. It is made with soft, breathable material that reduces the risk of irritation to the leg. Its reinforced notches and buttons for easy attachment, along with soft vinyl bag with rounded edges and easy-to-read volume markings make it simple to use.
Features of Rusch Easy Tap Leg Bag
Provides a fluid sterile pathway
Can be worn on the inside thigh or calf
Recommended for single-use
Sterile and latex-free
Medline Urinary Drainage Bag With Anti-Reflux Tower is designed to provide reflux protection without mechanical parts hindering flow. Urinary Drainage Bag contains a needleless sample port accessible with either a blunt cannula or Luer lock syringe. It has a clear one-way mylar valve for visualization of urine flow. The Anti-reflux valve flap system minimizes the backflow of urine into the drainage tube. A non-wettable air filter helps prevent vacuum action and facilitate drainage. Comes with a metal clamp or slide-tap drainage port for easy one-handed drainage.
Features of Medline Urinary Drainage Bag
Minimizes backflow
Increases patient safety
Includes reinforced hanger with built-in anti-kink drain tube guide and adjustable bed sheet clam
2,000 mL capacity for standard use and 4,000 mL capacity for use with continuous bladder irrigation
The McKesson Vinyl 2000mL Urinary Drainage Bag with Anti-Reflux Valve is a disposable, sterile urinary drainage bag that is designed to collect and drain urine from a patient. The bag is made of vinyl and has a capacity of 2000 mL. It features an anti-reflux valve that prevents backflow of urine into the bag, and a needleless sample port for easy collection of urine samples. The bag also has a handle for easy hanging, and a clamp to secure the drainage tube to the patient's clothing.
Features of McKesson Urinary Drainage Bag
Odor containment and leak resistance
Capacity of 2000 mL
Clamp to secure drainage tube
Disposable, sterile design
Hollister Urinary Leg Bag Combination Pack maintains a low profile as it rests discreetly against the leg with soft, pleated sides and is held comfortably in place with wide fabric straps. Low-profile buttons on the bags help decrease the risk of pressure points while securing the bag and Anti-reflux valve helps prevent urine backflow into the tubing. It protects skin from pressure points by placing leg strap connectors and drain valve away from direct contact with leg
Features of Hollister Urinary Leg Bag
Integral connector buttons are positioned in such a way as to not touch the skin
Convenience drain with easy-to-operate drain valve
Wide fabric straps are comfortable and help the leg bag stay in place
How to Empty and Clean Your Catheter Bag?
During the day you may empty your leg bag several times depending on how much you drink and what your bladder can hold. Many of these bags are reusable, but require proper care in order to prolong their life and to avoid infection. The most obvious time to care for them is at night when you can connect your catheter to a nighttime bag. In order to remove and/or change your leg bag, you will need some supplies. According to clevelandclinic.org, these can include:
Leg straps
Cotton balls or alcohol pads
Water
Towel
White vinegar
Large drainage bag
Before emptying and removing your current bag you should always wash your hands with soap and water. After placing a towel under the connection between your catheter and bag, you should pinch off the rubber tube (to avoid urine leakage) to the catheter and remove it from the old bag. Prepare the new tip of your leg bag by wiping it down with an alcohol pad or cotton ball and insert it into a catheter tube. Fasten the straps of the leg bag and secure with tape, being sure to leave a little slack to avoid any tension on the catheter or urethra. You're good to go! Some manufacturers (such as Bard) offer leg bags that come with latex straps to attach your collection bag to your leg. Cleaning the leg bag is a simple affair. Simply rinse out your leg bag with a solution that includes three parts water, one part vinegar. Once you allow this to soak for approximately 20 minutes, rinse the bag with soapy water and hang it up to dry. By following some simple guidelines, you can maximize the efficiency of your catheter and bag system. Clevelandclinic.org points out a few tips that can help you and they include:
Drinking plenty of liquids
Contact your doctor immediately if you dislodge your catheter
Avoid pulling on your catheter
Make sure your collection bag is below your bladder (to avoid backflow of urine)
Do not twist or loop your catheter tubing
Maintaining a clean catheter and collection bag can go a long way in avoiding any urinary tract infection. By keeping your collection bag clean, you not only avoid UTIs but by extending the life of your collection bag it also saves you money in the long run. While your nighttime collection bag can allow you to enjoy a good night's sleep, your leg bag allows you to continue to enjoy your independence and mobility without the worry of urinary incontinence.
Where to Buy Best Urine Bags online?
Health Products For You is an online health store successfully supplying all kinds of medical supplies to our well-appreciated clientele across the globe. HPFY is dedicated to provide you best deals on your regular health supplies. Explore our wide range of Urinary Supplies including Drain Bags and Catheters. Shop today & get the best deals online.
Related Articles
Disclaimer: All content found on our website, including images, videos, infographics and text were created solely for informational purposes. Our content should never be used for the purpose of diagnosis or treatment of any medical conditions. Content shared on our websites is not meant to be used as a substitute for advice from a certified medical professional. Reliance on the information provided on our website as a basis for patient treatment is solely at your own risk. We urge all our customers to always consult a physician or a certified medical professional before trying or using a new medical product.