What are Chux Pads: A Comprehensive Guide to Underpads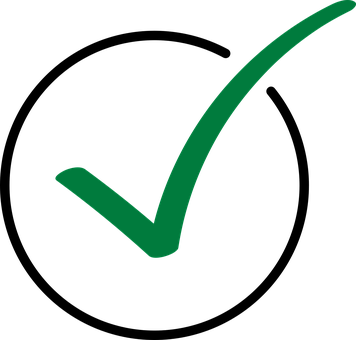 Reviewed by Christine Kijek, Registered Colorectal Nurse, on October 1, 2022
Handling incontinence can be a tedious task for an individual if they do not have the right kind of accessories and products to help them through it. Managing leakage throughout the day, ensuring everything stays hygienic, and taking care of the body in the process make incontinence management time-consuming. Chux Pads, or bed pads, are a great resource for managing incontinence. Hassle-free and not very expensive, bed pads are a feasible option for everyday incontinence management.
What are Chux Pads?
Chux Pads are disposable underpads that protect your bedding, furniture, or other surfaces from moisture, urine, or other bodily fluids in cases of incontinence. These underpads are disposable and can be thrown after each use, making them convenient for quick and easy cleanup. They are commonly used in healthcare settings, home care, and for individuals with incontinence issues.
The Origin of Chux Pads
Chux have been around since the early 1940s and 50s and were makeshift pads women across the US began making at home to battle incontinence. Layers of newspapers were sewn within cloths and used as underpads or chux. When medical professionals noticed this new trend, they began working on making this invention more hygienic and safer to use, which slowly led to the birth of medical chux pads. Over the years, new features were added to make it cheaper, easier to use, and of improved quality.
What are the different types of Chux Pads?
Chux can be differentiated based on size and absorbency levels.
Size
There are three broad options when it comes to sizes:
Chair size for smaller areas like chairs, wheelchairs, stools, etc.
Midsize for couches, recliners, benches, and other medium-sized furniture
Large size for beds. They can cover large areas and have great strength if folded.
Absorbency
They are divided into four categories:
| | |
| --- | --- |
| Absorbency Level | Description |
| Light | Suitable for gentle absorption during the night. It is generally recommended for children. |
| Moderate | Designed for moderate levels of absorption, suitable for absorption in regular intervals. |
| Heavy | Provides higher absorbency for continuous absorption throughout the night. Suitable for daytime and nighttime use. |
| Maximum/Overnight | Offers the highest absorbency level for heavy and continuous discharge of urine and feces through the night. |
What if I am prone to bedsores while using Chux Pads?
Many people complain about bedsores and rashes while using Chux. The moisture generated can sometimes cause problems related to bacteria and yeast formation, creating a risk for infection. Air Flow back-sheets are a feature in many Chux products that provide superior air circulation and have a breathable back-sheet, both of which reduce the chances of bedsores and rashes. Reduced moisture inhibits the growth of bacteria and yeast.
How to prevent the slipping and bunching of chux pads?
Movement in bed results in the slipping or bunching of chux. The chux pads might slip out of place or become disoriented, giving way for urine to seep into the bed or into the clothes of the user overnight. Adhesive underpads or cloth chux pads can be helpful in such conditions. The adhesive underside is stuck to the bed sheets, preventing the bed pad from moving during sleep.
Winged bedpads are another option. The wings are tucked beneath the mattress so that there is more space for movement and a greater coverage area for absorption.
Top Ten Best Underpads of 2023
Attends Night Preserver Underpads are disposable chux pads that contain super absorbent polymer and cellulose fibers for heavy absorbency. They are rectangular absorbent pads designed to protect beds, chairs, and other furniture. Attends Night Preserver is made with soft, non-woven top layers for wicking fluid away from the skin. It features cellulose fibers that provide added comfort and absorbency. With a strong, leak-proof back sheet that holds fluid, these bedpads are for use in hospitals, nursing homes, and in the home.
Features of Attends Night Preserver Underpads
Soft, cloth-like top sheet promotes healthy skin
Leak-resistant, peach back sheet protects surfaces
Attends Night Preserver is perfect for standard and everyday use
A new diamond embossed pattern helps channel fluid and wick it into the core
Provide far greater levels of absorption and retention than draw-sheets or wadding-filled products
Medline Ultrasorbs AP Super Absorbent Premium Disposable Drypads are ideal for patients or residents with continuous exposure to excessive moisture from incontinence, wound drainage, or perspiration. They have a high-strength design that helps reduce the need for multiple draw sheets for positioning. These chux pads protect against leakage and maintain skin integrity as part of an overall pressure ulcer prevention program. They absorb more moisture and feature exclusive fold-over edges to prevent fluid overflow.
Features of Medline Ultrasorbs Disposable Drypads
Help prevent skin breakdown with a moisture-trapping film that protects against leaks, resulting in less frequent full bed linen changes
Tough and durable with a strong back sheet built for turning, boosting, and repositioning protocols for patients up to 300 pounds
Prevent and manage moisture-associated skin damage (MASD)
Does the job of up to 4 regular underpads
Lay flat when wet with Super-Core technology without bunching, disintegrating, or swelling
Effective for use with low-air-loss mattress therapy, protects the bedding and permits airflow
Crinkle-free design is quiet, comfortable, and discreet
Attends Dri-Sorb Light Absorbency Disposable Underpads are available in a variety of sizes and absorbencies and are perfect for standard, everyday use in hospitals, long-term care facilities, and in the home. They are great for protecting mattresses and chairs but also promote healthy skin by having a soft, cloth-like top sheet that covers the entire surface, and the top layers wick fluid away from the skin. Inner cellulose fibers make them comfortable and absorbent, and a strong, leak-resistant back sheet holds fluid.
Features of Attends Dri-Sorb Underpads
Ideal for light incontinence protection
Perfect for standard, everyday use
A non-woven top layer, cellulose fiber absorption layer, and strong leakproof back sheet
The Top layer wicks liquids away from the skin
The absorption layer absorbs and locks fluids to protect the skin
The back sheet protects surfaces from liquids
McKesson Ultra Disposable Underpads - heavy absorbency feature soft, non-woven bonded top sheet that promotes rapid fluid acquisition. The super absorbent polymer locks wetness away and reduces the pH of urine for advanced odor control and skin wellness. They have great protection for general procedures and
wound care
. The edges are heat-sealed, non-woven, and gentle on the skin. These Ultra-Disposable chux pads possess a fluff core with superior mat configuration.
Features of McKesson Ultra Underpads
They consist of ultra-absorbent polymer that locks wetness away
Reduces pH of urine for advanced odor control and skin wellness for heavy incontinence
Are heat-sealed and have non-woven edges that feel gentle on the skin
Consists of a soft, non-woven bonded top sheet that promotes rapid fluid acquisition
Latex-free to avoid allergic reactions
Prevail Disposable Underpads are designed to provide extra protection against leaks for beds, chairs, and other surfaces. They add an additional layer of security, particularly for those with heavy leakage. These disposable chux pads feature an Integra mat or bonded construction that reduces top sheet separation and clumping. The cloth-like outer fabric traps liquid for effective protection. MaxSorb Gel Technology quickly locks wetness to keep wearers feeling dry and comfortable.
Features of Prevail Disposable Underpads
Provide extra protection from unpredictable and recurrent leaks
Are strong enough for overnight use
Contains no irritating chemicals, salts, or dyes
The absorbent core locks in the fluid, which maximizes the air therapy benefit
Waterproof moisture barrier for effective protection of beds, linens, chairs, and other surfaces
Specifically designed for use with pressure-relieving therapy beds
Becks Classic Birdseye Reusable Underpads are designed to protect your bed linen, mattress, or any surface from moisture and staining. Each pad has three layers that work together to protect against leakage. These bedpads are quilted to a blended poly/rayon heavyweight soaker. It is made of 100% cotton Birdseye face cloth and has 3 layers of soft and thick quilting combined with a VINTEX vinyl barrier. It also features a special 5-thread safety stitch for extra durability and can be customized to any size.
Features of Becks Classic Birdseye Underpads
Heavy absorbency and knitted vinyl barrier
Protects sensitive skin from moisture
Cotton or polyester facecloth
Kaumographing heat transfers onto the face of the pad
Blended Polyester and Rayon Heavy Soaker
Prevail Fluff Underpads are designed to provide extra protection against leaks for beds, chairs, and other surfaces. They have a fluff layer and a cloth-like waterproof layer to provide effective and comfortable protection. The cloth-like outer fabric traps liquid or material for optimal performance. These comfortable chux pads are ideal for full night protection. These pads are ultra-soft and contain no irritating chemicals, salts, or dyes. They feature security, particularly for those with heavy leakage.
Features of Prevail Fluff Underpads
Multi-functional absorbent pads to protect a variety of surfaces from leakage due to incontinence
Made to protect a number of different living areas where soaking can occur, such as mattress tops, chairs, wheelchairs, and sofas
Help keep the highly absorbent material from separating or bunching together
The cloth-textured top sheet is soft and makes it comfortable to rest on
C-wing folded for ease of application, and the facings are spun bonded polypropylene, which is naturally fire retardant
Poly backing prevents wetness from soaking through
Attends Premier Underpads - Overnight Absorbency is designed to help users manage heavy to severe urinary or fecal incontinence. It helps users to feel protected as well as comfortable all night long. Attends Premier Underpads Dry-Lock water holding technology assures protection of furniture, and the Air-permeable material provides them with a good night's sleep. Features a dry lock of highly absorbent materials to help keep skin dry and furniture protected. An air-permeable design enhances the clinical efficacy of low-airflow mattress therapy and allows to repositioning of patients weighing up to 350 lbs.
Features of Attends Premier Underpads
Premium overnight protection
Breathable backing allows for use on low-airflow mattresses
Ability to reposition patients up to 350 lbs
High absorbency
One size fits all
Covidien Wings Quilted Underpad has a super absorbent softcore with honeycomb technology that quickly and effectively wicks fluid away. The super absorbent polymer is encapsulated in every cell for improved fluid management, leading to drier skin, improved skin wellness, and increased patient comfort. A premium back sheet assists in the lifting and repositioning of patients up to 300 pounds, which helps reduce the need for drawsheets and reusable underpads. The state-of-the-art top sheet is noticeably softer than traditional non-woven material, providing a more comfortable experience.
Features of Covidien Wings Quilted Comfort Underpads
Maximum Absorbency
Moisture vapor permeable film
Protect bed linens/clothing
Leave the patient drier
Provide greater comfort
AT Surgical Reusable Incontinence Underpads draw moisture away from the body and prevent skin irritation. For adults seeking solutions to frequent incontinence problems due to weak or overactive bladders and sleepless nights, these bedpads with multiple layers prevent wetness from spreading to the bed. The soft, 3-ply, quilted fabric works much like an egg crate and adds a soft layer to firm mattresses.
Features of AT Surgical Reusable Incontinence Underpads
These chux pads are made for durability with a special 3-ply fabric construction
The top outer layer is created with soft wick material for whisking away moisture and assures maximum comfort
The second layer is a heavy-duty soaker with the ability to double its weight in absorbency
The bottom layer is made from a special Fablon barrier, which is 100% waterproof and will never crack even after 200 washings.
This reusable underpad is crafted from a heavy-duty felt material designed to absorb body fluids.
Environmentally friendly
Economical
Choosing the right chux ensures great absorbency and superior incontinence management and the user stays healthy and safe for the entire period. The right size and absorbency levels are paramount to the right chux or underpad.
Where to buy Chux Pads or Underpads Online?
Health Products For You has a wide and pocket-friendly catalog of underpads, also known as chux pads or bed pads, for seniors, children, and young adults. You can choose an underpad depending on your needs and comfort. Place your order today and get exciting offers on every purchase you make. 
Related Articles
Disclaimer: All content found on our website, including images, videos, infographics and text were created solely for informational purposes. Our content should never be used for the purpose of diagnosis or treatment of any medical conditions. Content shared on our websites is not meant to be used as a substitute for advice from a certified medical professional. Reliance on the information provided on our website as a basis for patient treatment is solely at your own risk. We urge all our customers to always consult a physician or a certified medical professional before trying or using a new medical product.