10 Best Portable Urinals for Men: Your Travel Companion

Incontinence is problematic whether or not you are male or female. It can be caused by a disease process or a malfunction of the urinary system. Urinals for men have gone from large condom-like products to sophisticated, low-profile, secure, private apparatuses. Unless there are no other options, no one wants to spend their day in a diaper, especially if they are active and still working in society. There are also a variety of bedside urinals that can be hung on the bed rails for immobile patients.
For men who can no longer get out of bed to relieve themselves, some options are as simple as a hand-held urinal to more complex setups that will measure urine output and may be worn under clothing.
Portable urinals for men are now made to comfort and prevent cross-contamination from germs and bacteria. Most are designed to avoid leakage and odor and are simple to empty. Some are so stealthy you cannot see them under their clothing. Close-fitting male urinals are also available in the market. They offer comfort and prevent leakage. It is important to note that to use these types of urinals for men, one must attach the urine bottle to their body. In this article, we bring you our carefully curated selection of the top 10 best portable urinals for men that you simply must try!
There are also leg bags available so the patient can wear the device under his clothing and have the urine collection bag attached to the leg where it goes unnoticed. Urinary leg bags are for active people who need to be out in public.
Buying Guide for Choosing Urinals for Men
Choosing a portable urinal for men depends on several factors, such as:
Is the patient incontinent?
Does the patient have trouble ambulating?
Is the patient active outside of the home?
Is the patient bed-bound? 
How much does the patient weigh? (For the appropriate bedpan) 
Can the patient use the apparatus independently, or do they need assistance?
What are the health conditions and the need to facilitate infection control? 
Urinary incontinence should not prevent a person from being active! New and innovative urinal bottles and bags are inconspicuous, keep odors at bay, and help in the prevention of infections. No one has to know that you are wearing or using a device. If you are uncertain what product may be best for you or your loved one, check with your healthcare provider. In the meantime, HPFY offers a variety of portable urinals for men. 
10 Best Portable Urinal for Men at HPFY
Advantage Close Fit Urinal for Men is used to drain urine from the urinal through the tube into the attached urine bag. The attached drainage bag protects with its anti-reflux valve by preventing urine backflow. It is ideal for patients who find it difficult to get out of bed. Close Fit portable urinal has a comfort ring that works as a seal and gets attached to the body. It is easy to use by placing the penis inside the urinal while they urinate.
Why choose the Close Fit Urinal System for Males?
Spill-Proof Urinal
Reduces risk of skin infections 
Reduces accidents 
Maintains bladder memory 
Decreases excess or nighttime ambulation
Carex Bedside Urinal for men is lightweight, durable, and easy to clean. It can be used in several positions and features a sturdy grip to handle and prevent spills easily. It also has graduation marks to measure output.
Why choose a Carex Portable Urinal for Men?
Attached snap-on lid
Graduation marks
Made from lightweight polyethylene
Durable and easy to clean
MedVance Spill-Proof Male Urine Bottle is a portable urinal that is designed to be used by men who are unable to use a toilet. The bottle is made of durable plastic and has a wide opening that makes it easy to use. MedVance Urine Bottle also has a spill-proof design that prevents urine from leaking out. The smooth design of the urinal makes it comfortable to use without the risk of cuts and scrapes
Why choose MedVance Spill-Proof Urine Bottle For Men?
Graduated on the side for easy measurement
Translucent plastic material makes it easier to read the measurements
Made of durable plastic that can withstand everyday use
EThe screw cap cover glows in the dark so that the user won't accidentally trip over it
Advantage Comfort Male Urinal System is perfect for those with urinary incontinence, mobility issues, homebound, or who require assistance with toileting. It is easily used in a variety of sitting or lying positions.
Why choose Advantage Comfort Mens Urinal?
Maintains bladder memory
Reduces accidents
Minimizes the chances of infections
Minimizes risks of urine spills
Decreases excess or nighttime ambulation
McKesson 1000mL Urinal is designed to be easy to use and provides a convenient and hygienic way for patients to urinate. It has a capacity of 1000 milliliters (1 liter) and features a secure closure mechanism to prevent any spills or leakage. This closure mechanism typically consists of a screw-on cap or a snap-on lid, ensuring that the urine remains contained within the urinal until it can be emptied.
Why choose McKesson Urinal for Men?
The closure mechanism provides a hygienic and mess-free experience for both the patient and the caregiver
Translucent base with a transparent lid that allows convenient visualization
Contoured handle easily attaches to health care beds
Polyethylene construction with ribbed bottom for greater strength
Advantage Standard Urinal System rapidly drains urine through the tube into a two-liter urine collection bag, leaving the urinal empty and ready for the next use. It allows the individual to have access to an empty urinal throughout the night without getting out of bed. It is the best portable urinal for men that greatly reduces falls, caregiver workload, odor, spills, briefs, and catheter use.
Why choose Advantage Standard Urinal System?
Prevents bladder memory loss and bladder infections.
Prevents excoriated skin
This portable urinal for men empties itself.
Helps eliminate urine odor.
Medline Urinal is a translucent container specifically designed for the male anatomy. It features a convenient handle for maximum stability and can hold up to 1000 mL of liquid. It is the best male urinal that has a splash-proof lid and is stored on its side, preventing accidental tipping and spilling.
Why choose Medline Male Urinal?
Graduated in ounces and milliliters
The measured volume of 32-oz./1,000 ml
Also available with a glow-in-the-dark lid
Color: Clear
Plastic material
Shaped to comfortably fit the male anatomy and has a handle for easy holding and control. It has a long neck for easy usage and a snap-on lid to prevent spilling.
Why choose Homecraft Economy Male Urinal?
Has a wide opening that makes it easy to urinate into
Discreet and can be used in a variety of settings
Has a spill-proof design that prevents urine from leaking out
Holds up to 32 oz
Moulded from transparent plastic and features a snap-on lid
McKesson Male Urinal With Cover features a translucent base and lid and can hold up to 32 ounces (1000 cc). The translucent plastic design permits measuring ease and visualization of contents. For easy-to-read volume measurements, this urinal is graduated in 1oz / 25mL increments to 32 oz/1000 mL. The contoured handle easily attaches to healthcare beds.
Why choose McKesson Male Plastic Urinal for Men?
Translucent base with transparent lid
Latex-free
The attached top helps reduce odor and prevent spilling
Reduces odors with an odor shield
Hole opening angled for use
Ribbed bottom for strength
Medegen Male Urinal with Lid permitted measuring ease and visualization of contents and graduated in 25 cc and 1 oz increments up to 1000 cc. It features a hanging cover or handles.
Why choose Medegen Portable Urinal for Men?
Improved manufacturing process, reducing plastic by 18%, i.e., less plastic waste in landfills. 
Improved smooth rolled-edge opening.
Foot design for stability, empty or full.
Translucent for content visualization and measuring ease.
1000cc/25 oz capacity with clear graduations.
Where Can I Buy the Best Portable Urinals for Men?
Health Products for You has been online since 2002 to cater to its customers' medical supplies needs. HPFY is a customer-centric health supplies store that offers a wide range of urological supplies and more, including portable urinals for men, bedpans, and female urinals from leading names in the industry. Place your order with us today and live a life of dignity, good health, and wellness.
Author Profile: Laura Castricone, Respiratory Therapist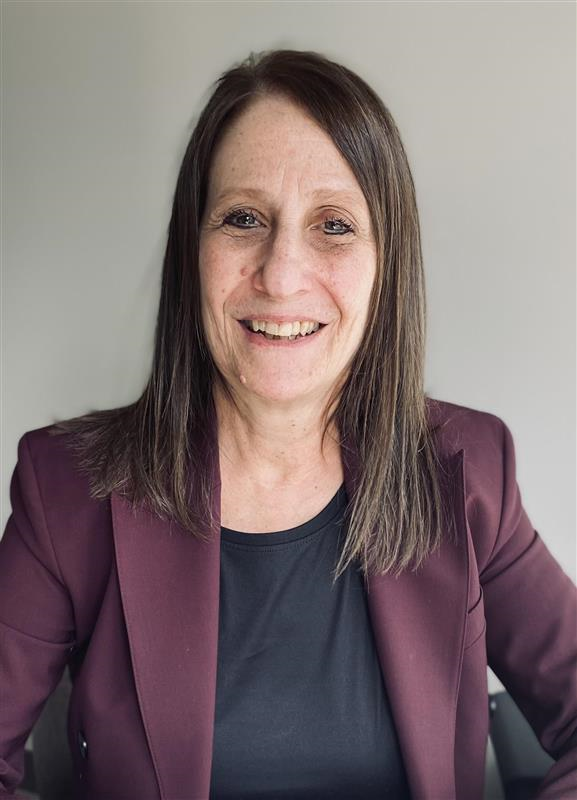 My name is Laura Castricone and I am a Certified Respiratory Therapist. I have been practicing in the state of Connecticut since 1992. I have worked in several aspects of respiratory care including sleep medicine, critical care, rehab, and home care. I earned my respiratory certification at Quinnipiac University in Hamden, CT. Prior to becoming an RT, I attended the University of Connecticut pursuing a degree in English but left Uconn in my junior year to work with my father in the restaurant business. I stayed with him for over a dozen years. An education, by the way, that can never be bought! Once I married and had children, the restaurant business no longer fit my lifestyle. When my children were one and two years old, I decided to go back to school and that is where my career in respiratory care began. This career has been very rewarding and I have been blessed to meet some extraordinary people along the way. I grew up in Waterbury, CT, and now live in Litchfield County, CT with my husband and our crazy Jack Russell terrier, Hendrix. My hobbies include antiquing, gardening, writing plays, and painting miniature paintings.
Related Articles
Disclaimer: All content found on our website, including images, videos, infographics, and text were created solely for informational purposes. Our reviewed content should never be used for the purpose of diagnosis or treatment of any medical conditions. Content shared on our websites is not meant to be used as a substitute for advice from a certified medical professional. Reliance on the information provided on our website as a basis for patient treatment is solely at your own risk. We urge all our customers to always consult a physician or a certified medical professional before trying or using a new medical product.