The holiday season is approaching. With holidays and festivals come an abundance of joy and gifts. Gifts are a way to make your special ones feel important and know that you care about their health and well being. The idea of giving gifts to your loved ones lead to one big question – What should I give them? Giving a bunch of flowers or a box of chocolates is so overrated. You would definitely like to gift something that will be useful to your loved ones, especially if they are old or need assistance with their daily living tasks. To make the task of choosing an apt gift for your friends and family easier, we have got a holiday gift guide for you. The products listed below will help the users in enhancing their routine activities with more leisure and less hard work than before.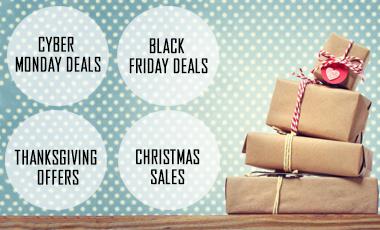 This season we will bring to you a big bang series of sales and promotions including Cyber Monday deals, Black Friday deals, ThanksGiving offers, and Christmas sales. Grab these deals with holiday gift discount codes and buy amazing gifts with free shipping and huge discounts!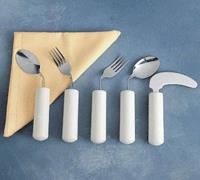 1. Homecraft Queens Angled Cutlery
For an independent mealtime!
What can be a better gift than adaptive cutlery for people with hand tremors and limited or reduced dexterity? Homecraft Queens Angled Cutlery is one such product that makes mealtime more independent and less messy. Its lightweight stainless steel material is easy to hold and built-up plastic handles are comfortable for those with a weak or painful grasp. Angled cutlery is excellent for personal and clinical purposes. It is dishwasher safe as well.
---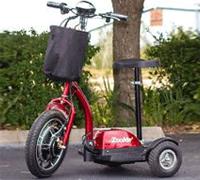 2. Drive ZooMe Three-Wheel Recreational Scooter
Something that boosts mobility!
Drive ZooMe 3 Wheel Electric Scooter can be a great Christmas gift for someone who likes to take a stroll in and around the house but cannot walk longer distances. ZooMe provides personal transportation to people of different age groups and is great for mobility or recreational use. Its removable seat gives an option to the user to sit or stand while riding it. The slow and fast speed settings of this scooter changes easily with the press of a button.
---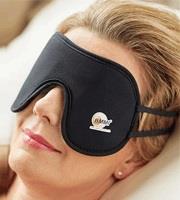 3. BMMI Eye Mask
Perfect for stress relief!
For anyone who is prone to stress and needs relaxation, BMMI Eye Mask can help. It contains two concentric circle magnets that provides relief from stress, sinus problems and headaches. The magnetic field created by this mask increases blood circulation, thereby accelerating the natural healing process of the body. It also helps in reducing swelling, which is a major source of musculoskeletal pain.
---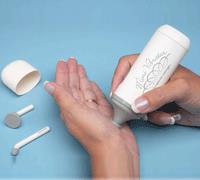 4. Norco Mini Vibrator Manual Massager
A handy and effective massager!
Massagers are always welcomed. Norco Mini Vibrator is one such massager that helps with scar massage, oral stimulation, muscle stimulation, desensitization, and sensory re-education. Its three natural silicone heads in the shape of a ball, spot, or flat disc are used to massage small muscle areas whereas the cap is used to massage broader muscle areas. Norco massager easily fits in a briefcase or a travelling bag and can be carried along anywhere.
---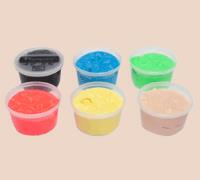 5. CanDo Theraputty Standard Exercise Putty
Something that develops a good grip!
CanDo Theraputty Exercise Putty can be a good Christmas present for those who have a weak hand grip. It is a resistive hand exercise material that comes in different consistencies. The putty is color-coded and ranges from xx-soft for strengthening a weak grip to extra firm for developing a stronger grip. It comes in easy-to-open plastic containers of different volumes for use at home. Theraputty material does not dry and is casein, gluten, and latex free.
---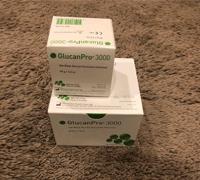 6. GlucanPro 3000 Oat Beta Glucan Occlusive Ointment
A wound cream with multiple benefits!
GlucanPro 3000 Oat Beta Glucan Cream is a burn and wound cream that helps heal the body, decreases pain, and reduces scarring. It forms an occlusive barrier over the site to retain moisture and prevent heat loss. Its consistency provides coverage that remains in place, making it easier for hard to cover areas and post-resurfacing procedures. Gift GlucanPro 3000 to your special one on the list if you feel they need a wonderful cream for rapid wound healing.
---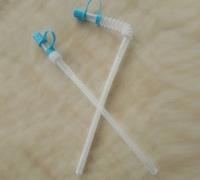 7. Freedom Long Flexible Drinking Straw
An aid for easy drinking!
Freedom Drinking Straw is a comfortable drinking aid that makes it easier to drink liquid from a mug or class. Its 2-inch long flexible section can be adjusted to the best angle for effortless drinking. A blue cap covers the mouthpiece of the straw for improved hygiene. This drinking straw is made of polypropylene and can be easily washed and reused. Give it to your loved one to add freedom and convenience in their lives.
---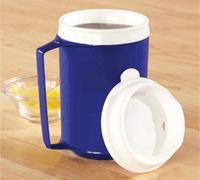 8. Insulated Mug With Lid
Drinking made easier and safer!
Insulated Mug is a wonderful present for individuals with a limited grasp or weak grip. It is a polypropylene mug that comes with an easy-to-grasp handle. It holds a variety of hot and cold beverages at a consistent temperature. Its ergonomic lid helps in regulating the flow of liquid for easier and convenient drinking. This type of mug is specially helpful for elderly people or individuals with limited dexterity.
---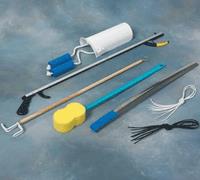 9. Sammons Preston Complete Hip Replacement Kit
A pampering kit for hip surgery!
Hip surgeries often hamper the independence of individuals for a time being. Hip kits like Sammons Preston Hip Replacement Kit prove to be very helpful in such cases because they bring back the independence of the users to a certain extent. They include products like a sock aid, a dressing stick, a reacher, a shoehorn, a bath sponge and sometimes even a raised toilet seat and elastic shoelaces. These products feature household requirements of individuals recovering from hip surgery.
---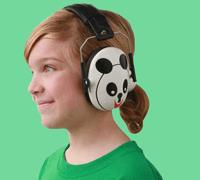 10. Califone Hush Buddy Hearing Protector
A trendy protection from noise!
This holiday season get a present for your child that not only overwhelms them but also proves to be beneficial for them. Designed for hearing protection, Hush Buddy Hearing Protector is great for children who require extra silence for sensitivity reasons. Califone Hush Buddy Hearing Protector has cushioned ear pads on each earmuff that block the maximum amount of external noise. The padded headband makes Hush Buddy comfortable to wear for longer periods of time.
---
Make sure you choose the right gift and see the smile flower across their face. Shop from the above-mentioned products and show your love and care in the best possible way to your friends and family.
Disclaimer: All content found on our website, including images, videos, infographics and text were created solely for informational purposes. Our content should never be used for the purpose of diagnosis or treatment of any medical conditions. Content shared on our websites is not meant to be used as a substitute for advice from a certified medical professional. Reliance on the information provided on our website as a basis for patient treatment is solely at your own risk. We urge all our customers to always consult a physician or a certified medical professional before trying or using a new medical product.