Diabetic Foot Care: Getting off on the Right Foot

As anyone who suffers from diabetes knows, your feet can be an area of concern. Our feet are quite important to us since we like moving around, but if you have problems with your feet being mobile can be problematic. Diabetes wreaks havoc on the body and our feet are particularly susceptible. It can lead to poor blood circulation, infection, and limb amputation.
How Does Diabetes Affect My Feet?
When we think about diabetes there probably is not much thought of the effect it has on parts of our body. Who would think that our blood sugar levels can affect our feet? Unfortunately, there is a serious risk involved. According to the 2011 National Diabetes Fact Sheet, over 60% of people who had lower limb amputations (that were non-trauma related) suffered from diabetes. The American Diabetes Association reports that between 60%-70% of those with diabetes develop some form of neuropathy. This is damage to nerves caused by high blood glucose levels. The damage to nerves in the foot area diminishes your ability to feel heat, cold, or pain. According to webmd.com, this is referred to as sensory diabetic neuropathy. The effect of damaged nerves in the foot can result in the inability to feel a cut that can lead to infection or muscles behaving improperly and therefore developing foot ulcers. Another effect diabetes has on feet is peripheral vascular disease. This leads to a decreased blood flow to the feet, therefore making healing more difficult. Without proper blood flow to heal a cut or sore, infection or even gangrene can develop. Diabetes can also cause autonomic neuropathy and is associated with skin conditions such as dry skin, swelling, and skin that is warm to the touch.
Common Foot Problems
Complications stemming from neuropathy can be varied as well as numerous. What might be a minor inconvenience to some may be a serious condition to somebody suffering from diabetes. Webmd.com identifies several conditions that are associated with diabetes:
Athletes foot
Toenail fungus
Calluses
Corns
Blisters
Foot ulcers
These conditions may seem minor, but if blood flow is diminished it is difficult for them to heal and can become serious leading to amputation.
Caring for Your Feet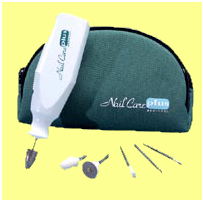 As with many other conditions, the best way to care for your feet is to be proactive; to avoid even the smallest issue in order to avoid a bigger medical problem. There are many ways that diabetics can avoid complications to their skin and feet. For instance, using a foot cream like the Salk Borage DiabetiCare Foot Cream is recommended by dermatologists and diabetes educators. Featuring powerful Omega-6 oil, it keeps skin supple and healthy while helping the skin on your feet from becoming dry or cracked. Since dry or cracked skin can lead to major complications down the road, Gold Bond Ultimate Diabetics Dry Skin Relief Foot Cream helps to soothe and protect skin by sealing in moisture. It is great for dry, cracked, or calloused feet!! TriDerma Diabetic Foot Defense Healing Cream takes healing a step further by providing deep moisture directly to where it is needed most. By providing concentrated healing and moisturizing cream to help heal, repair cracks and fissures, it protects your feet and maintains healthy skin. Just applying skin cream to your feet is not enough to say you have a thorough and comprehensive foot care plan. Close inspection is required in order to head off future complications. Using a foot care kit such as the Dr. Josephs Diabetes Footcare Kit can make prevention much easier. By including a long handled brush, adjustable mirror, and small sponges for cleaning between your toes, it has everything for maintaining healthy skin for any diabetic. The Sammons Preston Daily Care Diabetic Foot Care Kit makes foot care simple and easy for those who may have trouble reaching their feet. Its 22 inch handle makes it easy to clean or applying medication in order to avoid foot ulcerations and infections. Another way to avoid potential problems is to maintain your toenails properly. Keeping them clean and manicured is one way to avoid fungus and other potential infections. The Medicool NailCare Plus Battery Powered Manicure And Pedicure Machine provides everything you need to form nails perfectly, remove calluses, and reduce overly thick toenails. Ideally suited for diabetic foot care, it has six tools and a handy travel case.
Put a Sock on It!!
In order to prevent swelling in the foot or ankle area, mild compression can be a good solution. For someone suffering from diabetes the use of a diabetic sock or compression stockings can be effective as well as discrete. For instance, the BSN Jobst Sensifoot Diabetic Sock 8-15 mmHg Crew Mild Compression Socks provides non-constricting gradient pressure to prevent sliding or bunching. They provide dense padding to reduce friction and extra comfort. Diabetic socks are offered with many varieties in mind. The Alba Health Care Sox Diabetic Socks are available in both black and white and are designed to fit loosely enough to reduce the amount of pressure while not sticking after the application of heel creams or lotions. For those that are active, the Brand Fanatics Diabetic Crew Socks prevent foot irritation and abrasion while CoolMax wicks moisture away from the skin. Diabetics that are susceptible to potential problems with circulation, neuropathy, or pressure points should look for a sock such as the Medicore Diabetic Socks For Men and Women . Their nanoGLIDE fiber reduces friction, chafing, and perspiration buildup and is available in both black and white. For a sock that is more like a dress sock, the Therafirm SmartKnit Coolmax Seamless Black Diabetic Crew Socks is for you. Being seamless, it prevents irritations and ulcerations while wicking moisture away from your skin. The options for your feet are seemingly endless but require diligence and compliance in order to avoid any potential complications, so be diligent!!
Disclaimer: All content found on our website, including images, videos, infographics and text were created solely for informational purposes. Our content should never be used for the purpose of diagnosis or treatment of any medical conditions. Content shared on our websites is not meant to be used as a substitute for advice from a certified medical professional. Reliance on the information provided on our website as a basis for patient treatment is solely at your own risk. We urge all our customers to always consult a physician or a certified medical professional before trying or using a new medical product.