Top 5 Best Lotions for Diabetic Dry Skin in 2023

Dry skin can be a problem for anyone, especially in the cold winter months. Those with diabetes can experience more of a struggle. The skin is our first line of defense against infection. It works as a barrier, preventing microorganisms from invading the body. Diabetics are at a higher risk for infection and dry skin caused by decreased blood flow and can easily transition to an infection that is difficult to heal. Keeping the diabetic dry skin moist will help reduce the risk of breakdown. In this article, you can explore our best lotions for diabetic dry skin that can alleviate dryness and prevent complications like skin infections. 
First, let us discuss the ingredients found in diabetic lotions. Each lotion may have some or all of these ingredients.
Ingredients of Diabetic Dry Skin Lotion
1. Allantoin
Allantoin is a chemical found in the comfrey shrub. Also found in sugar beets, chamomile, and wheat sprouts. Its benefits include:
Wound healing properties. It stimulates the cells that make collagen.
Anti-aging benefits. It improves skin texture and reduces the appearance of fine lines. Because it facilitates collagen production, skin looks more youthful.
Hydration. Dry skin is flat and flaky. Allantoin helps hold moisture in the cells, causing a "plumping" effect. It prevents water loss in the trans-epidermal layer of the skin.
Promotes exfoliation (removal of dead skin cells).
Helps manage eczema by moisturizing and exfoliating. It also helps reduce itching.
2. Dimethicone
Dimethicone is a silicone element found in many skin barrier creams and medicated ointments. Silica is a natural compound found in sand, sandstone, granite, and quartz. Benefits include:
A barrier that holds moisture in, preventing moisture loss.
Improves skin texture, making it feel smooth and velvety.
Provides protection from irritants or allergens.
3. Arnica
Arnica, a small yellow flower, offers organic skincare properties. The benefits include:
Increase blood flow to improve healing
Increase white blood cell activity to fight infection
Relieves inflammation
Soothes itching and redness
4. Urea
Urea is a natural compound found in healthy skin.
Draws moisture into the skin
Promotes new cell growth
Reduces itching
Decreases the thickness of the skin
Improves scaliness
5. Ceramide
Ceramide is a fatty acid found in the outer layers of the skin
Protects skin
Prevents dryness by maintaining moisture
Locks in moisture
Improves the health of skin cells
How to Treat Diabetic Dry Skin?

 
You can take a few steps to treat dry diabetic skin and avoid skin infections.
Use fragrance-free skin care products
Use moisturizing soaps (Dove is a good choice)
Keep blood sugar under control
Avoid hot showers
Avoid frequent bathing as this dries out the skin
Bathe less during the winter months
No bubble baths
Do not scrub the skin
Pat the skin dry rather than rub
Apply moisturizer to damp skin
Use a humidifier in winter months
The extremities of diabetics are the first to show signs of dryness. Decreased blood circulation caused dryness. The feet and lower legs can become dry and cracked; these breaks can allow microorganisms to invade, causing skin infections. The skin on the feet can become thick. It is vital for diabetics to check their feet daily and keep them moisturized.
Check for breaks and cracks, minor cuts, and signs of infection. Treat skin breaks right away, but only apply antibiotic diabetic lotion for dry skin if ordered by your doctor. NEVER apply moisturizer between the toes. This can allow the fungus to grow. If dryness of the skin does not respond to moisturizing twice a day, consider seeing a dermatologist.
5 Best Lotions for Diabetic Dry Skin
3M Cavilon Extra is the best lotion for diabetics. It has a pH-balanced, lipid-rich formula that lasts 24 hours and softens and relieves rough, cracked, or scaly skin on the feet and legs. 3M Cavilon keeps the diabetic dry skin moisturized when applied liberally. It soothes irritated skin and treats diabetes foot rash.
Benefits of 3M Cavilon Extra Dry Diabetic Foot Cream
3M Cavilon diabetic lotion is soft on dry, cracked skin
Hypoallergenic and protects skin from rashes and irritation
The latex-free formula is silky and non-greasy for oil-free skin
Rubs in easily and vanishes into the skin
Offers 24-hour moisturization and soothes irritated skin
Lantiseptic Therapeutic Cream is a soft diabetic moisturizer cream for protecting the skin and promoting the healing of skin injuries. Apart from diabetes skincare, Lantiseptic cream is also used extensively as a first-aid antiseptic ointment. This diabetic lotion has superior moisturizing qualities, making it a highly effective lotion for severely dry skin. It is proven to be efficient in treating dry, cracked, reddened skin on hands and feet, fissures on feet, and perineal skin care.
Benefits of Lantiseptic Diabetic Foot Cream
Contains a high level of purified and natural lanolin that prevents foot calluses from becoming hard and brittle
Maintains skin integrity and promotes proper moisture balance
Improves and enhances the wound-healing process
Effective on skin prone to shearing or tearing
The PediFix Deep Healing Diabetic Foot Cream is a specifically formulated moisturizer for diabetic dry skin. It hydrates the entire body when applied liberally on dry or cracked skin. The vitamin A and D present in this diabetic skin relief lotion helps soothe and hydrate and keeps the skin moisturized throughout the day. It also contains Vitamin E to enhance skin integrity and the immune system and diminish the chances of moisture loss.
Benefits of PediFix Diabetic Foot Cream
Softens feet after just one application
The non-greasy formula keeps your skin oil-free
Hypoallergenic and soft on the skin
The thick formula moisturizes and softens calluses and dry, rough skin
The ultimate foot cream for diabetics penetrates deep to help heal fissures
Salk Borage Diabetes Cream provides fast, soothing relief to extremely dry textured skin. The Borage foot cream is considered one of the best lotion for diabetic feet since it helps the skin in getting adequate omega-6 fatty acids without much hassle. The Borage oil is used as a natural source of omega-6. It is the best lotion for diabetic legs and contains omega fatty acids, which promote the formation of healthy new cells.
Benefits of Borage Foot Cream for Diabetics
Salk lotion for diabetics is safe for latex-allergic people
This diabetic cream prevents future dryness
Salk lotion for diabetes relieves dry and cracked skin
Keeps the skin supple, soft, and healthy
One of the best lotions for dry feet and legs
Gold Bond Ultimate Lotion is designed especially for diabetic dry skin. It is the best diabetic lotion that offers 24 hours hydration and has proven that 9 out of 10 diabetics had skin improvement in 1 hour. Gold Bond Ultimate contains aloe and 3 vitamins for effective hydration.
Benefits of Gold Bond Ultimate Lotion
Fragrance and dye-free
Tested by dermatologists and is hypoallergenic
13 ounces pump bottle for easy use
Non-greasy fast absorbing diabetic lotion
What is the difference between Diabetic Lotion and Regular Lotion?
| | |
| --- | --- |
| Diabetic Lotion | Regular Lotion |
| Typically fragrance-free | May contain added fragrances |
| Enhanced moisturizing properties | Standard moisturizing properties |
| Ideal for diabetic, dry, or sensitive skin | Suitable for anyone with dry skin |
| Hypoallergenic to minimize allergic reactions | May or may not be hypoallergenic |
| May contain ingredients for skin nourishment and repair | Focuses on general moisturization |
| Some formulations have enhanced absorption into the skin | Standard absorption properties |
Where can I buy the Best Lotion for Diabetic Dry Skin?
Health Products for You has been online since 2002 to cater to its customers' medical supplies needs. HPFY is a customer-centric health supplies store that offers a wide range of diabetes supplies, including lotions for diabetic dry skin and more from leading names in the industry. Place your order with us today and live a life of dignity, good health, and wellness.
Author Profile: Christine Kijek, Registered Colorectal Nurse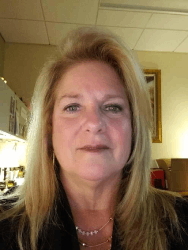 Christine Kijek is a colorectal nurse at Danbury Hospital in Danbury, CT. She has a wealth of knowledge in this field as well as personal experience. HPFY is thrilled that she has been an active participant in the Ostomy Support Group. She has experience working as a coordinator for cancer patients, post-operative care, and home health care for disabled children and adults. And guess what! Christine is also the recipient of the Nurse Exemplar Award. Christine lives in Bethel, CT with her husband Ed. Her children are married and live nearby. She has 4 grandchildren and is known as GiGi. Christine enjoys riding motorcycles and spends many hours gardening. She can often be found onboard a Carnival Cruise ship lounging by the pool.
Related Articles
Disclaimer: All content found on our website, including images, videos, infographics and text were created solely for informational purposes. Our content should never be used for the purpose of diagnosis or treatment of any medical conditions. Content shared on our websites is not meant to be used as a substitute for advice from a certified medical professional. Reliance on the information provided on our website as a basis for patient treatment is solely at your own risk. We urge all our customers to always consult a physician or a certified medical professional before trying or using a new medical product.