Cold-Weather Skincare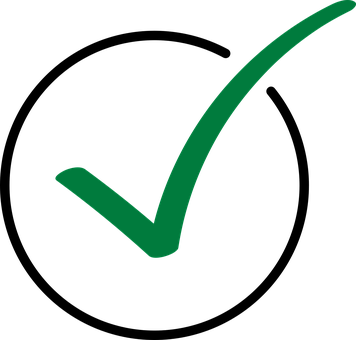 Reviewed by Christine Kijek, Registered Colorectal Nurse, on December 12, 2022
It's that time of year when old man winter bears down on us and makes us shiver in our boots and crave a nice cup of hot chocolate. Along with cold temperatures, winter brings lower humidity and biting winds that can wreak havoc on our body's largest organ. Our skin is especially susceptible to cold dry winter weather and can make us miserable and uncomfortable. One way to deal with this malady is to complain about it but that's not really constructive, is it? Knowing how to minimize the effects of cold weather on your skin can expedite relief until we see a return of warm weather.
Beating Mother Nature
Everyone says you can't beat Mother Nature, but that doesn't mean you can't minimize the effects on you. There are a few tips you can follow that can minimize winter's cold dry effects on your skin. Our skin can be affected by the lack of humidity in the air as a result of heat in our homes as well as low humidity in the air outdoors. This can lead to dry flaky skin that itches and can even crack or split. How do we combat this? Webmd.com offers these tips:
Take Shorter Cooler Showers: Warm hot showers may feel good but they dehydrate the skin by removing the skin's natural oils. When finished you should pat dry your skin, not rub it.
Mild Soaps: Unscented or lightly scented soaps are better than your antibacterial or deodorant soap since the latter strip more of your skin's natural oils.
Moisturize: This is a great way to prevent dry, chapped skin. Even if your skin is oily, it is a good idea to moisturize after your shower or bath.
Shaving Care: Our skin can become irritated when we shave, especially when it is dry and chapped. Make sure you use a lubricant (shaving cream), change your blade frequently, and shave in the direction your hair is growing.
Sunscreen: Since 80% of the sun's UV rays can penetrate clouds, snow, and fog you should still apply sunscreen during the winter. This can prevent over time wrinkles, molds, and skin cancers.
Lip Care: Our lips don't have oil glands so they can dry out easily and become chapped. The American Academy of Dermatology suggests you don't lick your lips, cover them up, increase moisture, and use lip balm.
These steps should keep your skin happy and healthy through the dry months of winter until we can enjoy spring's moist warm-up.
Humidity Is Our Friend
One of the biggest reasons winter wreaks havoc on our skin is the lack of humidity in the air around us. By increasing the amount of humidity in our homes, we can help our skin absorb this moisture and help prevent dry itchy skin. The Honeywell Quick Stream Warm Moisture Humidifier provides 95% bacteria-free comforting moisture up to three times faster than some humidifiers. They can handle a room up to 1050 ft.². Many units kill germs before the water is turned into humidity in our air. The Kaz Vicks Ultrasonic Cool Mist Humidifier quietly produces an ultra-fine visible mist, helping to return essential moisture to dry air for better breathing and comfortable sleep. Not only can these humidifiers add moisture to the air, but they can add a little ambiance to your home. The Tribest Humio Ultrasonic Cool Mist Humidifier and Night Lamp With Aroma Oil Compartment add moisture to dry, heated air while adding soft lighting to dark rooms. Its soothing light effects change from red, blue, and green while using less power than a light bulb. Feel free to bring summer's moist air into your home during winter!!
Moisturize Yourself!!
By using a skin moisturizer, you can replace some of the natural oils that your skin can be stripped of during winter. Using a moisturizer such as the Coloplast Sween 24 Superior Moisturizing Skin Protectant Cream can help prevent and temporarily protect dry chapped skin and lips. It is fragrance-free and is easily absorbed into the skin and can eliminate the need for multiple applications. Daily moisturizing regimens can use the Gold Bond Ultimate Rough and Bumpy Skin Daily Therapy Cream. It has a proven 2-in-1 formula that has eight extensive moisturizers to make your skin become softer and smoother. For areas of your body that might have bony prominences, the Medline Soothe and Cool Skin Cream offer natural aloe and vitamin E to help your skin when the everyday lotion is not enough. It is available in both scented and unscented tubes and does not leave a greasy residue. Very dry, rough skin can benefit from Eucerin Intensive Repair Dry Skin Lotion and its dermatologist-recommended patented formula of buffered alpha hydroxy and special moisturizing ingredients. It gently exfoliates while intensively moisturizing your skin to protect you from winter's destructive effects. 
Don't Forget Your Lips!!
Sometimes we forget that our lips can get dried out just as our skin can. We've all had chapped lips at one time or another. Keep Vaseline Lip Therapy Advanced Lip Balm. keeps lips soft and smooth with a moisturizing, protective lip balm. It is effective for hours and prevents the need for reapplication. Make dry, chapped lips a problem of the past with a reliable lip balm, a petroleum jelly-based formula.
Using a lip balm that is made of all-natural oils, such as the Medline Remedy Phytoplex Lip Balm, will leave lips feeling less greasy. It has flavor crystals that release citrus flavor and cool menthol lactate to soothe and refresh your lips. Another way to protect your lips from the effects of wind and cold weather is Hawaiian Tropic Tropical Lip Balm With SPF 45+. It has three long-lasting protectants that seal in moisture and prevent the drying of lip tissue.
Be defiant… you can beat Mother Nature! Take steps to protect your skin and you can enjoy the winter wonderland outside your home.
Related Articles
Disclaimer: All content found on our website, including images, videos, infographics and text were created solely for informational purposes. Our content should never be used for the purpose of diagnosis or treatment of any medical conditions. Content shared on our websites is not meant to be used as a substitute for advice from a certified medical professional. Reliance on the information provided on our website as a basis for patient treatment is solely at your own risk. We urge all our customers to always consult a physician or a certified medical professional before trying or using a new medical product.