Use Your Maternity FSA Dollars Before They Expire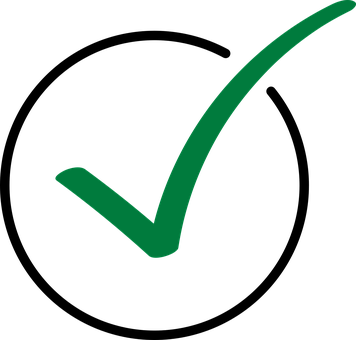 Reviewed by Christine Kijek, Registered Colorectal Nurse, on December 12, 2022
A mother's job is never done, but unfortunately, your pretax FSA dollars do expire at the end of each year.  
Finding maternity products that are FSA-eligible before your FSA dollars expire can be a challenge. Health Products For You offers maternity products that are FSA-eligible and may meet your needs.   
Maternity Products for Mommy Maximizing your pretax FSA dollars means understanding your needs as your pregnancy progresses. Your OB/GYN can give you guidance into what you may require to have for the next nine months to go smoothly. Maximizing your FSA contributions means using them before they expire before the end of the year. For expecting mothers this means thinking a little ahead to maximize the current year's FSA pretax contributions.   
Eight maternity products that are FSA-eligible include:   
This prenatal vitamin supplement is made from sustainable/biosafety ingredients and is free from synthetic colors, flavors, and preservatives in a great tasting gummy. Each serving includes omega-3, vitamin D & B12, and no peanuts or dairy.   
This nursing bra is wire and hook-free and makes nursing as effortlessly as possible and has a comfortable, wireless fit. The gorgeous lace design simply pulls on and is ready to go.   
The air-permeable microfiber fabric of this baby belt helps with the prevention of back pain during pregnancy. The integrated flexible stretch zones make sitting easier as the belt adapts to movements while providing maximum support for the belly and the back. This effectively helps to prevent waist, back, and pelvis pain.   
This breast pump features an independent vacuum and cycle adjustment with a total of 64 settings. The "vacuum seal technology" creates a closed system that is designed to have no milk in the tubes/pump, while the three sizes of breast shells give every mother the right size for her nipple. This pump creates an efficient/comfortable pumping experience and can be used on a battery or AC adapter.   
Soft and comfortable, these nursing pads are superabsorbent while an adhesive strip prevents slippage. The contoured shape provides an excellent fit and is latex free while wicking moisture away from the skin.   
Made from all-natural ingredients, this cream soothes tender and sore nipples for breastfeeding moms. It is made from 100% lanolin and free from artificial preservatives/additives. The ingredients mean it is safe for mom and baby and it doesn't require removal before breastfeeding since it is hypoallergenic and taste-free.   
These BPA-free storage bags have heat-sealed seams to prevent tearing, splitting, or cracking and allows for the refrigerating/freezing of breast milk. This makes storing, transporting, or heating breast milk convenient and hygienic. This can also allow mom to get some well-deserved rest and let dad or someone else feed the baby!!   
Ideal for moms who have inverted/flat nipples to allow babies to latch on to ease engorgement naturally. This gently draws out flat/Inverted nipples in a noninvasive manner so that babies can latch on easier. Easy to use and clean, this nipple evertor is BPA and BPS-free and comes with two flange sizes to ensure a proper fit.   
You contribute regularly to your Flexible Spending Account or FSA and you deserve to reap the benefits of it. Simply identify the maternity products that may benefit you the most and be sure to use your pre-tax FSA dollars to get the most out of this account.
Disclaimer: All content found on our website, including images, videos, infographics, and text were created solely for informational purposes. Our reviewed content should never be used for the purpose of diagnosis or treatment of any medical conditions. Content shared on our websites is not meant to be used as a substitute for advice from a certified medical professional. Reliance on the information provided on our website as a basis for patient treatment is solely at your own risk. We urge all our customers to always consult a physician or a certified medical professional before trying or using a new medical product.