10 Best Accessories For Wheelchairs

Wheelchairs are amazing mobility aids that provide freedom and a better quality of life. As beneficial as they are, spending time in a wheelchair can be challenging. However, that's where accessories for wheelchairs come to the rescue! If you're looking for a thoughtful gift for a loved one in your life with mobility issues, take a look at these accessories for wheelchairs. 
10 Best Accessories for Wheelchairs 
Don't let cold weather stop you from outdoor activities! This poncho will be one of your favorite mobility accessories. Made of a machine-washable, water-resistant fabric, it is soft, durable and dryer-safe! The hood has an adjustable drawstring and a zippered front, making it easy to put on and take off. It is designed to be short in the back and long in the front, so it features a back slit for comfortable sitting. You'll be warm and comfy wherever you go.     
CareActive Winter Poncho Features and Benefits 
Waterproof  
Zipper closure  
One size fits most  
Sherpa lining makes it cozy and warm  
Perfect accessory for wheelchairs and scooters  
Elevate and stabilize an injured arm and prevent further injury. This support reduces pain, speeds up healing time, and can be used on either arm. This item can be sterilized in an autoclave if desired. Product dimensions are 20" L x 5" W x 5-1/2" H.   
Sammons Preston Arm Support Features and Benefits
Latex-free  
Made of comfy foam  
Reduces pain and swelling  
Elevates and secures either left or right arm  
One of the most appreciated wheelchair attachments for anyone who spends a good amount of time sitting, this pad cover relieves pressure from arms and elbows when seated. They can be used on wheelchairs, scooters, desk chairs, etc., and are constructed with durable synthetic sheepskin material. Available in 3 sizes: Small: 10" to 11", Medium: 13" to 14", and Large: 14" to 15".   
Armrest Pads Features and Benefits
Machine-washable and dryable  
Easily cut to customize length and size  
Fastens easily to wheelchair armrests with hook and loop fasteners  
This is one of those accessories for wheelchairs that many people don't think about until something happens. This non-slip padding ensures safety, providing a slip-resistant surface and preventing falling from a wheelchair. It fits most wheelchairs and can be placed on the floor next to a bed to ensure complete safety.   
Deroyal Medigrip Non-Slipping Pad Features and Benefits
Cut to size  
Non-Sterile  
Offers firm support and alignment  
Reach wheelchair brakes easily without bending. These brake extensions are great for those with hand weakness and limited mobility.  
Brake Lock Extensions Features and Benefits
Latex-free  
Sold as a set of 2  
No tools required  
Easily locks brakes   
Rubber grip handle  
Made of durable steel  
Fits most standard wheelchairs  
Cord attachment keeps extensions secure  
Adds 9 inches to existing wheelchair brakes   
Made of a chrome plated steel and 5/8" round tubing  
This easy-to-clean mobility accessory makes a stable seating surface. It is made of a waterproof, closed-cell polyethylene foam which evenly distributes weight. Product dimensions are 24" wide x 18" deep x 1 1/2" thick  
Wheelchair Seat Insert Features and Benefits
Lightweight  
Convex bottom and flat top for comfort  
Distributes weight evenly to create a stable surface  
Stop struggling with outerwear and gear! This easy-to-wear poncho is easier to use than an umbrella and keeps the wearer dry and warm. Designed to be easy to put on and just as easy to remove, the short-back, longer-front gives freedom of movement. The hood is completely lined and closes with an easy zipper closure.    
Wheelchair Rain Poncho Features and Benefits 
Durable  
Convenient  
Waterproof  
Easy-on, easy-off  
Super-soft poly-cotton    
Ultra-durable Supplex shell  
Covers the head without limiting vision  
Relieve pressure from sitting by providing a flat seated surface. Made of durable half-inch thick plywood, rounded corners, and a smooth finish, this wheelchair accessory eliminates the hammock-like seating of a traditional wheelchair. Made in the USA!    
SafetySure Wooden Wheelchair Board Features and Benefits
Strong and durable  
Weight capacity 500 lbs  
Provides flat sitting surface   
Assists in weight distribution  
Take a beverage with you on the go. This versatile drink holder can carry all types of bottles, cans, mugs, and cups. Great for wheelchairs, scooters, bikes, strollers, and other mobility devices. Attaches easily to round or square rod-shaped tubes.   
Multi-Mount Drink Holder Features and Benefits
Latex-free   
Constructed with durable plastic 
Holds bottles, cans, mugs, or cups   
Installs easily with just a screwdriver  
Durable brackets holds heavy drinks securely at various angles   
Dimensions without insert: 4 3/4" x 3 1/2" and with insert: 6" x 3"  
Holding cups or mugs is not a problem with this cup holder! It is designed with side cutouts to secure any cup, can, mug, or bottle. Attaches securely to a wheelchair armrest with hook and loop straps.    
Slide-On Wheelchair Cup Holder Features and Benefits
Holds heavy drinks with ease  
Secures with hook and loop straps  
Attaches easily to most wheelchair and scooter armrests  
Accommodates cups, cans, mugs and bottles with or without handles  
HPFY carries the top ten wheelchair accessories on our website. We also offer many other options and health and wellness products. Talk to your healthcare professional or an occupational therapist for more information and advice about any specific needs and concerns you may have. 
Disclaimer: All content found on our website, including images, videos, infographics, and text were created solely for informational purposes. Our reviewed content should never be used for the purpose of diagnosis or treatment of any medical conditions. Content shared on our websites is not meant to be used as a substitute for advice from a certified medical professional. Reliance on the information provided on our website as a basis for patient treatment is solely at your own risk. We urge all our customers to always consult a physician or a certified medical professional before trying or using a new medical product.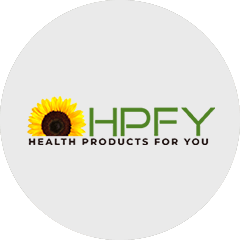 HPFY Staff Writer
HPFY Staff Writers are product experts with years of experience in medical supplies and equipment retail. They specialize in understanding the typical usage of our products, the differentiation between brands and have insights on product popularity and features. Each article ...
Trending Articles
Enteral Feeding: The What, When, and How
When traditional oral intake is not feasible, enteral feeding comes into play. It supports nutritional needs of individuals recovering from an injury or surgery. Dive into this informative article and learn what, when, why, and how of enteral feeding and ensure optimal patient care.
Using the Carpal Solution Carpal Tunnel Wrist Support
Looking for a non-invasive option to manage carpal tunnel symptoms? Experience relief from constant tingling and pain with this Carpal Solution Wrist Support. Read this article to know about the unique features and benefits of this wrist support brace designed to deal with CTS and find why it is one of the most reliable wrist braces available on the market.
Top 5 Best Reviewed Nebulizers of 2023
Need an effective and affordable nebulizer? Look no further, in this article we offer 5 of our best reviewed nebulizers that are loved by our customers. Click to read more and find the perfect nebulizer for all your respiratory needs.
10 Best Overnight Adult Diapers
Worried about nighttime leaks? Say goodbye to leakage with our ten best overnight adult diapers and wake up refreshed and dry.
Five Best Cervical Traction Devices of 2023
Neck pain can wreak havoc on your otherwise healthy life. Traction device improves your cervical health and overall well-being. Read more to find our best cervical traction devices designed to curb the stiffness and discomfort of cervical muscles.