What Is A Pulse Oximeter and How Does It Work?
I often refer to the "healthcare toolbox". This consists of items that are meant to enhance a patient's ability to self-monitor their disease progression, address any changes in status, and get intervention before an exacerbation.  A pulse oximeter is one of those items that should be in any healthcare toolbox, especially if the person suffers from any pulmonary disease(s) such as emphysema, asthma, chronic bronchitis, lung cancer, cystic fibrosis, pulmonary fibrosis, heart disease, or shortness-of-breath secondary to any disease state.
What is a Pulse Oximeter?
A pulse oximeter (aka: pulse ox) is a small fingertip or hand-held device that reads out oxygen saturation, i.e., how much oxygen is carried by the hemoglobin in the blood. To do so, the device uses light that passes through the nailbed or skin and measures the amount of oxygen that is in the bloodstream by the changes in light absorption from oxygenated and non-oxygenated blood. This reading is expressed as a percentage.  Normal oxygen blood levels measured by pulse oximetry should be read in the 95-100% range. Persistent ranges from 89-94% are concerning, readings below 89% need to be reported. Persistent readings below 89% affect the brain and other organs.
Pulse Oximeter Readings Chart
How Pulse Oximeter Works?
Most pulse oximeters are used on the fingertip. You will see them in hospitals, doctor's offices, and clinics. They are a quick way to get a reading on the patient's oxygen level. Pulse oximeters are quite accurate and give the user a sense of how oxygen levels are on a daily basis and with and without activity. It is important that this tool is used as a "trending" device.  If oxygen levels are measured routinely and are declining, it is a good idea to get your healthcare provider involved.
Pulse oximeters are inexpensive, do not require a prescription, are non-invasive and there is no side effect or pain in using one.  They come in both adult and pediatric styles. 
Pulse oximeters that we carry in the fingertip style  McKesson, Drive, Mabis, Vive, Sammons, Carex, BodyMedia.  They are generally under $50, an excellent tool for that price. Most take AAA batteries, some are Bluetooth adaptable. The more expensive pulse oximeters are the hand-held style and are used mostly in hospitals and sleep laboratories. Some have memory and can be downloaded with a special program to give an all-night reading to help detect sleep apnea or "hypoxemia", which is low oxygen readings below acceptable levels. These pulse oximeters range in cost from $500 to $800 and include the McKesson, Covidien, and Covidien Nellcor devices. This level of sophistication may be more than a household's requirement.
What can cause inaccurate Pulse Oximeter Readings?
There are some things that can affect a pulse ox reading. These include nail polish on the fingernail, poor circulation to the fingers or toes, movement, and a depleted battery in the device.  Most of these issues are easy to overcome, such as by removing nail polish or changing batteries, but if poor circulation seems to be an issue, try vigorous rubbing of the finger or toe to get some blood circulating there. With excessive movement, it may help to set the hand down on the tabletop or to hold the patient's hand gently in yours to steady it.
In today's world of Covid-19 and other new strains of flu, increases in pollens and molds,  and poor-quality air, a pulse oximeter is perhaps as important for a household as a thermometer.  Many doctors consider pulse oximetry to be another vital sign that is checked on each visit. Moreover, pulse oximeters are FSA-eligible items. With both winter and the deadline to spend your FSA dollars fast approaching, now is the perfect time to add a pulse ox to your healthcare toolbox. 
Author Profile: Laura Castricone, Respiratory Therapist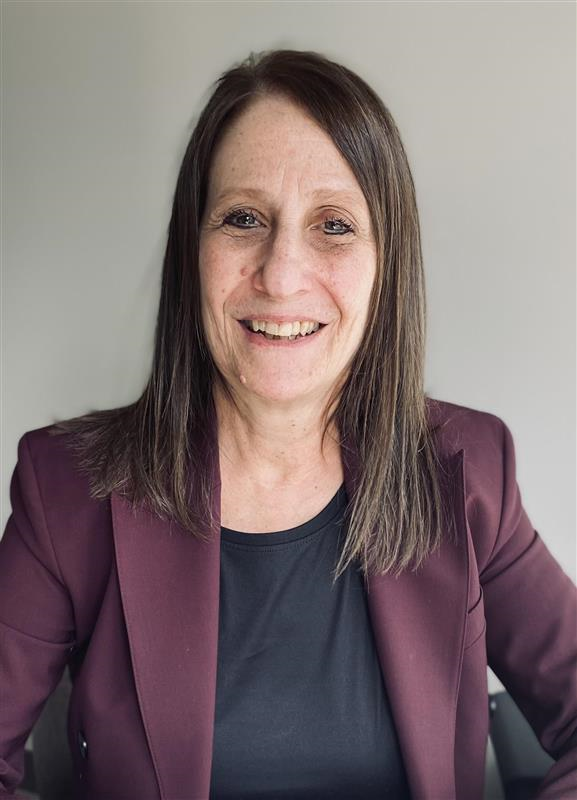 My name is Laura Castricone and I am a Certified Respiratory Therapist. I have been practicing in the state of Connecticut since 1992. I have worked in several aspects of respiratory care including sleep medicine, critical care, rehab, and home care. I earned my respiratory certification at Quinnipiac University in Hamden, CT. Prior to becoming an RT, I attended the University of Connecticut pursuing a degree in English but left Uconn in my junior year to work with my father in the restaurant business. I stayed with him for over a dozen years. An education, by the way, that can never be bought! Once I married and had children, the restaurant business no longer fit my lifestyle. When my children were one and two years old, I decided to go back to school and that is where my career in respiratory care began. This career has been very rewarding and I have been blessed to meet some extraordinary people along the way. I grew up in Waterbury, CT, and now live in Litchfield County, CT with my husband and our crazy Jack Russell terrier, Hendrix. My hobbies include antiquing, gardening, writing plays, and painting miniature paintings.
Related Articles
Disclaimer: All content found on our website, including images, videos, infographics and text were created solely for informational purposes. Our content should never be used for the purpose of diagnosis or treatment of any medical conditions. Content shared on our websites is not meant to be used as a substitute for advice from a certified medical professional. Reliance on the information provided on our website as a basis for patient treatment is solely at your own risk. We urge all our customers to always consult a physician or a certified medical professional before trying or using a new medical product.