Oxygen Refill Systems - All You Need to Know

Benefits     |     When to use?     |     Where to use?     |     Best-Selling     |     How to Refill?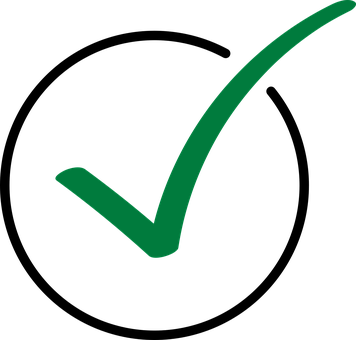 Reviewed by Laura Castricone, Respiratory Therapist on March 22, 2022
Homefill oxygen devices or oxygen transfill systems are popularly known as Oxygen Refill Systems. They are portable oxygen refill devices that are used at home to fill empty oxygen tanks. By using oxygen concentrator technology, the concentrated oxygen is extracted from room air to oxygen refill machines. This gives the user an unlimited refill of oxygen. The concentrated air is then pressurized by the refill system to fill the oxygen cylinders. Patients get more liberty as now they don't have to depend on oxygen vendors for a refill.
Why use an Oxygen Refill System?
Greater freedom and independence for oxygen patients
Saves a lot of precious time
Saves money spent on pickups and deliveries
Gives the comfort of easy time scheduling
Independence from a third party
Assurance of oxygen availability at all times
When to use Home Oxygen Refill Systems?
An empty oxygen cylinder can be refilled at any time. It does not matter if the patient is away shopping or taking a nap. There are no restrictions on refilling the cylinder. Turn on the machine and attach the empty cylinder to refill the oxygen tank at home. After refilling, the portable oxygen tank can be used instantly or can be kept in as a reserve. Oxygen refilling also saves the space required for storing the number of reserve tanks. Always make sure to have back up tanks filled and ready to go in case of an emergency.
Where to use an Oxygen Refill Machine?
An oxygen refill system can be used at places that have a regular supply of 110-120-volt electricity. Oxygen refill units can be used anywhere that electricity is available. They are ideal for home, office and even hotel use
Examples of Oxygen Refill Systems
1. Invacare HomeFill Continuous Flow D Cylinder
Invacare HomeFill Continuous Flow D Cylinder fits the Invacare HomeFill Oxygen System and can provide an oxygen supply for active HomeFill System users. Oxygen duration can vary depending on the users' oxygen needs.Typically, a setting of two (2) liters per minute can provide approx. 3.5 hours of oxygen use
Invacare HomeFill Continuous Flow D Cylinder
 
Precision Medical EasyPulse5+6 Oxygen Conserving Regulator has 6 continuous flow settings, to compliment the 1 thru 5 pulse settings. Even with the added continuous flow settings, it weighs in at a mere 9.9 oz and is only 4.75 inches long, making it still the smallest and lightest conserving regulator available. With the conserving ratio of up to 5.7 to 1, you enjoy the same great savings you have always enjoyed with the EasyPulse5.
3. Invacare HomeFill Oxygen Compressor
Invacare HomeFill Oxygen Compressor is used to supply pressurized oxygen to fill Invacare proprietary gas cylinders for ambulatory use The patient can be using the compressor while simultaneously filling their empty cylinders.
Invacare HomeFill Oxygen Compressor
 
4. Invacare HomeFill CGA870 Post Valve Cylinders 
The Invacare HomeFill CGA870 Post Valve Cylinders fits the Invacare HomeFill Oxygen System perfectly. These are specifically designed to facilitate the active users of the HomeFill System with a regular oxygen supply. They are manufactured to store supplemental oxygen for use with a CGA870 post valve compatible conserver or regulator. These Cylinders are used by patients who may have difficulty extracting oxygen from the air they breathe. Oxygen duration can vary depending on the oxygen needs of the user. 
It is a lightweight, aluminum, oxygen cylinder that has two parts to it, one is the Toggle Valve and another is Cylinder Fill Port. The user can fill the Invacare Homefill tanks by following these steps.
Before you try filling the cylinder please check the cylinder pressure, rotate the toggle valve clockwise to close it properly, and detach the regulator (conserver). Remove the post valve cover (situated on the cylinder) and the connector fillport covers (situated on the compressor). There is a ring-like structure on the compressor unit, push the ring down for a moment to reset the connector. Get hold of the cylinder assembly, and place the cylinder in the compressor cradle. Line up the cylinder fillport with the connector fillport. Now pull the ring up and push the cylinder assembly down, this way you can connect the cylinder fillport to the connector fillport. Switch ON the compressor power button, once the cylinder is full, press the switch off. Hold the cylinder assembly, with your other hand grasp the ring present on the connector fillport and push it down. After that, remove the cylinder assembly from the connector fillport by lifting it up, once the cylinder is disconnected release the ring. Then separate the cylinder from the cradle. Now place the fillport covers back in their places and install the CGA870 Post valve conserver. Finally, put the toggle valve back and rotate it anti-clockwise.
Invacare HomeFill CGA870 Post Valve Cylinders
 
How to refill Oxygen Tanks?
Place an oxygen refill machine on the top of an oxygen concentrator and connect them to each other. Plug them into an electrical socket and press the power button to turn them on.
Connect your oxygen tank or cylinder to the refill machine. Make sure that the oxygen conserver or regulator on the tank is turned off. If you are not using a conserver or regulator to fill the oxygen cylinder, verify that the cylinder valve is closed to ensure proper filling.
Remove any protective caps from the oxygen tank. When not in use, replace these protective caps to prevent dust buildup.
Gently pair the cylinder fill port of the refill machine with the cylinder. You will hear an audible click when the cylinder is secured to the oxygen compressor.
Press the fill button to begin filling your oxygen tank. The filling might take some time depending on the size of your cylinder.
You will be indicated when the tank is full. Most machines automatically shut off when the canister is full.
Turn off the power button and release the cylinder from the oxygen refill system.
Oxygen transfilling systems are an integral part of making a patient more independent, compliant and healthy.
Portable Oxygen Concentrator FAQ
1. How often should you refill your empty tanks?
As often as you need portability. It is advisable for a patient to always have at least one portable tank filled and ready to go.
2. Are Oxygen concentrators harmful?
Oxygen concentrators are not harmful unless used inappropriately. Oxygen is a drug and should only be administered, if necessary, under the supervision and order of a physician. An oxygen concentrator is a piece of electrical equipment and all precautions for appliances should be met.
What are some of the precautions that should be followed when oxygen is in use in the home?
No Smoking where oxygen is in use 
No open flames within 5 feet of oxygen source 
Do not store oxygen concentrator or cylinders in an enclosed space (i.e. closet or trunk of car) 
Keep extra cylinders on hand for use in a potential power outage 
Keep all liquids away from the system 
Keep oxygen system away from heat sources(ie: radiators or heat vents) 
Clean the concentrator and filling station filters weekly or when soiled. 
Never share your oxygen with someone else 
Follow your Md's prescription to maintain optimal health
Disclaimer: All content found on our website, including images, videos, infographics, and text were created solely for informational purposes. Our content should never be used for the purpose of diagnosis or treatment of any medical conditions. Content shared on our websites is not meant to be used as a substitute for advice from a certified medical professional. Reliance on the information provided on our website as a basis for patient treatment is solely at your own risk. We urge all our customers to always consult a physician or a certified medical professional before trying or using a new medical product.