THE MYTHS AND MISCONCEPTIONS ABOUT OXYGEN THERAPY

Busting Myths about Oxygen Therapy
Most of my 30 years as a respiratory therapist have been at homecare. Homecare is unique in that you are now in a patient's territory. You must respect not only their property but also their beliefs on medical treatments. No matter how ill, to accept treatment or not is still the patient's choice. And patients often do not know about treatments.
Common Misconceptions about Oxygen Therapy
Oxygen therapy is one of the most misunderstood home therapies. I have heard a lot of my patients express their concerns over its use. Here I will try to address some of the knowledge gaps as well as misconceptions and myths that have persisted for decades.
First is the very little-known fact that oxygen is a drug. Any amount of oxygen above the 20.9% level that is in our air needs a doctor's prescription. Oxygen administered to a patient as "supplemental oxygen" is designed to bring the patient's oxygen level up to the normal range.
In a hospital, rehab center, or doctor's office, the patient's provider will establish how much "supplemental oxygen" is needed to regulate oxygen levels in the bloodstream and whether a patient needs oxygen at rest, with exertion, or while sleeping. The patient must use it as prescribed to avoid exacerbation of symptoms and to stay alive and healthy.
I have had long conversations with many patients trying to explain "why" they need to use the oxygen as prescribed and how it is necessary to help the brain and heart function. Most are not aware that oxygen is regulated by the FDA and is considered a "drug", nor are they aware of what can happen to the body due to oxygen deprivation or over-utilization. A simple anatomy lesson and some education go a long way; and so does having a trusted provider to explain it.
So, because oxygen is a drug, it does matter if you stop treatment, change liter flows or use liberally. Any of these practices without MD permission can be deadly.
Second, the myth that oxygen will spontaneously combust or explode in the house. Oxygen does not have any properties that would allow it to explode like a bomb. However, it is true that oxygen is a hazardous material if used inappropriately, like near an open flame.
1. Oxygen is Flammable.
If you remember the " fire triangle", three basic things are needed to start a fire...fuel, oxygen, and a spark. Oxygen will not spontaneously combust, but it will accelerate a flame or existing fire. Oxygen systems used in the home must be stored correctly. They must not be near heat registers, never in a closed closet, car trunk, or small space, and if in aluminum tanks, must be lying down and tucked under a bed or dresser.
2. Oxygen is Addictive.
Another big myth associated with oxygen therapy is that oxygen is addictive, that once the patient starts, they will never be able to get off. This is simply not true. Oxygen may be classified as a "drug"; however, it has no addictive properties.
3. Shortness of Breath or Dyspnea is always relieved by Oxygen.
Why patients might feel this way is when they "experiment" - going off oxygen therapy or changing how and when they use it - it immediately has a negative effect on them. The shortness of breath returns. They have difficulty doing their daily life activities and their quality-of-life declines. And all this after the oxygen therapy had made them feel good for the first time in a long while! Besides, most patients who go onto oxygen therapy, especially later in life, are going to be on it long-term. So all of this is where that feeling of addiction and of never being able to go off it comes from.
4. Oxygen Concentrators are Big, Bulky, Heavy, and Inconvenient.
Finally, another major misconception is that once a patient goes onto oxygen therapy, they are now prisoners of their home. Nothing could be farther from the truth, especially in our technology-driven world today. Portable oxygen systems come in a variety of styles, flow capacities, weights, battery life profiles, etc. Most are FAA approved. Some are on wheels; some are designed like purses or small bags making it less obvious and easier to manage. Most are battery-operated and can be recharged via electricity or a PowerPoint in a vehicle. So a patient need not be confined indoors at all.
It amazes me that in today's information-saturated world, some patients are still so afraid of using oxygen in their homes. All it takes for them to dramatically improve their quality of life is to check out all the information that is out there, to know that oxygen is never prescribed unless it is needed.
No fear is greater than the fear of the unknown! It is up to all those involved in the healthcare continuum to educate patients so that they get the proper information about their therapies, understand their needs, and learn to embrace rather than fear them. 
Author Profile: Laura Castricone, Respiratory Therapist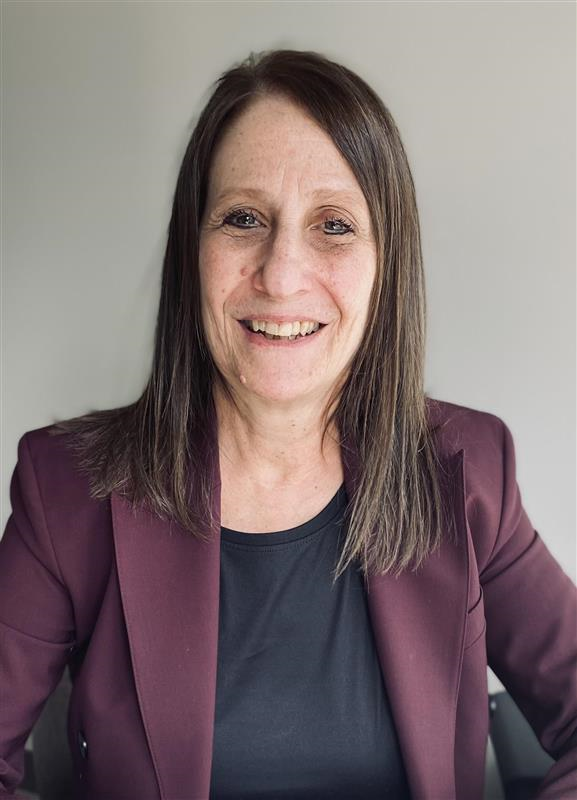 My name is Laura Castricone and I am a Certified Respiratory Therapist. I have been practicing in the state of Connecticut since 1992. I have worked in several aspects of respiratory care including sleep medicine, critical care, rehab, and home care. I earned my respiratory certification at Quinnipiac University in Hamden, CT. Prior to becoming an RT, I attended the University of Connecticut pursuing a degree in English but left Uconn in my junior year to work with my father in the restaurant business. I stayed with him for over a dozen years. An education, by the way, that can never be bought! Once I married and had children, the restaurant business no longer fit my lifestyle. When my children were one and two years old, I decided to go back to school and that is where my career in respiratory care began. This career has been very rewarding and I have been blessed to meet some extraordinary people along the way. I grew up in Waterbury, CT, and now live in Litchfield County, CT with my husband and our crazy Jack Russell terrier, Hendrix. My hobbies include antiquing, gardening, writing plays, and painting miniature paintings.
Disclaimer: All content found on our website, including images, videos, infographics, and text were created solely for informational purposes. Our content should never be used for the purpose of diagnosis or treatment of any medical conditions. Content shared on our websites is not meant to be used as a substitute for advice from a certified medical professional. Reliance on the information provided on our website as a basis for patient treatment is solely at your own risk. We urge all our customers to always consult a physician or a certified medical professional before trying or using a new medical product.