Male External Catheters – Condom Catheters Buying Guide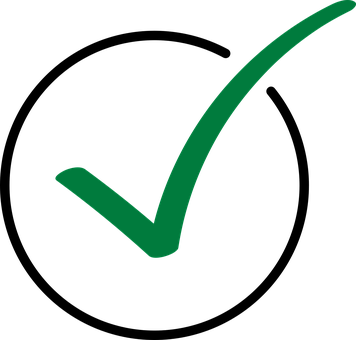 Reviewed by Christine Kijek, Registered Colorectal Nurse, on August 16, 2022
Male external catheter (MEC), also known as condom catheter or Texas catheter, is used to treat urine incontinence in men. It is a simple sheath that is worn on the penis, just like a condom. The end of the external urinary catheter is attached to a drainage tube which directs the flow of urine into a drainage bag. Many people prefer condom catheters over indwelling catheters because indwelling catheters require insertion through the urethra. External catheter for men is very simple and easy to use, as it is just required to be rolled on to the penis.
Types of Male External Catheters
There are different types of external male urinary catheters available. The main difference between them is based on the material, shape and adhesive type.
Types of External Male Catheters - Based on Material
Based on the type of material used, there are four types of male external catheters containing latex, silicone, poly vinyl chloride and polyurethane.
1. Latex Catheters
Latex is a very soft and flexible, natural product. External condom catheters made of latex are easy to roll on the penis because of their flexibility. Also, they feel very soft against the skin.
2. Silicone Catheters
Silicone is a translucent, breathable and bio-compatible material. For those who have latex allergies, silicone external urinary catheters can be a great alternative. They are skin-friendly and their translucency allows the users to inspect the skin for any irritation or skin problem.
3. Poly vinyl chloride (PVC) Catheters
Poly vinyl chloride is a synthetic plastic polymer with resistant material which can stand against urine and mechanical impact. PVC catheters for men may have bio-hazardous effects in long run.
4. Polyurethane (PU) Catheter
Just like PVC, polyurethane is also a synthetic material. PU male catheters are thinner and provide more comfort as compared to other materials. Many of the latex free external catheters for males are made from PU.
Types of External Catheters - Based on Shape
The male external catheters can be divided into one-piece or two-piece on the basis of shape of the catheters.
1. One-Piece External Catheters
One-piece male external catheters constitute of a single piece that is just required to be pulled on. There is no need to struggle with wearing two or more pieces.
2. Two-Piece External Catheters
Two-piece external urinary catheters consist of two parts. One part is worn on the penis and it remains there. The other part is a removable drainage tip that is connected to the drainage tube.
Types of External Catheters - Based on Adhesives
There are two types of external catheters based on the type of adhesive used, namely, non-adhesive external catheters and self-adhesive external catheters.
1. Non-Adhesive External Catheters
Non-adhesive male external catheters do not contain any adhesive. They are required to be affixed to the penis with the help of skin glue, single or double-sided adhesive strips or foam strips. Skin adhesives are applied before rolling on the catheter. Adhesive strips are encircled on the penis to attach the catheter. Reusable foam and elastic strips are used where there is frequent need to replace the catheter.
2. Self-Adhesive External Catheters
Self adhesive male external catheters have a sticky film on their inner surface which helps them in attaching to the penis. They are simply rolled up and pressed gently to fix in place.
Top Ten Male External Condom Catheters
Rochester UltraFlex Self Adhering Male External Catheter is made up of soft and breathable silicone. It is 100% latex-free and makes it safe for people with latex allergies or other skin irritations caused by latex. With UltraFlex the skin beneath remains healthy and greater patient comfort is ensured. Due to its clear design the skin under the sheath is clearly visible which aids in visual inspection without the need to remove the catheter. The adhesive used for contact is non-sensitizing and skin friendly for added confidence and increased wear times.
Features of Rochester UltraFlex Self-Adhering External Catheters
Kink-resistant design of Rochester External Catheter ensures continuous urine flow
Offers a built-in adhesive band in a length and placement found with traditional male external catheters
Clear sheath for easy visual inspection of skin
Ultraflex Self Adhering Male External Catheter offers security and peace of mind for many men
No risk of latex allergen-related complications
Improved patient comfort
Coloplast Freedom Cath Male External Condom Catheter is a self-adhering catheter designed to manage male incontinence. It is convenient to use and great for everyday use. Freedom Cath Catheter is designed with a wide watertight adhesive seal. It is a one-piece catheter made of soft, stretchable Latex to keep the user comfortable and secure while in use. There is no requirement for an adhesive tape to fix the catheter.
Features of Coloplast Freedom Male Condom Catheter
Self-adhering latex male external catheter
Easy to apply
Double-thick bulb and stem prevent kinking and twisting of the catheter
No straps that constrict
Conveen Male External Catheter is Coloplast's award-winning male external catheter for men with urinary incontinence. It is made from PSX silicone material that is breathable and stretchable, allowing for a snug fit. Conveen Optima features a double grip strip which makes it easy and secure to apply the catheter. It fits securely around the penis without causing any skin irritation. Each sheath can be worn for up to 24 hours The triple action anti-leak system provides the best possible security. A standard length suits most men whereas sport length is more suitable for retracted shaft.
Features of Coloplast Conveen Male External Catheter
One-piece silicone catheter
Soft, breathable and comfortable to wear
Balanced adhesive of Conveen catheter is skin-friendly and reliable
Double-grip strip provides smooth and easy roll-out for a secure fit
Coloplast Conveen Security Plus Self Sealing Male External Catheter features a push ring for secure connection to a leg bag. This catheter comes with an anti-kink bulb that prevents condom backflow. Conveen Security Plus Condom Catheter comes with a pull-tab that enables easy application. The integrated skin-friendly adhesive is gentle, yet stays in place. Security Plus is a single use catheter and may compromise its quality and effectiveness if reused.
Features of Coloplast Conveen Security Plus Catheter
Anti-kink bellows
Applicator grip
Roll-out strip
Latex Free
Standard Length
Freedom Clear Advantage Male External Catheter is made up of premium silicone material. It is designed specially to maximize wear time. The skin-friendly adhesive contains aloe that reduces irritability and is gentle to fragile skin. Freedom Clear Advantage Catheter also features a kink-resistant nozzle that ensures a free flow at all times.
Features of Freedom Clear Advantage External Catheter
Skin-friendly adhesive with aloe
Latex-Free
Self-adhering catheter
Kink-resistant nozzle for maximum security
Rusch Golden Drain One Piece Male External Condom Catheter is constructed of non-latex material for patient convenience. It features a supportive cup-shaped funnel bottom that prevents twisting. It comes with a 6" long and 1" wide foam strap. One of the finest condom catheters in the world, these male external condom catheters offer exceptional drainage at all times and are compatible with several drainage bags.
Features Rusch One Piece Male External Catheter
Sterile
Latex Free
Single-use
Individually packaged
Single-sided foam strap/tape
Coloplast Active-Cath Male External Catheter is a self-adhesive catheter with latex. It is designed especially for active men who want a catheter with extended wear time. A comfortable shortened latex sheath along with a wide, watertight seal helps in increasing the wear time of the catheter. The Reservoir bulb prevents backflow of urine. Active-Cath is easy to apply and easy to size. It comes in convenient color-coded packaging.
Features of Active-Cath Male Catheter
Self-adhering
Anti-kink bellows
Applicator grip
Roll-out strip
Adhesive liner for an individual fit
This Hollister Everyday Male External Catheter on a man is designed for those seeking confidence and comfort. It helps drain urine freely with double-row convolutions to resist kinking and twisting. Easy to apply, wear and remove, the catheter fits most leg and night drainage bags with a tapered tip that ensures a secure connection. It helps drain urine freely with its double-row convolutions and is designed to resist kinking and twisting. This condom catheter stays in place and is skin friendly adhesive helps maximize wear time and helps prevent accidental detachment.
Features of Hollister Everyday Male Catheter
Self-adhesive application
Medical Grade Acrylic
Latex
Self-adhering
Plastic collar
9. Medline Exo-Cath Male External Catheter
Medline Exo-Cath Male External Catheter is a flexible catheter made with natural rubber latex. It comes along with a double-sided foam-based adhesive tape to secure the catheter in place. The Medline External Catheter should only be kept in place for up to 24 hours. The Medline Exo-Cath is a flexible condom catheter.
Features of Medline External Male Catheter
It comes along with a double-sided foam-based adhesive tape
The tape is used to secure the catheter in place
Can only be used for as long as 24 hours
It is a latex-based urological product
Medline Exo-Cath Male External Catheter
Utraflex is an all silicone, self-adhering male external catheter that is 100% latex-free. The non-sensitizing adhesive provides a reliable bond to the skin for extra confidence and maximum wear time. UltraFlex offers a built-in adhesive band in a length and placement typical of traditional male external catheters. Its size and clear, breathable, silicone design work well for a wide range of patients.
Why Choose UltraFlex Self Adhering Catheter?
Made of silicone
Latex-free
Ease of application
Built-in adhesive band
Improved patient comfort
Clear, allows easy inspection of skin
Size Chart for External Catheter For Males
For appropriate male external catheter sizing, circumference of penis is required to be measured. In order to get the right size, penis is measured at the shaft where its diameter is the largest. The patient should sit on the edge of a bed or chair with a slight distance between the legs. In this position, the best measurement can be taken. There is no need to measure the length of the penis. Condom catheters usually fit most penis lengths, except for the case where it is retracted or small.
If there is some confusion between two sizes, select the smaller one for better fit and leakage protection. Material of male external catheters is flexible and will snugly fit around the penis. The larger of the two sizes can result in leakage.

How to use Male External Catheters?
Firstly, wash your hands with soap and water.
Take some soap and water, and wash the penis. Rinse it and let it dry out. Wait for around 15 to 20 minutes before application, so that the penis dries out completely.
Trim the hair present on penis and its base with scissors to prevent them from sticking to the adhesive. You can also use a paper towel with a hole in the center and slip it on the penis. This will keep hair away from the adhesive.
Ensure that no redness or irritation occurs on the penis.
Pull the foreskin back to its natural position, if you are uncircumcised.
You can use a skin protective wipe for increasing adherence and easy removal of catheter, but allow it to dry after applying.
Collect all the male catheter supplies.
Choose among the below given methods depending on the type of catheter, to adhere the catheter to the penis.
Once the catheter is placed over penis, choose a drainage bag for collecting urine.
Attach the tubing end to the condom catheter.
Single-Sided Adhesive Strip
Pace the male external catheter over penis, leaving about 1-1.5 inches of space between the catheter and the penis tip.
Gently unroll the catheter over the entire shaft of the penis.
From one side of the adhesive strip, remove the paper liner.
Wrap the tape with adhesive side down, in a spiral fashion starting from the penis head. Do not apply it too tight as it will restrict the blood circulation.
Double-Sided Adhesive Strip
From one side of the adhesive strip, remove the paper liner.
Wrap the tape on penis shaft with adhesive side down, beginning from just behind the penis head.
Then remove the paper liner from the other side of the strip and continue applying in the spiral fashion, overlapping the ends of the tape. Remember that applying too tightly will restrict the blood flow.
Put condom catheter over the penis head, leaving around 1 - 1.5 inches of space between the catheter and penis tip.
Unroll the catheter gently over the entire penis and press gently to get a secure fit.
Self-Adhesive Catheter
Gently stretch the penis and unroll the self-adhesive external catheter down its shaft.
Press the catheter to remove any air bubbles or creases. This will create a leak-proof seal.
No adhesive strip or skin glue is required to affix this catheter.
Removing the Men's Catheter
Take warm water and wet a washcloth in it. Apply it to the penis and keep it there for few minutes. This will release the adhesive.
Roll off the male external catheter to remove it. When it is rolled off, adhesive also comes off with it.
To remove any residue of adhesive remaining, wash the penis with soap and water. Avoid using adhesive removers that are harsh on skin because it can cause chapping or cracking of skin.
Finally, wash your hands with soap and water again to prevent contamination.
Disclaimer: All content found on our website, including images, videos, infographics and text were created solely for informational purposes. Our content should never be used for the purpose of diagnosis or treatment of any medical conditions. Content shared on our websites is not meant to be used as a substitute for advice from a certified medical professional. Reliance on the information provided on our website as a basis for patient treatment is solely at your own risk. We urge all our customers to always consult a physician or a certified medical professional before trying or using a new medical product.