External Catheters for Men: 5 Important Questions & Their Answers

When contemplating catheter selection, most men would choose a condom catheter for urinary incontinence. External catheter for men is easy to change at home and non-invasive (nothing inserted into the body). The external male catheter looks like a large condom and is worn over the penis using adhesive to keep it in place. A tube that is attached to the condom and to a bag that straps onto the leg and leads the urine away.
Sealants are sold that can be applied to the skin at the base of the penis near the pubic bone so that the adhesive stays in place for longer and with more security. But is it all that you need to know about external catheters for men?
Here are some frequently asked questions about urinary catheters and their answers. 
5 Important Questions About External Catheter for Men
1. How long can you keep a condom catheter on? 
Condom catheters need to be changed every 24 hours. The collection bags can be reused but need to be cleaned before reuse. Always ensure your hands are clean before applying the catheter to avoid infections, bacteria, and cross-contamination.  
2. How to apply an external catheter for men? 
When applying, unroll the condom, do not pull, and leave enough room at the tip of the penis once applied so that the condom does not rub. 
If it has adhesive, hold it against the skin for about 15 seconds to allow it to adhere.  
Place the sheath holder around the base of the penis but loose enough that you do not cut off blood flow.  
Attach the tubing to both the condom and the urine drainage bag, and then strap the collection bag to the leg below the knee for sufficient drainage. 
3. Who should not use a condom catheter? 
This is not an easy item to remove for patients with cognitive dysfunction, so it may not be indicated for those with dementia or Alzheimer's. According to an article by WebMD on condom catheters, people who have a neuropathic bladder condition or urine retention are more likely to be prescribed urethral catheter instead of a condom. 
4. What are the complications of external catheter?
External catheter for men is less likely to cause CAUTI and catheter-associated urinary tract infections, and they are more comfortable and available to be used at home by the patient. Male external catheters are easy to use and cause fewer movement restrictions than indwelling or intermittent catheters. And mostly, they are non-invasive. However, there are still some minor side effects involved. 
One of the biggest downside to these catheters can be leakage if the wrong size is used or if they fall off. Skin breakdown can be a side effect of urine leakage. Some customers can experience an allergic reaction to the latex material the condom catheters are made of. Removal of the condom catheter can be painful due to the adhesive.   
5. How do you know if something is wrong with a catheter?
There may be certain indications of something going wrong with an external catheter for men. You should always consider consulting your doctor if any of the following happens - 
if you notice blood in the urine
if the catheter keeps falling out
if you experience any symptoms of UTI
if your catheter gets blocked often
if you feel pain when inserting the catheter
These catheter problems demand immediate medical attention. 
Where can I find external catheters for men?
Since 2002, Health Products For You has been your partner in health and wellness. We are a customer-centric health and medical supplies e-commerce website that offers a wide range of urological and more, including external catheters for men from leading names in the industry. Explore our catalog today!
Click here to view the External Catheters Buying Guide
HPFY's Top Sellers
Related Articles
Author Profile: Laura Castricone, Respiratory Therapist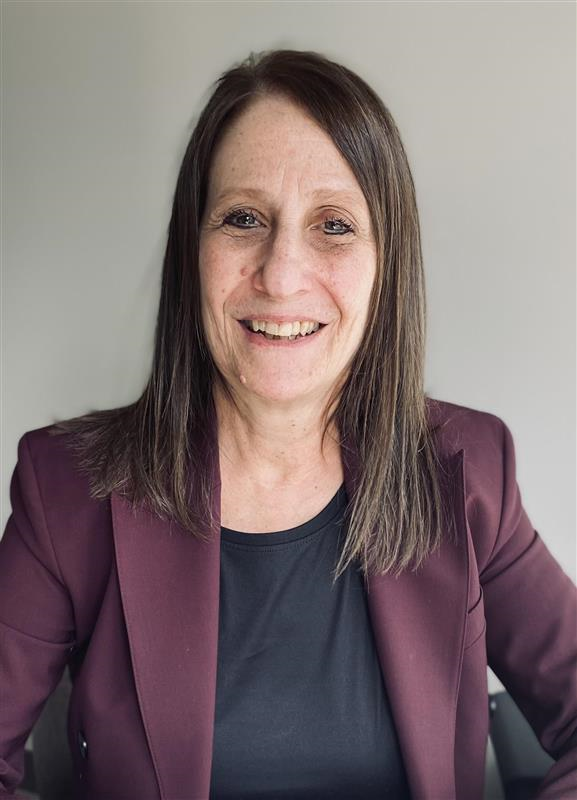 My name is Laura Castricone and I am a Certified Respiratory Therapist. I have been practicing in the state of Connecticut since 1992. I have worked in several aspects of respiratory care including sleep medicine, critical care, rehab, and home care. I earned my respiratory certification at Quinnipiac University in Hamden, CT. Prior to becoming an RT, I attended the University of Connecticut pursuing a degree in English but left Uconn in my junior year to work with my father in the restaurant business. I stayed with him for over a dozen years. An education, by the way, that can never be bought! Once I married and had children, the restaurant business no longer fit my lifestyle. When my children were one and two years old, I decided to go back to school and that is where my career in respiratory care began. This career has been very rewarding and I have been blessed to meet some extraordinary people along the way. I grew up in Waterbury, CT, and now live in Litchfield County, CT with my husband and our crazy Jack Russell terrier, Hendrix. My hobbies include antiquing, gardening, writing plays, and painting miniature paintings.
Disclaimer: All content found on our website, including images, videos, infographics and text were created solely for informational purposes. Our content should never be used for the purpose of diagnosis or treatment of any medical conditions. Content shared on our websites is not meant to be used as a substitute for advice from a certified medical professional. Reliance on the information provided on our website as a basis for patient treatment is solely at your own risk. We urge all our customers to always consult a physician or a certified medical professional before trying or using a new medical product.