Our skin or epidermis is the largest organ in our body. Unfortunately, it might be one of the last we think of when it comes to our health. There are many maladies that can lead to greater health problems if we do not take care of our skin. Seemingly innocuous cuts, bruises, and other abrasions can lead to infections and other issues in those with handicaps or the elderly. Having a game plan to maintain healthy skin is important to avoiding these pratfalls.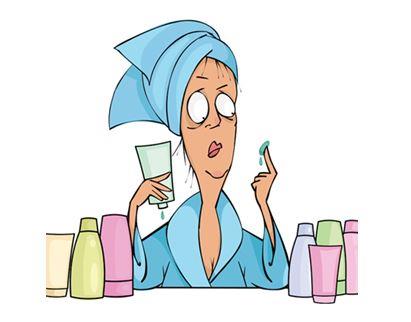 Know the Dangers
You don't need an extensive skincare routine in order to maintain healthy skin, but knowing how to avoid some common dangers can help you master the basics of skincare. For people in wheelchairs, suffering from diabetes, and our older population the everyday bumps and bruises can lead to pressure sores, infection, and slow healing skin abrasions. You can work with your doctor or dermatologist to combat any of these issues after they occur or you can be proactive and try to avoid any of these nasty problems before they arise.
Some Tips for Maintaining Healthy Skin
What can be done to avoid skin issues? Healthy skin can be achieved by following just a few simple guidelines that include:
Avoid the Sun: Our sun gives us light and warmth, but it also delivers UV rays that can be harmful to our skin. You should always wear sunscreen when outdoors as well as wearing protective clothing such as lightweight long-sleeved shirts or wide brimmed hats.
Don't Stress: This one might seem a little over simplistic. We all have to deal with stress in our daily lives, but managing it can have a positive effect on your skin. You can try yoga or other methods of relaxation such as aromatherapy to have a more serene environment.
Don't Procrastinate: If you develop an issue with your skin, don't lollygag around before seeing a professional. Your doctor or nurse can intervene during a skin crisis and prescribe an effective treatment program so things don't get worse. They can determine the right wound dressing for your particular skin issue.
Moisture: Our skin loves to be hydrated and dry skin can be itchy, which can lead to an infection if it becomes cracked or scratched too much. The use of a moisturizer can help hydrate our skin. Diabetes can exacerbate this problem. Any moisturizing program can include skin lotion or possibly bath oils to keep our skin moist and supple.
Our skin is our largest organ and must be cared for appropriately. Skin breakdowns can lead to pressure ulcers or other nasty health issues that can become serious. With just some forethought and common sense we can keep our skin healthy and our worries to a minimum.