Dealing with Winters Aches and Pains

The cold, dark days of winter can stress our bodies and minds much differently than during the rest of the year. The cold weather can constrict muscles and make working or playing outdoors difficult. Recovering from these aches and pains can be a matter of knowing how to sooth our sore muscles properly. Whether you are outside splitting wood, shoveling snow, or swishing down the mountain skiing our muscles can use a little help recovering from the effects of cold weather.
What Hurts?
Over exerting ourselves during winter is easy to do. The colder temperatures make our muscles less flexible and we are usually taxing muscles that are not regularly used. A sore back, achy joints and muscles, and even a sore butt from falling on ice can all be injuries suffered during winter. Whether it's from shoveling snow or sledding in the backyard we sometimes need to find relief from winter's aches and pains. How we treat these aches and pains depends on whether the pain is new or old. A new injury is usually accompanied by inflammation and swelling, according to the University of Rochester Medical Center, and should be treated with ice to decrease the blood flow to the injured area. The other side of the coin is when pain is recurring; the use of heat will bring blood flow to the area and promote healing. Many times these two therapies can be used in conjunction with each other. A good rule of thumb is 20 minutes of ice then 20 minutes of heat.
Ice It First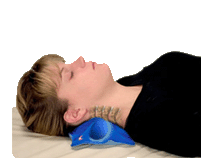 The fastest way to overcome winter's aches and pains is to ice the injury immediately. One way to deliver targeted ice therapy is to use the Cara Cold Therapy Compression Wrap with Ice Bag . It is adjustable for graduated compression and can be utilized on multiple body parts. Sometimes when we overexert ourselves shoveling we can aggravate our upper back/shoulder or neck area. To alleviate these injuries the Core Pressure Point Dual Comfort Cold Therapy Pack can deliver pressure point therapy as well as cold therapy for pain relief. Another common area that can be affected by overexertion is our back. The Acu-Life 360 Degree Hot and Cold Back Therapy Brace can provide both cold and heat therapy and helps in all stages of the healing process. It is reusable and its splints can be customized for individual levels of support. It's easy to keep therapeutic ice packs in our everyday freezers, so we can reach for them as soon as we need them. The 3M Nexcare Reusable Cold Hot Pack with Covers can be stored easily alongside our frozen peas and is designed to be used cold for the first 48 hours after an injury. After that, it can be warmed up in boiling water or a microwave to provide heat therapy. One simple easy way to keep an ice pack handy is to use the Cardinal Health Kwik Kold Instant Cold Packs . They don't require prior freezing and can be kept at room temperature and are activated by a firm squeeze and gentle shake.
Heat It up
After the initial 48 hours since suffering your injury, the recommendation is to apply heat. This can be accomplished in several ways. One way is to utilize the dual benefits of the Core Dual Comfort CorPak Hot And Cold Trisectional Therapy Pack. It can be worn on the neck/upper back area and after it provides initial ice therapy, delivers healing heat to our sore shoulders and necks. This comes in handy when Mother Nature delivers snowstorms on a regular basis and we can't be out of the game!! For our cranky, sore backs the Battle Creek Good2GO Microwave Moist Heat Therapy Pad can help relieve back pain related to overuse. Sorry, they may get you back out in the driveway with a shovel in your hand. Moist heat can provide a maximum healing experience so try the Mabis DMI TheraBeads Microwaveable Moist Heat Therapy Aids. Since they are designed to conform to any body part, you can safely and smugly apply heat to the affected area. Every day aches and pains can be erased by using the Wahl Heat Therapy Therapeutic Massager. It combines heat therapy with relaxing vibrations to soothe sore muscles. The user can choose massage only, heat only, or a combination so relief can be just a flick of the switch away. One simple way to deliver heat to sore muscles is through the use of a heating pad. The Cara Deluxe Heating Pad has three separate settings and includes a sponge for moist heat. To provide heat to tired aching muscles the Conair Moist King-Size Electric Heating Pad With Automatic Off gives the user three separate levels of heat and a self-adhesive belt for easy application. Now you can enjoy the cool crisp air outside during the winter without the fear of tired, achy, or sore muscles.
Alternatives
There are some nonconventional ways of dealing with muscle pain. For instance, the use of kinesiology tape has become very popular with many athletes. One might ask how does that work. One of the ways kinesiology tape works is that on the skin the tape pulls the upper layers of skin, therefore creating more space between the epidermis and the muscles according to webmd.com. The space is believed to alleviate pressure creating more space for lymph flow through an affected area. It also allows muscles greater contractility resulting in better muscle performance. The TheraBand Kinesiology Tape sticks and provides durable support for up to five days. It has unique guide indicators to eliminate misapplication (even by beginners). Also available is the TheraBand Kinesiology Tape with Precut Strips for convenient, easy application. It is latex free and allergy tested for worry free application. Don't let sore muscles keep you from enjoying the outdoors during winter, even if it means shoveling your driveway!!
Disclaimer: All content found on our website, including images, videos, infographics and text were created solely for informational purposes. Our content should never be used for the purpose of diagnosis or treatment of any medical conditions. Content shared on our websites is not meant to be used as a substitute for advice from a certified medical professional. Reliance on the information provided on our website as a basis for patient treatment is solely at your own risk. We urge all our customers to always consult a physician or a certified medical professional before trying or using a new medical product.