Current Public Health Issues

Public health affects everyone. Whether or not you are directly affected or are part of the 'trickle-down' effect, these emerging diseases and health care situations cost our system millions each year.
Public Health Issues in the Modern Age
In recent years we have seen diseases like Zika, Ebola, and Dengue fever moving out of the jungles and into the cities. We have weathered the COVID-19 pandemic and the residual fallout. Diseases that had been eradicated for many years, such as measles, are on the rise. Public health not only involves these opportunistic viruses but also involves the situations that can arise due to the disparity of equal access to healthcare, medicines, and vaccines and the myths and misunderstandings about treatment.
Obesity and its Impact  
Although our first thought on public health concerns is a disease(s), it may surprise you to know that one of our biggest public health crises today is "obesity." Worldwide rates of obesity have more than tripled since 1975. Being overweight or morbidly obese can cause secondary health problems like diabetes, heart disease, cancers, and musculoskeletal issues.
Approximately 30% of the world's population is obese. In 2017, 8% of all deaths were attributed to obesity, which equates to approx. 4.7million people a year. Even more troubling, one in 5 children/adolescents is overweight. According to Northeastern University, the following are some of the most troubling public health concerns today.
3M Avagard D Instant Hand Antiseptic with Moisturizer
COVID-19 Pandemic
Lack of adequate care, inability to access care, and lack of insurance coverage. Many vulnerable communities throughout the world, including here in the United States, still lack adequate health care or health care coverage. The inability to be treated with the proper medications, protocols, and preventive programs leads to a financial burden on everyone. Things that can affect disparities in health care include; race, sex, religion, geographic location, poverty, education, and social status. Global effects can be seen in the last two years with the COVID 19 pandemic.
Although the United States had access to vaccines, many other countries throughout the world do not. Many myths and taboos arose around the vaccine making it misunderstood. This misunderstanding led many to be afraid to be vaccinated and the virus tended to be more prevalent and more devastating in those communities. Lack of health care insurance is also a major issue. The rising cost of prescription medications, doctor visits, and hospitalizations are adding fuel to this problem.
Insurance costs are rising every year and the policies are providing less coverage. Not many can afford decent coverage or coverage at all. In the U.S. the average monthly cost for insurance (in 2020) is approx. $450 for a single person and approx. $1150 for a family. The populations suffering the most are the elderly, the poor, and the unemployed. Lack of insurance affects all of us. For those of us who have insurance, we are paying more because we are also having to cover the costs of the under and uninsured. Having no insurance leads to little or no treatment for diseases or viruses, some of which may be communicable.
Social Isolation and Mental Illness
Social isolation and its fallout of increased mental illness is now a major concern for all public health care systems. Prolonged isolation can lead to health risks like depression but also things like heart disease, obesity, and hypertension. Social isolation can be seen in all age groups and strata of society but is most prevalent in the elderly. They have a harder time accessing transportation and getting places. They may have poor nutrition due to their inability to access support systems for food.
Food Insecurity in the US
Food insecurity is another major crisis. According to the USDA, 13.8 million American households were experiencing food insecurity in 2020. This is only expected to rise in the years to come. Some places are known as "food deserts" because they lack adequate or close-by places to purchase affordable and nutritious food. This leads to malnutrition which can lead to developmental problems, decreased quality of life, and increased risk for chronic mental and physical disease.
Violence and Trauma
Violence and trauma are other public health crises. Increases in homicides, suicides, domestic violence, rape, bullying, abuse, and sexual assaults have caused many other effects. There are both short- and long-term effects of being exposed to violence and/or trauma. Physiological changes such as sleep disruptions, cognitive changes, self-harm, and destructive behaviors can be manifested. Children are especially vulnerable. Chronic exposure for children can lead to developmental issues and have an impact on their overall health throughout their lifetime.
As you can see, not all public health concerns are related to emerging diseases. Many have to do with our society, how we approach the issues at hand, and our response to human needs. To remedy these issues will take a lot of work and many years of reversing the effects brought on by these issues. Unfortunately, and if history continues to repeat itself before we can even fix these concerns, another emerging disease will be on the horizon and that will take priority.
Author Profile: Laura Castricone, Respiratory Therapist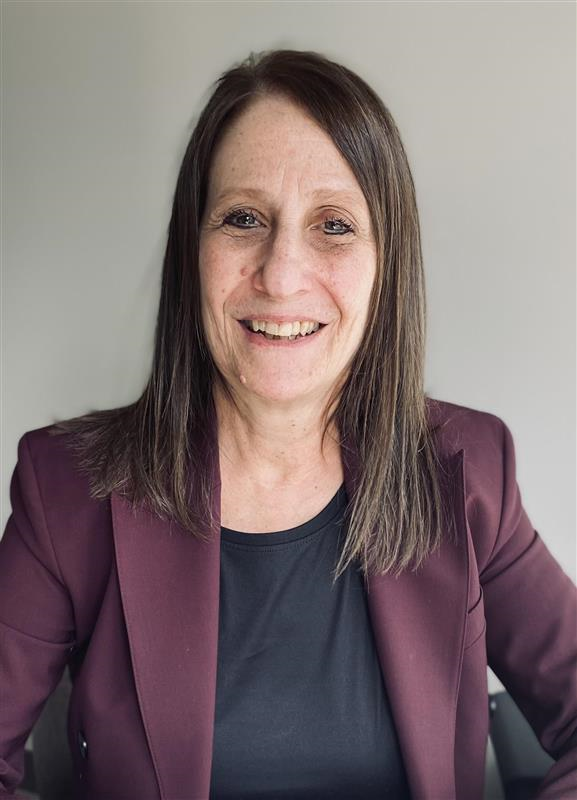 My name is Laura Castricone and I am a Certified Respiratory Therapist. I have been practicing in the state of Connecticut since 1992. I have worked in several aspects of respiratory care including sleep medicine, critical care, rehab, and home care. I earned my respiratory certification at Quinnipiac University in Hamden, CT. Prior to becoming an RT, I attended the University of Connecticut pursuing a degree in English but left Uconn in my junior year to work with my father in the restaurant business. I stayed with him for over a dozen years. An education, by the way, that can never be bought! Once I married and had children, the restaurant business no longer fit my lifestyle. When my children were one and two years old, I decided to go back to school and that is where my career in respiratory care began. This career has been very rewarding and I have been blessed to meet some extraordinary people along the way. I grew up in Waterbury, CT, and now live in Litchfield County, CT with my husband and our crazy Jack Russell terrier, Hendrix. My hobbies include antiquing, gardening, writing plays, and painting miniature paintings.
Disclaimer: All content found on our website, including images, videos, infographics and text were created solely for informational purposes. Our content should never be used for the purpose of diagnosis or treatment of any medical conditions. Content shared on our websites is not meant to be used as a substitute for advice from a certified medical professional. Reliance on the information provided on our website as a basis for patient treatment is solely at your own risk. We urge all our customers to always consult a physician or a certified medical professional before trying or using a new medical product.