Burn Management Tips
Caring for a wound is based on the severity of the wound.
Our skin is the first line of defense against microorganisms that can invade the body and cause infection. Once the skin is damaged, microorganisms can enter the body. The goal of treating wounds is to prevent shock, relieve pain and reduce the risk of infection.
First-degree Burns
First-degree burns (also called superficial burns) do not cause a break in the skin. They present with redness, swelling, tenderness, itching, and dryness. These burns affect the outer skin layer (epidermis) only. There is no blister formation.
The causes include:
Sunburn or radiation
Scalding/thermal – usually caused by hot liquids or steam, common in children under the age of 4
Electricity – common in children by sticking items into an electrical socket, biting on cords or playing with an appliance that is plugged in
Chemical - contact with acidic substances (cleaners, detergents)
Treatment
The burned area should be placed under cool running water for about 10 minutes. Never use cold water or ice.
Cover the burn with a sterile, non-stick dressing. Gentell Bordered NonAdherent Gauze Dressing or ReliaMed Sterile Bordered Gauze are good choices. Do not apply topicals that contain oil, gel, ointment, or grease. These products can trap heat at the injury site and cause further damage.
You can take over-the-counter analgesics for discomfort (Tylenol or Ibuprofen). These burns may take 1-2 weeks to heal.
Second-degree Burns
Also known as superficial partial-thickness burns affect the epidermis and extend into the dermis layer of the skin. The skin becomes very red, wet and shiny, and painful with blister formation.
The blister is filled with plasma and proteins for healing. This increases the risk of infection. It is important to keep the injury clean and bandaged to prevent infection. Healing takes about 2-3 weeks, longer for larger areas of blistering.
Treatment
If the burn injury is less than 3 inches in diameter and the blister is intact,
If the burns cover more than 15% of the body make sure the victim is not in contact with a burning or smoldering material.
Call EMS
Do not remove clothing
If possible, elevate the burn area above the level of the heart to reduce swelling
Cover the area with sterile non-adherent dressings, a clean cloth, or a clean sheet depending on the size of the injury.
Wait for EMS
Third-degree Burns
Also called deep partial-thickness burns to extend through the epidermis and dermis. The depth reaches the reticular region (lowest level of the dermis) which contains hair follicles, sebaceous and sweat glands, cutaneous sensory receptors (nerve), and blood vessels.
These burns cause significant scaring but cause little pain. These burns will appear waxy and white in color. They will look wet but not blister. Skin will look char, dark brown, and leathery. These burns require medical management. Never try to treat these at home.
Treatment
Call 911 immediately
While waiting for help to arrive, raise the burn site above the heart
Do not undress but be sure no clothing is stuck to the burn
Significant scarring and contracture will occur if not surgically treated
Complications The risk for complications in this type of burn is much higher and includes:
Infection
Blood loss
Shock
Hypothermia - The body temperature is below 95 degrees. The body has difficulty maintaining temperature with the loss of tissue and blood
Hypovolemia - Low blood volume. Loss of 15% of blood or fluid volume. This causes impaired heart function. Shock occurs o Leads to organ failure
Dressing choices
The dressing should be chosen to protect and maintain the appropriate environment to reduce the risk of infection.
The dressing should create an optimal moisture level.
Manage peri-wound skin
Compression
Reduces scar formation and swelling
Reduces tension on wound edges, promoting healing
Pain Management
Use a non-adhesive dressing to protect new granulation tissue
Reduces pain with removal
Fourth-degree burns
Also called full-thickness burns extend beyond both the epidermis and dermis layers into the subcutaneous tissue which includes fat, muscle, and bones. Nerve endings are destroyed, these burns are usually painless but along the edges of the burn, the site is burned at various degrees. The surrounding burns are what causes pain.
Best Burn Dressing - Plurogel Wound Gel
Again, these wounds need medical burn management and surgical intervention. Calling 911 is appropriate. Treatment of these wounds will be similar to that of third-degree wounds.
Heal time of third- and fourth-degree burns cannot be estimated. Healing is dependent on severity, depth of the burn, and the amount of surface area affected.
Author Profile: Christine Kijek, Registered Colorectal Nurse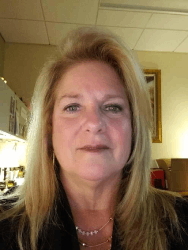 Christine Kijek is a colorectal nurse at Danbury Hospital in Danbury, CT. She has a wealth of knowledge in this field as well as personal experience. HPFY is thrilled that she has been an active participant in the Ostomy Support Group. She has experience working as a coordinator for cancer patients, post-operative care, and home health care for disabled children and adults. And guess what! Christine is also the recipient of the Nurse Exemplar Award. Christine lives in Bethel, CT with her husband Ed. Her children are married and live nearby. She has 4 grandchildren and is known as GiGi. Christine enjoys riding motorcycles and spends many hours gardening. She can often be found onboard a Carnival Cruise ship lounging by the pool.
Related Articles
Disclaimer: All content found on our website, including images, videos, infographics and text were created solely for informational purposes. Our content should never be used for the purpose of diagnosis or treatment of any medical conditions. Content shared on our websites is not meant to be used as a substitute for advice from a certified medical professional. Reliance on the information provided on our website as a basis for patient treatment is solely at your own risk. We urge all our customers to always consult a physician or a certified medical professional before trying or using a new medical product.