Good night sleep is important and for those with medical needs that require the use of a hospital bed, sleep is doubly important. Not only do hospital beds allow for a good night sleep, but they can also help prevent medical issues such as skin breakdowns or bedsores. Since there are many different varieties on the market with different options, how do you go about picking one that benefits you? We here at HPFY have compiled five of the best-selling hospital beds this year to help you choose.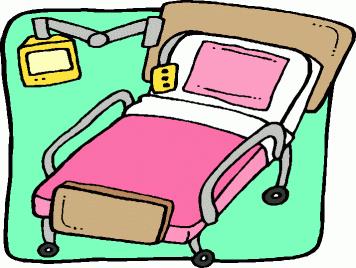 How to choose a proper Hospital Bed?
It may seem confusing and complicated to choose the proper hospital bed you may need. Believe it or not, it's easier than you think. The first thing you need to consider is access for any aide or healthcare worker. Other factors include cost, performance, and last but not least comfort. While cost may be a determining factor, you should weigh the cost against the many potential benefits of owning a hospital bed can provide. When looking for a hospital or home care bed the most common types are:
Manual Hospital Bed
These are the most cost-effective and are recommended for when a healthcare attendant is available since the bed uses manual cranks to adjust the height and move the head up and down.
Full Electric Bed
This type of hospital bed is adjusted by pressing buttons on a control pad and may be suitable when an aide is not available and the patient can manipulate the buttons by themselves. Full electric bed can also be raised and lowered to make getting in and out of bed easier.
Semi-Electric Bed
With the same two motors of a fully electric bed to raise and lower the feet and head, these hospital beds use a manual crank to lower or raise the height of the bed. It can be the best of both worlds with lower cost and greater comfort or ease.
Other options you may want to look into are a low-rise hospital bed that can benefit those who may have trouble getting in and out of bed or a bariatric hospital bed for heavier patients.
Top 5 Best Selling Hospital Beds in 2020
When choosing your hospital/home bed, wouldn't it be nice to know what beds others thought were great? We have compiled the five best-selling hospital beds during 2020 and they include:
1. Medline Alterra 1100 Full Electric Bed
This bed provides positioning comfort by operating the head, knee, and high low functions independently and simultaneously. With the added safety of side rails, this hospital bed meets the safety requirements of the FDA and has DC motors for safe, quiet operation.
2. Graham-Field Lumex Patriot Semi-Electric Hospital Bed
Able to safely support a patient up to 350 pounds due to its complete welded steel frame construction, this hospital bed pads foot and head sections that can be raised or lowered simultaneously. These two sections can also be lowered in a power outage with just a nine-volt battery. With only five components for easy assembly, this semi-adjustable bed meets all applicable HCPCS codes.
3. Drive Semi-Electric Single Crank Hospital Bed
With a quiet and smooth electric motor that operates the head and foot sections of the bed, this hospital bed can be the solution for someone who may need a hospital bed at home or in a nursing care facility. Its construction is strong and lightweight and the single crank elevates and lowers the overall height of this hospital bed.
4. Graham-Field Lumex Patriot Full Electric Hospital Bed
This fully electric adjustable hospital bed makes it easy for caregivers to raise and lower the patient and change bed linens. The patient's head can be lifted to 60° and their feet 30° with no external pinch points. It has a hi-low motor preinstalled and a powerful DC motor makes adjustments a breeze.
5. Medline Alterra Full Electric Hi-Low Hospital Bed
For easy and safe patient adjustment, this fully electric hospital bed can be raised to a maximum height of 26" and can be lowered to 7.25" to accommodate a wide range of patients including Alzheimer's patients and others that are at risk of falling. It also has a battery backup to get you through power outages!!
With all the options available, there should be no problem choosing a hospital/home bed that fits the bill. Work closely with your doctor or therapist to determine what options are important for your specific case. Remember, be honest so you get the options you need without spending for options you don't need.
Disclaimer: All content found on our website, including images, videos, infographics and text were created solely for informational purposes. Our content should never be used for the purpose of diagnosis or treatment of any medical conditions. Content shared on our websites is not meant to be used as a substitute for advice from a certified medical professional. Reliance on the information provided on our website as a basis for patient treatment is solely at your own risk. We urge all our customers to always consult a physician or a certified medical professional before trying or using a new medical product.