Everything You Should Know About Medical Tapes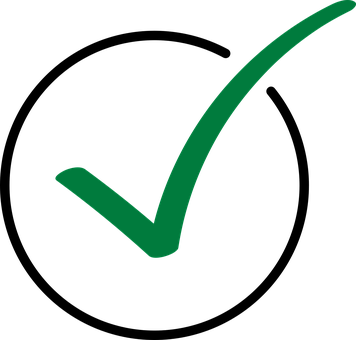 Reviewed by Christine Kijek, Registered Colorectal Nurse, on August 20, 2022
We have all sprained an ankle or wrist, but do we know how to properly use medical tape to help the healing process? Medical tape uses can be varied and depending on the injury or location the techniques used can also vary. Common types of medical tape can include kinesiology tape, rigid strapping tape, elastic adhesive bandages, and easy tear stretched tape among others. So how do you choose medical tape and apply it properly? We here at Health Products for You can give you the skinny on medical tapes and their proper usage.
How to choose the right Medical Tape?
You may think medical tape is all the same, but you would be remarkably mistaken. The saying "the right tool for the right job" definitely can be applied for choosing the appropriate medical tape. To determine which medical tape is appropriate for your needs, first ask yourself a couple of simple questions. First, do you have any allergies or maybe sensitive skin? Secondly, where on your body do you need to use the tape? Some issues for your consideration include:
Sensitive Skin
Adhesive strength and breathability can contribute to the irritation of sensitive skin.
Allergies
If you suspect you may have allergies, try to determine if it's the tape itself, adhesive, or even latex. If after trying other tapes you still experience reactions, try a hypoallergenic tape.
Application
Your selection of medical tape is directly affected by where you may be using it. For instance, a particularly hairy site might benefit from a tape that adheres to itself instead of skin.
Your doctor or physical therapist can help you determine which type of medical tape would be right or appropriate for your specific need.
How to use Medical Tape properly?
Once you have determined the appropriate medical tape for your need, medical taping techniques can go a long way in determining the efficacy of that tape and the effectiveness of its support. As with any medical or first aid device, a few simple steps can help you apply your medical tape properly and these include:
Dry, Clean Surface: Any adhesive or tape benefits from being adhered to a surface that is dry and clean, so be sure to clean the skin of the application site.
Skin Preparation: When preparing your skin for tape application, you should try using a skin prep wipe to properly prepare your skin for your medical tape.
No Stretching: Medical tape is designed to be applied without stretching or tension. Stretching medical tape during the application can cause skin issues.
No Skimping: You should always be sure to use enough tape. A good rule of thumb is to extend your tape ½ inch beyond the dressing.
As important as the proper application is the removal of medical tape is just as important (especially if you don't want to remove skin). This is doubly important if you have sensitive skin since an injury can occur to your skin during removal. Follow these simple steps for easy medical tape removal:
Loosen edges first
Stabilize or tighten skin next to adhesive tape with your finger
Starting with the corner, pull slowly at an angle.
If necessary, use an adhesive remover to remove any residual adhesive left over.
Top Five Medical Tapes for 2023
3M Durapore Silk Cloth Hypoallergenic Tape is a silk-like tape with hypoallergenic adhesive. It provides high strength and adhesion for a secure dressing. The excellent adhesion of 3M Durapore provides security for critical taping situations. It is perfect for securing regular and bulky dressings, tubing and immobilization. This medical tape is designed to be as gentle as possible, yet deliver the desired performance. The Durapore tape is a durable, no-stretch silk-like Cloth Tape for critical tubing applications and features a convenient bi-directional tear for easy application.
Features of 3M Durapore Silk Cloth Tape
Adheres well to dry skin
Allows skin to breathe
Two-directional tear
Water-resistant
Non-latex
Hy-Tape is perfect for extended wear while it gently accommodates underlying tissue shifts. It saves time, reduces costs, and gives patients an unmatched level of comfort. It is designed to perform in critical situations. The gentle zinc oxide adhesive holds tight but releases gently, protecting delicate skin. The Hy-Tape resists moisture, conforms to body contours, and adheres firmly to oily and hairy skin. It is washable with soap and water. It leaves little or no residue after the adhesive has been removed.
Features of Hy-Tape Zinc Oxide Pink Tape
Latex Free
Zinc Oxide Based
Waterproof
Secure Adhesion
Easy Removal
Non-Sterile
Medical Tape
Molnlycke Mepitac Soft Silicone Tape is a secure and gentle fixation tape with Safetac technology. It proves to be an ideal solution for patients with fragile and sensitive skin. The unique Safetac adhesive interface assures that Mepitac Silicone Tape can be changed without pain or damage to the skin. Molnlycke Mepitac Tape is made of a soft silicone contact layer, a breathable polyurethane film, and knitted fabric. Silicone being inert, does not interact chemically with the wound. It does not cause any effect on the cells responsible for the healing process.
Features of Molnlycke Mepitac Silicone Tape
High conformability
Easy application and removal
Leaves no residue upon removal
Moisture-proof
Easy to cut
3M Medipore H Soft Cloth Surgical Tape is a conformable tape that provides stronger adhesion for a range of challenging applications. It is a non-woven polyester, designed to be as soft and gentle as possible and yet deliver the desired performance. Medipore H Tape is particularly useful for securing wound dressings, catheters, and tubing. It is conformable with an excellent cross and diagonal stretch to accommodate swelling and movement. This high adhesion surgical cloth tape is used for a range of applications. The Medipore Tape adhesion builds over time, with the first 24 hours.
Features of 3M Medipore Soft Cloth Surgical Tape
Soft and comfortable
Easy-tear perforated rolls
Pressure-sensitive
Water-resistant
Hypoallergenic
Latex-free
Medtronic Covidien Kendall Hypoallergenic Paper Tape is excellent for repeated applications on sensitive, fragile skin. It is strong, tangle-free, and easy to tear tape for ease of use. Its natural porosity allows the skin to breathe while leaving minimal residue upon removal. This tape is breathable, gentle, and hypoallergenic.
Features of Kendall Hypoallergenic Paper Tape
Used as dressing retention tape
Minimizes the risk of skin irritation
Strong yet easy to tear
Available in 4 sizes
The question of what is medical tape used for? can be misleading. The answer is different for each individual patient. Understanding your specific needs can go a long way in helping you decide which type and size of medical tape you may need. Medical tapes come in a wide variety of styles and sizes and with just some easy answers to some simple questions, you can choose which medical tape is appropriate for you.
Where to buy Medical Adhesive Tapes online?
Health Products For You offers a wide range of medical supplies at the best prices available. HPFY is online since 2002 to cater to its vast global clientele. We, at HPFY, understand the need for affordable and quality healthcare products and therefore, we ensure that our customer-centric approach benefits our customers and that healthcare is accessible to everyone. Shop from us and get exclusive discounts on every purchase.
Disclaimer: All content found on our website, including images, videos, infographics and text were created solely for informational purposes. Our content should never be used for the purpose of diagnosis or treatment of any medical conditions. Content shared on our websites is not meant to be used as a substitute for advice from a certified medical professional. Reliance on the information provided on our website as a basis for patient treatment is solely at your own risk. We urge all our customers to always consult a physician or a certified medical professional before trying or using a new medical product.