7 Essential Bathroom Equipment for the Elderly

For many seniors, everyday tasks such as bathing and using the restroom can be very challenging due to problems with mobility,  balance issues, arthritis, dementia, muscle weakness, or vision problems.  Add in wet surfaces, soapy water, and hard fixtures and you can see why most injuries that happen at home occur in the bathroom. Physical challenges coupled with a dangerous environment increase the risk of falls among the elderly. Though bruises and fractures are common, thousands of seniors die from falls and injuries sustained in the bathroom. As a result, many seniors become reluctant to use the restroom.
Fortunately, there are ways to make the bathroom easier and safer to use. Special bathroom equipment designed for seniors can reduce the risk of falls and increase independence. 
Top 7 Bathroom Equipment for the Elderly at HPFY
HPFY offers a huge selection of carefully designed bathroom safety products that ensure the safety and comfort of seniors. These bath aids also make daily hygiene much easier for those with mobility issues.

FSA Approved
This lightweight shower chair is designed to provide a safe and comfortable bathing experience for those who cannot stand for a long time. Ideal for the elderly and those with reduced mobility, the non-slip feet help to secure the bath bench to the floor while showering for maximum safety.
Features of Medline Knockdown Bath Chair
Sturdy, durable aluminum frame.
Lightweight and easy to assemble without tools.
Rust-resistant and easy to clean.
Padded handgrip for comfort.
Adjustable seat height in 1" increments from 16″-21″.
Non-slip feet for safety. 
Supports weight up to 350 lbs.

FSA Approved
Adds height to any toilet making it safer for those with diminished strength or balance to use the bathroom independently. The seat has a gentle downward slope towards the front that makes getting on and off the toilet easier. There are large openings in the front and back for easier access for cleansing. The smooth surface of this toilet seat riser has a special coating that resists stains and odors.
Features of Homecraft Savanah Elevated Toilet Seat
Fits most toilets.
Easy to install.
Lightweight, all-plastic construction offers strength, durability, and warmth.
Two L-shaped molded-plastic brackets secure it firmly to the toilet.
Cleans easily with a hard-surface disinfectant.
Weight capacity of 420 pounds.
A revolutionary bath lift designed for individuals who have difficulty getting in and out of the bathtub. It promotes independence and helps maintain the dignity of our elderly loved ones in the bathroom. The bath lift gently lowers and raises the user for easy access in and out of the tub,  all with the touch of a button. It allows for full immersion into water for a natural bathing experience. The Mangar bath lift is lightweight and portable with a convenient carrying handle.
Why choose Mangar Bath Lift?
Adapts to the size and shape of the bath; no costly alternation required 
Gently lowers and raises
Battery-powered and safe 
Only lowers into the bathtub when there is sufficient battery power to raise back 
Adjustable air pressure allows the user to control  comfort
Water-proof hand control
Highly durable cushion material 
Non-slip suction cups keep the cushion in place
336-pound weight capacity
How does Mangar Bathing Cushion work?
The Mangar bath lift includes a waterproof hand control to power the AirFlo 12 Air Compressor and inflates the cushion to the height of the bathtub. When the user is seated, the cushions gently deflate to lower them into the tub. When bath time is complete, the cushion inflates to raise the user without putting strain on the joints. As a safety precaution, this bath aid will not lower if there is not enough battery power to inflate again.

FSA Approved
Designed for those who need assistance sitting down or getting up from a toilet. The foldable toilet safety rail mounts to a standard or elevated toilet and provides a comfortable, secure grip. The adjustable handles easily rotate to allow a range of comfortable and secure positions, ideal for the elderly or adults after surgery.
Features of Medline Foldable Toilet Safety Rail
A sturdy aluminum frame mounts securely to the bowl.
Adjustable height to accommodate a range of users.
Foam armrests provide a comfortable grip
Width adjustment between armrests: 8" - 24" 
Tool-free assembly
Latex-free
Designed to reduce messy accidents or splash-back that may occur during toilet use. From a seated position, the splash guard deflects urine down into the bowl. Clips easily to a toilet bowl, toilet seat riser, or toilet frame.
Features of Savanah Splash Guard
Easy assembly and removal
Prevents embarrassing and unhygienic accidents
Directs urine flow downward into the toilet
Easy to remove for cleaning

Made In USA
Caregivers can easily transport someone with limited body movement and strength to and from a bathing area with this very useful bath aid. It also allows the patient to stay on the gurney while being bathed. This shower gurney is made up of a high-grade PVC material and is reinforced with aluminum for better strength and durability. It has full-length drop rails for ultimate patient safety. 
Features of Healthline Shower Gurney
High-grade PVC construction
Reinforced with aluminum for better strength 
Side rails for patient safety 
Castors for support and transportation
450 lbs capacity 
A life-changing bath aid for the elderly that offers a relaxing bathing experience whenever and wherever needed. These rinse-free disposable bathing sponges are extremely convenient to use. Add a little water and rub the sheet together to activate suds, and apply to the skin to cleanse and dry. No rinsing is necessary! Great for bed-bound patients and those with difficulty getting into a bathtub. These sponges are also perfect for travel,  hiking, or camping in places where there may not be a shower.
Why choose Scrubzz Bath Sponges?
A convenient bath alternative when a regular shower is not available.
Easy to use.
Requires a small amount of water.
Contains anti-bacterial ingredients like Benzyl alcohol.
For all body use; bathing and shampooing
Hypoallergenic and PH balanced
Perfect travel essential
Bath safety products offer a sense of security to older adults and reassurance to caregivers that their loved ones are safe and comfortable in the bathroom. HPFY carries a vast collection of bathroom equipment for the elderly including shower chairs, transfer benches, raised toilet seats, bath lifts, shower gurneys, grab bars, and more. Visit our website to check out the complete line!
Disclaimer: All content found on our website, including images, videos, infographics, and text were created solely for informational purposes. Our reviewed content should never be used for the purpose of diagnosis or treatment of any medical conditions. Content shared on our websites is not meant to be used as a substitute for advice from a certified medical professional. Reliance on the information provided on our website as a basis for patient treatment is solely at your own risk. We urge all our customers to always consult a physician or a certified medical professional before trying or using a new medical product.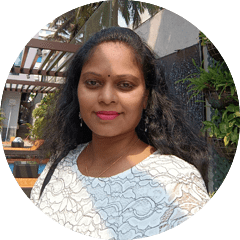 Sailaxmi Chennuru
Sailaxmi Chennuru, has been a Health Products For You contributor since 2017. A business management graduate, the study of anatomy has always been of interest to her.
After working as a medical transcriptionist for several years, she developed a keen interest ...
Trending Articles
5 Facts about Syringes You Wish You Knew Before
A syringe is a pump consisting of a snugly fit piston(or plunger) within a calibrated glass or plastic cylinder called a barrel.The syringe is equipped with a hypodermic needle, nozzle, or tubing that helps direct the flow of medication.
TOP 5 BEST REVIEWED NEBULIZERS OF 2022
Breathing disorders, such as COPD or asthma, can be a major detriment when it comes to quality-of-life issues.Treating these breathing ailments with medications is the main course of treatment.Being able to deliver aerosol medication directly into the lungs in an expedited fashion is the best way to manage these lung disorders. The use of a nebulizer for aerosol medications allows for the efficient and easy delivery of these medications.
MINERAL OIL VS SALINE ENEMA: WHICH ONE TO CHOOSE?
An enema is used for many reasons.Just as there are many reasons, there are different types of enemas, each of which contains different ingredients and works differently in the body. While some may choose an enema to soften stool or for routine colon cleansing, the reason for using an enema may have more of a medical necessity.
FIVE BEST CERVICAL TRACTION DEVICES OF 2022
Cervical traction is a technique applied to the cervical region of the body to help alleviate neck pain, discomfort, and other physical conditions related to the cervical region.Cervical traction works by stressing the neck, pulling, and pushing, thus reducing the pressure on the spine, the neck, and the upper torso.Excessive stress on the neck, spine, and upper region, due to a wide range of conditions or injuries can cause severe pain and can lead to other complications.Cervical traction devices help alleviates these conditions thus offering overall body rehabilitation and treatment options.