Pari Nebulizer Kit vs A Standard Nebulizer Kit
I have been a respiratory therapist for over 30 years. During my career, I have given and/or watched hundreds of clients administer a nebulizer treatment. When I first started my career, most patients were put on a standard nebulizer kit with a compressor to take their inhaled medications. Pari was around, but it was not a very well-known brand at the time and very few healthcare providers were aware there was a difference in the way a kit "nebulizes" the medication and why that was important.
Just as a review, nebulization of medication occurs when a liquid medication is put into an apparatus that breaks down the compound into tiny particles called aerosol. This aerosol is then inhaled by the client into the lungs to help dilate the airway or to administer aerosolized steroids, bronchodilators, mucolytics, and in some cases, antibiotics. It's not good enough that the liquid is broken down, it has to be broken down into particles that can be inhaled and that can go deep into the smallest and furthest parts of the lungs. The particles are measured in microns. The smaller the microns, the deeper into the lungs the aerosol can penetrate.
Why choose Pari Nebulizer Kit?
This makes the treatment more effective and helps to rid the dependent portions of the lungs of mucus and debris thus staving off pneumonia and other lung issues. Micron size should be between 1-5 to be effective. The Pari nebulizer kit (Pari LC Plus and Pari LC Star) produces particles that are smaller (2 microns) than the standard kit and can penetrate more easily into the smaller air sacs. The Pari is also known for its quick nebulization which is a boom for pediatric patients. An entire breathing treatment can be done in five minutes.
Pari also makes a great travel compressor (Pari Trek S Portable) that makes taking treatments away from home easy. It runs on a rechargeable battery and uses the same Pari nebulizer kit technology in a tabletop unit. The portable compressor is a great piece of equipment to have for the upcoming spring and summer months. It also has a D/C adaptor for the car, boat, or RV.
One of the best features of their unique kit is that it is "non-disposable" and has a life of about six months. Their newest kits come with a "timeline" feature that lets the user know when it is time to change the kit for a new one. Having a reusable neb kit is cost-effective and eco-friendly. Standard neb kits may be a bit less expensive, but they need to be thrown away every week or two. They sometimes take up to 10mins to deliver a full treatment and standard neb kits do not produce smaller micron size particles than a Pari kit.
When my children were younger and had to use a nebulizer, I had always asked for a Pari system and kit for them. I was able to administer the full treatment before they became too antsy. They seemed to overcome symptoms much faster as they were getting a full dose of medication and it was able to reach the furthest air sacs to help open them up and rid them of mucus. I would have no reservations about recommending this system to anyone, especially pediatric patients and those patients who are very active, but still want to take their breathing treatments via a nebulizer.
Author Profile: Laura Castricone, Respiratory Therapist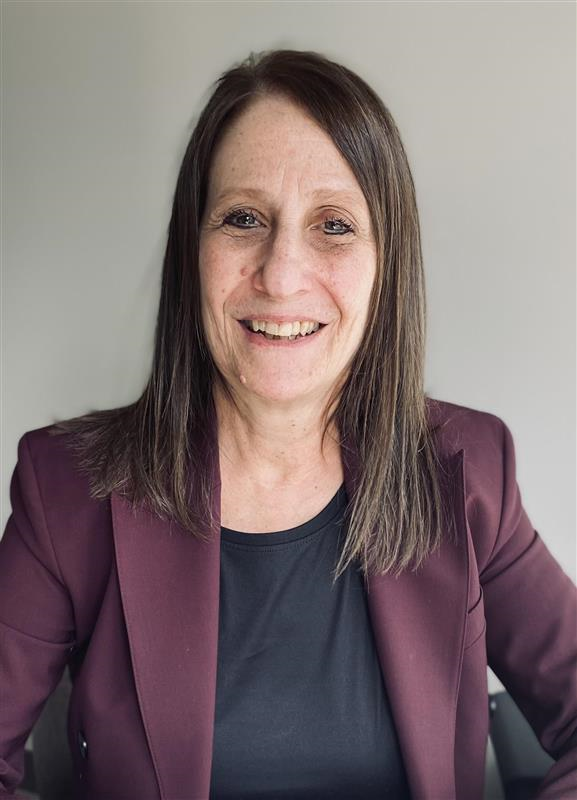 My name is Laura Castricone and I am a Certified Respiratory Therapist. I have been practicing in the state of Connecticut since 1992. I have worked in several aspects of respiratory care including sleep medicine, critical care, rehab, and home care. I earned my respiratory certification at Quinnipiac University in Hamden, CT. Prior to becoming an RT, I attended the University of Connecticut pursuing a degree in English but left Uconn in my junior year to work with my father in the restaurant business. I stayed with him for over a dozen years. An education, by the way, that can never be bought! Once I married and had children, the restaurant business no longer fit my lifestyle. When my children were one and two years old, I decided to go back to school and that is where my career in respiratory care began. This career has been very rewarding and I have been blessed to meet some extraordinary people along the way. I grew up in Waterbury, CT, and now live in Litchfield County, CT with my husband and our crazy Jack Russell terrier, Hendrix. My hobbies include antiquing, gardening, writing plays, and painting miniature paintings.
Disclaimer: All content found on our website, including images, videos, infographics and text were created solely for informational purposes. Our content should never be used for the purpose of diagnosis or treatment of any medical conditions. Content shared on our websites is not meant to be used as a substitute for advice from a certified medical professional. Reliance on the information provided on our website as a basis for patient treatment is solely at your own risk. We urge all our customers to always consult a physician or a certified medical professional before trying or using a new medical product.