Top 5 Catheter Lubricants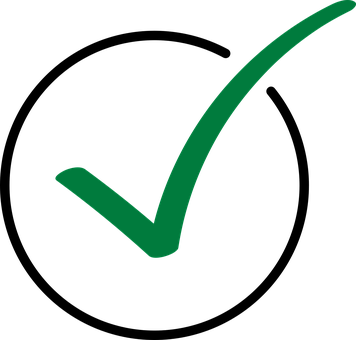 Reviewed by Christine Kijek, Registered Colorectal Nurse, on August 16, 2022
A plastic tube in structure, catheters are inserted into body cavities, incisions, ducts, and vessels for treatment or rehabilitation purposes. Catheters are a highly important component of a number of devices that help in procedures such as ostomy, angioplasty, IVF, and many more.
But inserting a catheter can be an arduous task for a doctor and moreover for a patient. Insertion of the catheter inside the urethra is specifically a difficult task as it is prone to trauma and pain.
A simple substance comes to the rescue. Catheter lubricants are jelly like substances that help smooth the process of insertion and removal of the catheter. Applied on the outer surface of the catheter, they are made of a natural water-soluble gum substance. Different types of catheter lubes have a different kind of density with some being very dense while some are watery in texture. Some are sterile while others are not, so be sure to choose a sterile version for lubricating your urinary catheter. Using a sterile lubricant reduces the risk of an infection. Specifically, the odds of urinary tract infection were highly reduced since the usage of lubricating gel for catheters began. There are a number of different brands that cater to the catheter lubricant needs.
Why does one need to lubricate the catheter?
Lubricating the catheter began when people realized that there were easier and painless ways of inserting the catheter into an orifice. But using the right kind of lubricant for catheters became paramount as an invasive kind of chemical would complicate things even more. Lubricants help in the following:
Reducing the risk of trauma or pain during insertion
Reducing friction which might result in rashes or injuries
Reducing pain
Dilating the urethra or an orifice if narrow
Which catheter lubricant products should you choose?
Choosing the right kind of personal lubricant for a catheter is important as the wrong lubricant might worsen problems and result in reactions with the skin or urethra and cause infections or trauma. Many a time, not emphasizing on the right lubricant can make you choose one that might be harmful to your body and might also have chemicals that the user might be allergic to. Hence, we have listed five of the best catheter lubricants to choose from.
Top 5 Catheter Lubricants
A greaseless and water-soluble lubricant, the Cardinal Health ReliaMed Lubricating Jelly can be used for a variety of medical or at-home procedures. This lubricating jelly provides comfortable insertion of catheters, surgical instruments, and gloves into body orifices. It is ideal for lubricating rubber products such as catheters and rectal thermometers.
Benefits of ReliaMed Lubricating Jelly
A popular choice among doctors and nurses alike
Micro flora sperm friendly
Fragrance, salt, and alcohol-free
PEG And Chlorohexidine Gluconate (CHG) free
It has great viscosity for better resolution
Bacteriostatic
Latex-free
McKesson Lubricating Jelly is a clear, water-soluble and greaseless lubricant used by healthcare professionals. It is formulated to spread evenly and is ideal for lubricating rubber materials and synthetic surfaces, as well as surgical instruments. This jelly is used during many routine medical procedures such as catheter insertions and specula insertions. It is a non-staining water-soluble lubricant made for quick and easy cleanup. It is clear, fragrance-free, and stable, and the non-greasy formula enhances patient comfort. This lubricant is ideal for lubricating rubber materials and synthetic surfaces as well as surgical instruments including rectal thermometers, and rectal and vaginal nozzles for infants and adults.
Features of McKesson Lubricating Jelly
The flip-top cap allows for quick and easy dispensing
Not Made with Natural Rubber Latex, Strong, but gentle to the touch
Tested for sensitization and vaginal sensitivity
Sterile and latex free
Rinses off with water and has no-mess application
HR Pharmaceuticals Surgilube Sterile Lubricating Jelly is designed to lubricate surgical instruments, perfect for the operating room. It is also used with catheters, gynecological equipment, thermometers, rectal and vaginal nozzles. It is free from Paraben, Carbomer, Glycerin, and Latex.
Features of HR Pharma Lubricating Jelly
Non-staining
Instrument friendly
Sterile and Bacteriostatic
Chlorohexidine
Antimicrobial
BPOC Compliant
The advent of these lubricants has not only helped catheterizing but the insertion of a number of medical devices such as gloves and thermometers. The economical pricing, sterile nature, and the benefits of painlessness while insertion are some of the things that have made catheter lubricant substances irreplaceable in the medical field.
Intended for medical purposes to lubricate body orifices and facilitate entry of diagnostic or therapeutic devices, the Dynarex DynaLube Sterile Lubricating Jelly provides lubrication for hinged instruments and therefore facilitates smooth articulation of delicate instruments and sliding surfaces. Enhancing and protecting the internal parts of the hand piece, it eliminates spotting and streaking, ensuring water sheets off instruments, thus leaving them dry.
Benefits of Dynarex Dyna Lube
High viscosity and excellent adherence to medical devices
Bacteriostatic and water-soluble lube
Provides instant and continuous lubrication
Smooth insertion of catheters
Latex-free
A sterile and unique blend of natural water-soluble gums, the Nycomed Fougera Surgilube Lubricating Jelly provides instant and continuous lubrication for insertion of catheters, surgical instruments, and gloves into body orifices. It is safe, reliable, and convenient.
Benefits of Surgilube Lubricating Jelly
Sterile
Bacteriostatic
Instant and continuous lubrication
Crystal clear in color helps in clear application
Economical pricing
What is self-catheterization?
Self-cathing is an integral part of catheterization. Your professional medical help must have told you about how to do cathing on your own; however, you must learn a lot before doing the process. Additionally, understanding self-catheterization gives you the liberty to do it at any time. That said, it is also true that cathing is not as easy as it might sound; however, you can always find ways to make it simpler.
How do you self-cath at home?
Follow step-by-step instructions while applying your own logic and reason, and you are half-way through it. Here are some things you must bear in mind while cathing yourself.
Collect all your supplies beforehand. You don't want to make the task complicated for you; thus, keeping everything around you in the bathroom is the best way to start your self-cathing session.
Sterilization is a necessity. There are very high risks of contamination if you are self-catheterizing. In such a condition, it is better to keep your environment sterilized. Wash your hands properly and put your gloves on before starting.
Do as told. Your medical professional must have given you some directions or instructions to follow. It is always recommended you go by the rules to minimize all the risks.
Different catheters for different bodies. Humans are distinctive, and our anatomies differ widely; this means that what fits you might not fit somebody else. Therefore, it is often advised to go for personalized catheters. It will protect you from any mishaps and injuries and ensure that you always stay hygienic and away from infections.
Water is the key. The more you hydrate, the easier the process becomes to carry out. Water is crucial to keep your bladder healthy, which in turn keeps your overall health in check. Do not avoid hydrating yourself, especially before and after self-catheterizing.
The product comes with a manual. The medical practitioner will help you understand catheters; all of this will benefit you while carrying the process alone in your washroom.
Be mindful of minute details, be on the safe side, read as much as you can on the internet, and ask your doctor. There is no harm in clearing your doubts.
Reusing the catheters is a big NO. Your hygiene should be your biggest priority, and if you reuse a used catheter, it will make your perineal skin prone to getting infections. It can also contaminate your environment rendering you and your family infected by germs and bacteria; thus, prefer not to reuse a used catheter.
Refrain from using somebody else's. Keeping in mind the grave consequences of compromising hygiene, you should always go for personalized products and refrain from using somebody else's catheter kit.
Only catheter lubricants for lubrication. Please do not go for petroleum-based jellies to lubricate, as they will not give you the smoothness essential for a hassle-free cathing session. Catheter lubricants are specifically manufactured for this purpose; therefore, always choose to buy urinary catheter lubricants instead of a normal petrol- jelly.
Keep your kit with you wherever you go. You may never know when you may need to self-catheterize yourself in such a scenario. If you have your kit with you, it becomes a matter of just a few minutes to do the process. This will help you while travelling often too.
Dates are important. Always check for the expiry date, as using an expired product can have serious repercussions.
Do not ignore the signs. At any given point, if you feel discomfort or signs or symptoms of a UTI (Urinary Tract Infection), please rush to your doctor. Do not avoid it as it can lead to fatal ailments later on.
Keep yourself calm. Doing the cathing process on your own for the first time can give you anxiety and stress; you can try calming techniques to keep yourself cool and composed. Do not rush, be patient with yourself throughout the process.  
Disclaimer: All content found on our website, including images, videos, infographics and text were created solely for informational purposes. Our content should never be used for the purpose of diagnosis or treatment of any medical conditions. Content shared on our websites is not meant to be used as a substitute for advice from a certified medical professional. Reliance on the information provided on our website as a basis for patient treatment is solely at your own risk. We urge all our customers to always consult a physician or a certified medical professional before trying or using a new medical product.