Buying Guide for Manual Wheelchair

Manual wheelchairs come in a variety of sizes and styles to meet most patients' needs to be ambulatory within or outside of the home. A manual wheelchair is a chair that a client can self-propel or have a caregiver push for them. There are a few things to consider before making a purchase. Remember, some people spend many hours of their day sitting in a wheelchair so comfort and ease of use are just some of the many considerations that should be made before purchasing one. Here are some of the things to consider:
Choosing a Manual Wheelchair
1. Size of the Wheelchair
Wheelchairs come in standard sizes and in pediatric and bariatric sizes. The weight and width of a person are important factors. The wheelchair must be sturdy enough to handle the weight of the client and wide enough in the seat to accommodate the size of the client.
A wheelchair seat that is too narrow will cause pressure and be fairly uncomfortable to sit in for long periods. Standard wheelchair widths are 16" for narrow adults, 18" for average adults, and 20" for wide adults. Bariatric wheelchairs for anyone who needs over 20" of seating space can get widths of 28" and up. As far as weight capacities for standard manual wheelchairs, it is normally 250lbs to 350lbs for a light-weight wheelchair and heavy-duty wheelchairs are designed to handle weight capacities of 700lbs and up.
2. Upholstery
Standard manual wheelchairs come mostly with two different types of seat upholstery. Vinyl and nylon. Although nylon is porous, lightweight, breathable, and less expensive, it is more difficult to clean. Vinyl is a bit more expensive as a seat cover, it is less porous than nylon but is also a less breathable material and can cause the client to perspire more. However, it is easier to clean and sanitize.
Depending on how long the client spends each day in the chair and what their conditions may be, it will normally dictate the material of the seat. Remember, seat overlays are readily available and come in gel, memory foam, and other materials to help make the seat more comfortable and decrease perspiration or skin breakdown.
3. Arm Length
Most standard wheelchairs have a standard arm length but some are designed to be able to be used at a desk. So, when choosing a wheelchair, think of how it may be used most often. For working clients, some will own both a desk-length chair for work and a standard arm-length chair for all other times. Desk length chairs' arms are 4" shorter than standard length arms and are also used often for sitting at a table as well as a desk.
4. Chair weight
Manual wheelchairs can weigh anywhere between 35lbs to almost 60lbs. The material that the chair is made of is important, but this is only one of the factors that go into the weight of the chair itself. The frame and the components on the chair will add weight.
Many clients using a manual wheelchair have to self-propel the chair, so the weight is very important to allow them freedom and to help conserve energy. The other factor of chair weight is transport. It has to be easy for the client or caregiver to fold up and pick up to put into a vehicle for travel. Selecting a chair weight is unique to each client and their abilities or resources.
5. Footrests
Manual wheelchairs are equipped to accommodate footrests for the client. The majority of clients using a wheelchair will need footrests. There are swing-away rests and elevating footrests. All footrests are easy to put onto the chair or remove if needed. The swing-away style allows the footrest to swing away from the clients' feet so they can stand without obstacles. Elevating footrests are normally for those clients who need their legs elevated when seated.
Drive Blue Streak Single Axle Wheelchair
Where to buy a manual wheelchair?
HPFY carries a variety of mobility aids, including manual wheelchairs, place your order today. Also, check out our seating section to see what wheelchair cushions for the seat may be available to keep yourself or your loved one comfortable when using the chair.
Author Profile: Laura Castricone, Respiratory Therapist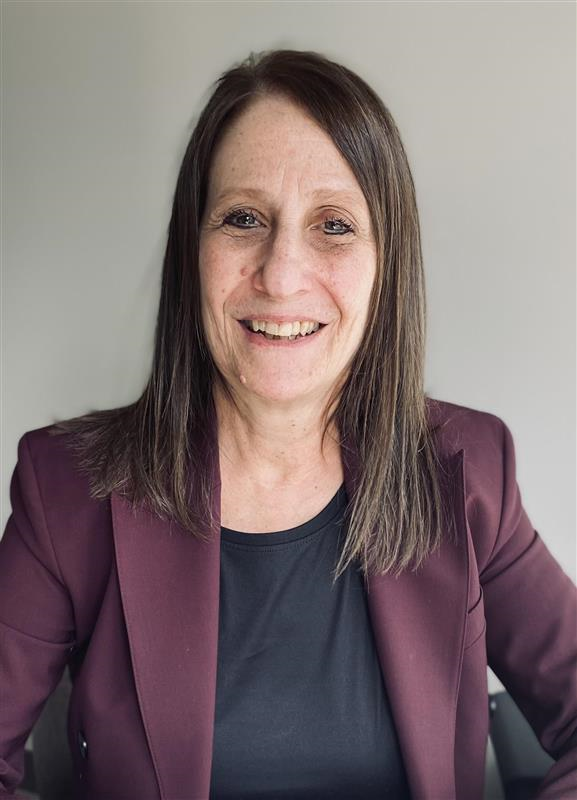 My name is Laura Castricone and I am a Certified Respiratory Therapist. I have been practicing in the state of Connecticut since 1992. I have worked in several aspects of respiratory care including sleep medicine, critical care, rehab, and home care. I earned my respiratory certification at Quinnipiac University in Hamden, CT. Prior to becoming an RT, I attended the University of Connecticut pursuing a degree in English but left Uconn in my junior year to work with my father in the restaurant business. I stayed with him for over a dozen years. An education, by the way, that can never be bought! Once I married and had children, the restaurant business no longer fit my lifestyle. When my children were one and two years old, I decided to go back to school and that is where my career in respiratory care began. This career has been very rewarding and I have been blessed to meet some extraordinary people along the way. I grew up in Waterbury, CT, and now live in Litchfield County, CT with my husband and our crazy Jack Russell terrier, Hendrix. My hobbies include antiquing, gardening, writing plays, and painting miniature paintings.
Disclaimer: All content found on our website, including images, videos, infographics, and text was created solely for informational purposes. Our content should never be used for the purpose of diagnosis or treatment of any medical conditions. Content shared on our websites is not meant to be used as a substitute for advice from a certified medical professional. Reliance on the information provided on our website as a basis for patient treatment is solely at your own risk. We urge all our customers to always consult a physician or a certified medical professional before trying or using a new medical product.