5 Best Upright Walkers for Seniors

As we age, mobility slowly reduces for several reasons like muscle loss, weakened joints, various diseases, and other factors. Old age also affects balance, strength, and coordination, increasing the chances of injuries and falls. Therefore, older adults usually require mobility aids to help them move around with ease. 
An upright walker is a revolutionary product that offers seniors a comfortable and secure form of mobility assistance and helps them remain independent and social. The upright walker allows one to stand and walk straight without hunching over. Upright walkers for seniors provide great relief to those suffering from aches and pain caused by conventional walkers.
What is an Upright Walker?
An upright walker is similar to a 4-wheeled rollator, but the handles and armrests are positioned higher than a rolling walker. This elevated design allows users to walk upright instead of slouching over. A stand-up walker supports the user's weight on the forearms, not wrists and hands which helps eliminate pain in the back, neck, arm, and wrists during the walk.
5 reasons to buy a Stand-Up Walker
Improved posture: Upright walkers have adjustable armrests that allow one to maintain a proper posture while aligning the spine. Correct posture while walking is essential for good health and an active lifestyle.
Increased stability and safety: Stand-up walkers help the user walk upright, which keeps body weight centered, improving balance and stability. Also, walking straight and keeping the head up prevents accidental falls. Padded handlebars offer support and comfort when transitioning from a sitting to a standing position.
Reduced pain: As a stand-up walker helps users maintain an erect profile, it helps reduce joint and muscle pains. Long-term use can ease pain and discomfort in the lower back, neck, shoulders, arms, and wrists that seniors often report while using traditional walkers.
Enhanced comfort: A stand-up walker has a wide assortment of features, including adjustable armrests, easily accessible hand brakes, a seat with a backrest, etc, allowing the user to move around easily.
Increased confidence and independence: An upright rollator helps restore your loved one's sense of independence and allows them to move freely and perform daily activities without assistance. A standing position helps users to make eye contact while interacting with others which is a tremendous self-esteem booster. 
5 Best Reviewed Upright Walkers for Seniors

FSA Approved

Made In USA
Improve your mobility and posture with this upright rollator. The ergonomic design promotes a natural gait and upright posture by relieving tension in the shoulders and neck. It features height-adjustable handlebars and a  sturdy design that stabilizes and supports users when navigating different surfaces. 
Features and Benefits of Vive Upright Rollator
Height-adjustable handlebars offer a customized fit.
The lightweight, folding design allows for quick and convenient storage and portability.
Padded seats and backrests provide comfortable, convenient seating anywhere.
The sturdy aluminum frame withstands weights of up to 300 pounds.
Storage bag safely keeps daily essentials close at hand.
Loop brakes help navigate inclines and securely lock the wheels in place. 
Vive Upright Walker Customer Reviews

01/15/22 by Edward M. "Excellent device to use."
Pros and Cons of Vive Upright 
Pros
Cons

Helps to walk without having to hunch over.

Does not roll over doorway threshholds as easily.

Too large for in house use.

FSA Approved
No more back and neck pain from hunching over all day. This revolutionary walking aid from UPWalker allows you to walk upright comfortably with better posture. It is designed to provide more stability and safety than standard walkers. It improves user confidence and reduces pain in the lower extremities, back, hands, and wrists. Perfect for seniors, rehab patients, and users with neurological, cardiovascular, pulmonology, and other disorders.
Features and Benefits of UPWalker Standing Walker 
Sturdy and durable reinforced aluminum construction.
Height-adjustable armrests.
Ergonomic handbrakes provide better control while stopping and parking.
Padded handles provide safe and easy transitions from sitting to standing.
Large 8-inch multi-terrain rubber wheels move smoothly over bumps and uneven surfaces.
Equipped with a backrest support, beverage holder, and a personal item bag for added convenience.
Lightweight and foldable frame for easy storage and transportation.
UPWalker Upright Walker Customer Reviews

04/06/22 by Victor T. "I don't have enough nice things to say about this device. It allowed a friend of mine to once again become mobile. Very well engineered and assembled."
Pros and Cons of UpWalker Upright Walker
Pros
Cons

Removes pressure from neck, back, and hip.

FSA Approved

Made In USA
Helps maintain upright posture and mobility and reduces pain in the legs, back, hands, and wrists. This upright walker is the smaller, lighter, lower-priced version of  LifeWalker's trusted original is designed to maneuver in tight spaces and is perfect for seniors who may have difficulty using a heavier walker.
Why choose UPWalker Lite Upright Walker?
Easily adjustable handlebars enable users to maintain an upright position.
Narrow frame maneuvers easily in tight spaces.
At just  15.5 pounds, lifting and transporting is easy.
The foldable design fits easily in the trunk or back seat of most cars.
Sit-to-stand handles for smooth transitions.
Ergonomic lockable brakes offer total control.
Comfortable seat and backrest.
Cupholder and storage bag for added convenience.
Fully assembled.
UPWalker Lite Upright Walker Customer Reviews
04/01/22 by Thomas A "I was using the standard walker. I have a plate in my neck causing very limited movement. I have trouble looking it up. Also, I have severe degenerative disc disease. I have trouble standing straight. Since purchasing the Lite Upright Walker I am able to see where I am going and it has helped me stand straighter."
Pros and Cons of UpWalker Lite
Pros
Cons

Might be a little bigger than shown

FSA Approved
This specially designed walker helps seniors to walk erect instead of hunching over. Featuring adjustable armrests and handbrakes for easy stopping. It also has an adjustable seat with a  softly padded backrest to provide ultimate comfort. An assortment of accessories is included such as a beverage holder, LED light, personal item bag, and a cane holder.
Features of Proactive Protekt Pilot Upright Walker
Compact design
Adjustable height armrests
Lockable handbrakes
Deluxe fabric seat
Detachable wide backrest 
Stand assist handles
Weight capacity: 300 lbs.
Proactive Protekt Pilot Upright Walker Customer Reviews

02/16/22 by Priscilla R. "I am very pleased with this walker. It encourages you to walk with better posture, and it gives arms a comfortable place to rest. The seat is comfortable and it folds up with ease."

FSA Approved
The perfect stand-up walker for older adults who want to live a more active and independent lifestyle. It enables users to walk upright, supporting their weight on their forearms, which helps eliminate pressure and tension on the shoulders and upper back.
The 10" pneumatic front and 8" rear wheels roll smoothly indoors and outdoors. Height-adjustable handles provide a personalized fit, and the 300-lb weight capacity easily supports users of all shapes and sizes. Designed with a nylon seat and ergonomic backrest, providing a comfortable place to rest when needed. The folding design is great for on-the-go use, transport, and storage.
How to walk with a Comodita Tipo Stand-Up walker?
Position yourself behind the upright walker and hold both handles firmly.
Roll the walker slowly forward, so the rear wheels are a few inches in front of you.
While maintaining a steady and safe roll forward, place your foot in line with the rear wheels.
Repeat the movement with your other foot.
To slow down, pull the brake handles towards you.
To lock the brakes, push the brake handles forward until the brakes "click" into the locked position. 
To unlock the brakes, pull back on the brake handles until you hear a click.
What to look for when choosing a stand-up walker
There are various important features to consider when choosing the right stand-up walker.  
Stable design:  The walker should have a long and wide wheelbase to prevent it from tipping when hitting a bump  A stable base, correct weight distribution, and a low center of gravity are the most crucial aspects of any stand-up walker's design.
Seat: Most stand-up walkers are designed with a seat that comes in handy for resting after walking. Pay attention to the depth, width, and handle position in relation to the seat to ensure you can sit comfortably for a long period of time. Having "sit to stand" handles is a convenient feature that provides a solid base to stabilize arms when standing up from the seated position.
Forearm Support: Make sure that the arm supports on the upright rollator are properly positioned and padded with high-quality rubber or foam to provide good support and comfort. Forearm supports made from high-quality materials will not wear out easily, even if a lot of pressure is exerted on them.
Wheels: Make sure that all the wheels swivel because this makes it much easier to steer and maneuver in tight spaces. Also, wheels should be durable enough to sustain the user's weight.  
Portability: If you are always on to go, consider a stand-up walker which is lightweight and foldable so that it will easily fit in the trunk of a  car.
Accessories: Accessories offer added convenience when outdoors. Cane holders, storage bags, cup holders, LED lights, etc. are available to fit many stand-up walkers. 
Where can I buy Upright Walkers? 
Since 2002, HPFY has been your partner in health and wellness. We offer a wide range of mobility aids, including stand-up walkers, rolling walkers, canes, crutches, and more. Shop today and get back your mobility and independence.
Disclaimer: All content found on our website, including images, videos, infographics, and text were created solely for informational purposes. Our reviewed content should never be used for the purpose of diagnosis or treatment of any medical conditions. Content shared on our websites is not meant to be used as a substitute for advice from a certified medical professional. Reliance on the information provided on our website as a basis for patient treatment is solely at your own risk. We urge all our customers to always consult a physician or a certified medical professional before trying or using a new medical product.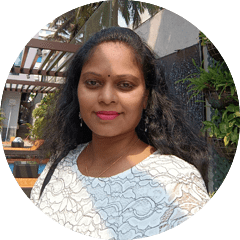 Sailaxmi Chennuru
Sailaxmi Chennuru, has been a Health Products For You contributor since 2017. A business management graduate, the study of anatomy has always been of interest to her.
After working as a medical transcriptionist for several years, she developed a keen interest ...
Trending Articles
5 Facts about Syringes You Wish You Knew Before
A syringe is a pump consisting of a snugly fit piston(or plunger) within a calibrated glass or plastic cylinder called a barrel.The syringe is equipped with a hypodermic needle, nozzle, or tubing that helps direct the flow of medication.
TOP 5 BEST REVIEWED NEBULIZERS OF 2022
Breathing disorders, such as COPD or asthma, can be a major detriment when it comes to quality-of-life issues.Treating these breathing ailments with medications is the main course of treatment.Being able to deliver aerosol medication directly into the lungs in an expedited fashion is the best way to manage these lung disorders. The use of a nebulizer for aerosol medications allows for the efficient and easy delivery of these medications.
MINERAL OIL VS SALINE ENEMA: WHICH ONE TO CHOOSE?
An enema is used for many reasons.Just as there are many reasons, there are different types of enemas, each of which contains different ingredients and works differently in the body. While some may choose an enema to soften stool or for routine colon cleansing, the reason for using an enema may have more of a medical necessity.
FIVE BEST CERVICAL TRACTION DEVICES OF 2022
Cervical traction is a technique applied to the cervical region of the body to help alleviate neck pain, discomfort, and other physical conditions related to the cervical region.Cervical traction works by stressing the neck, pulling, and pushing, thus reducing the pressure on the spine, the neck, and the upper torso.Excessive stress on the neck, spine, and upper region, due to a wide range of conditions or injuries can cause severe pain and can lead to other complications.Cervical traction devices help alleviates these conditions thus offering overall body rehabilitation and treatment options.