5 Best Two Piece Ostomy Bags

After ostomy surgery, you have two options when it comes to pouching systems: a one-piece system and a two-piece system. A 2-piece ostomy bag is a part of the two-piece pouching system, the other part being the skin barrier. 
The skin barrier, called a flange, wafer, or baseplate, fits around the stoma and protects the skin. The ostomy bag attaches to the baseplate and collects and stores the urine or stool. The bag is changed as needed, and the wafer generally stays in place for up to five days. Two-piece ostomy systems work with colostomies, urostomies, and ileostomies and are practical for those who change their pouch frequently.
Types of Two-Piece Ostomy Bags
Two-piece ostomy pouches are available in drainable and closed versions. Depending on the frequency of the output, one can choose between the two options.
Reusable or drainable ostomy bags have a closure at the bottom, allowing the user to empty the contents, wash the bag, and reuse it. This is a good option for people who have a heavy output throughout the day.
Closed ostomy bags are made for single use and discarded once they are filled with waste. Closed bags are less likely to leak or release odors and are great options for active people.
Advantages of the Two-Piece System
Reduces the frequency of flange changes.
Prevents skin irritation.
Great for sensitive or fragile skin.
Easy application and removal
The pouch and wafer fit tightly around the stoma, which prevents leaks.
Allows for variation of pouch size based on activity. For example, small bags are perfect for swimming and intimate moments.
5 Best 2-Piece Ostomy Bags

FSA Approved
Opens at the bottom when emptying waste, this drainable pouch is most suitable for colostomies and ileostomies. The integrated Lock 'n Roll Microseal closure with plastic interlocking fasteners creates a secure closure. Features AF300 filter for slow release and deodorization of gas from the bag.
Hollister New Image Two-Piece Drainable Pouch features
Integrated Lock' n Roll Microseal Closure secures the pouch's bottom.
Compatible with any New Image two-piece skin barrier with the same flange size.
Belt tabs help secure the bag in place.
ComfortWear pouch panels are soft on the skin.
Latex-free.
Hollister New Image Two-Piece Drainable Pouch Customer Reviews

[14 Reviews]
04/28/20, by Melissa B. "Got them for my grandma and they were the perfect ones! She and I are both very happy."

FSA Approved
Part of a two-piece pouching system to protect skin from irritating discharge, this long-lasting extended-wear skin barrier has a high resistance to erosion. It incorporates an integrated floating flange that allows fingers to be placed under the pouch while attaching a bag, minimizing pressure on the abdomen.
Hollister New Image Flat Cut-to-Fit Ostomy Skin Barrier features
Allows the user to cut the skin barrier opening to the size and shape of the stoma.
The floating flange allows room for fingers underneath the flange for support while attaching the pouch to the barrier.
Designed to be used with any New Image closed, drainable, or urostomy pouch with the same flange size.
Protects the skin from contact with stoma drainage which prevents skin irritation and pain.
Tape borders provide additional security for attaching the skin barrier to the skin.
Hollister New Image Flat Cut-to-Fit Flextend Ostomy Skin Barrier Customer Reviews

[7 Reviews]
03/15/23 , by Dean B. "The unit works well. It stays in place once applied to the skin."

FSA Approved
Has a baseplate with elastic adhesive separate from the pouch, for easy changing without replacing the baseplate. The drainage bag is fixed using the new click coupling, which produces an audible "click" when the pouch is securely locked. SenSura Mio drainable ostomy pouch is available in a broad range of flat baseplates with various pre-cut sized openings for maximum user comfort.
Why choose Coloplast SenSura Mio 2-Piece Drainable Pouch?
Fits individual body shapes.
Made of soft, comfortable textile material that reduces friction with clothes.
Full circle filter reduces ballooning by up to 61%.
New Click coupling for security and peace of mind.
Elastic adhesive adjusts with body movement.
Coloplast SenSura Mio Click 2-Piece Drainable Pouch Customer Reviews

[11 Reviews]
08/15/20, by Archie I. "Excellent Ostomy Product very good comfort and wear-ability. Prevention of leaks Excellent"

FSA Approved
Designed to offer comfort and discretion to ostomates, this transparent drainable pouch features an elastic adhesive that fits individual shapes and follows natural body movements to maintain a secure fit. It also fits over uneven abdomens caused by hernias, scarring, and skin folds. 
The pouch is separate from the baseplate and attached to the baseplate using the well-known Flex coupling system that adapts to body contours. Designed with a soft material that feels less like a medical device and more like real clothing.
SenSura Mio Flex Transparent Drainable Pouch Features:
Elastic barrier fits individual body shapes and skin folds.
Skin-friendly double-layer adhesive.
Designed with an oval shape and flex pattern for extra flexibility.
The easi-close wide outlet makes it easy to drain.
A large full-circle filter reduces ballooning.
Neutral gray for optimal discretion.
SenSura Mio Flex Transparent Drainable Pouch Customer Reviews

[2 Reviews]
02/27/21, by Carolina E. "This is what I need for my patient and I'm glad you carry it "

FSA Approved
The snap-on/snap-off design makes pouch changes quick and easy. Audible clicks ensure the secure application of a skin barrier, while the InvisiClose tail closure makes the bag dependable and comfortable to wear. 
ConvaTec Natura Plus Two-Piece Drainable Pouch features:
Anti-clogging film layer.
Lock-it pocket securely hides away the tail giving the comfort of a closed-end pouch.
InvisiClose tail closure offers user security, comfort, and discretion.
Ideal for colostomy, ileostomy, daywear, and nightwear.
ConvaTec Natura Plus Two-Piece Extended Wear Drainable Pouch Customer Reviews

[11 Reviews]
03/15/17, by Bill C. "Very comfortable, filter clogs too easily."
Where to buy 2-Piece Ostomy Bags?
Choosing the right ostomy products will help you stay comfortable and maintain an active lifestyle. HPFY is your one-stop shop for ostomy supplies. We carry many products, including two-piece ostomy pouches, ostomy skin barriers, ostomy belts, adhesives, adhesive removers,  eliminators, and much more. Shop now to manage your ostomy with ease!
Disclaimer: All content found on our website, including images, videos, infographics, and text were created solely for informational purposes. Our reviewed content should never be used for the purpose of diagnosis or treatment of any medical conditions. Content shared on our websites is not meant to be used as a substitute for advice from a certified medical professional. Reliance on the information provided on our website as a basis for patient treatment is solely at your own risk. We urge all our customers to always consult a physician or a certified medical professional before trying or using a new medical product.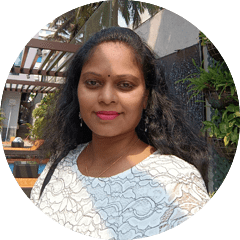 Sailaxmi Chennuru
Sailaxmi Chennuru, has been a Health Products For You contributor since 2017. A business management graduate, the study of anatomy has always been of interest to her.
After working as a medical transcriptionist for several years, she developed a keen interest ...
Trending Articles
5 Facts about Syringes You Wish You Knew Before
A syringe is a pump consisting of a snugly fit piston(or plunger) within a calibrated glass or plastic cylinder called a barrel.The syringe is equipped with a hypodermic needle, nozzle, or tubing that helps direct the flow of medication.
TOP 5 BEST REVIEWED NEBULIZERS OF 2022
Breathing disorders, such as COPD or asthma, can be a major detriment when it comes to quality-of-life issues.Treating these breathing ailments with medications is the main course of treatment.Being able to deliver aerosol medication directly into the lungs in an expedited fashion is the best way to manage these lung disorders. The use of a nebulizer for aerosol medications allows for the efficient and easy delivery of these medications.
MINERAL OIL VS SALINE ENEMA: WHICH ONE TO CHOOSE?
An enema is used for many reasons.Just as there are many reasons, there are different types of enemas, each of which contains different ingredients and works differently in the body. While some may choose an enema to soften stool or for routine colon cleansing, the reason for using an enema may have more of a medical necessity.
FIVE BEST CERVICAL TRACTION DEVICES OF 2022
Cervical traction is a technique applied to the cervical region of the body to help alleviate neck pain, discomfort, and other physical conditions related to the cervical region.Cervical traction works by stressing the neck, pulling, and pushing, thus reducing the pressure on the spine, the neck, and the upper torso.Excessive stress on the neck, spine, and upper region, due to a wide range of conditions or injuries can cause severe pain and can lead to other complications.Cervical traction devices help alleviates these conditions thus offering overall body rehabilitation and treatment options.