Choosing Best Oxygen Cannulas For Healthy Breathing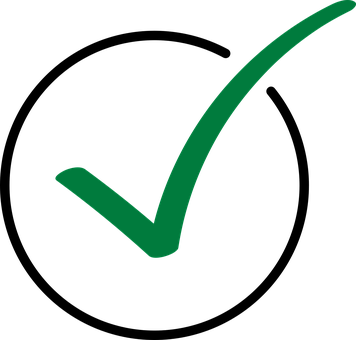 Reviewed by Laura Castricone, Respiratory Therapist, on September 8, 2022
Supplementary oxygen is provided to several thousands of people around the world suffering from a number of breathing disorders. In developing nations it is commonly done at medical centers but in the nations like the Untied States, it can be easily provided at home. This is where oxygen cannulas come in. These hollow tubes are the go to tool that connects the supplementary supply of oxygen to the nostrils for delivery.
Top Ten Oxygen Cannulas That Assist In Proper Breathing
It has a one piece anatomical design that ensures maximum patient comfort. It has an over-the-ear placement thus securely positioning the cannula on the patient. Salter Style 1600 Series Adult Nasal Cannula allows the patient to move their head and their arms freely without worrying about displacing the cannula or dropping it.
Benefits of Salter Style 1600 Series Nose Cannula
The curved nasal prongs fit perfectly and provide comfort.
The tubing is curved in such a way that it places itself perfectly over the upper lip.
The design of the oxygen nose tube eliminates the use of ridges or flaps that usually cause irritation.
It has a 3-channel safety tubing that ensures an uninterrupted supply of oxygen.
 
It has a micro-size that allows the oxygen supply tubing to be less visible on the face. Salter Style Adult Micro Nasal Cannula helps increase patient confidence and compliance. The over the ear design cancels out the use of ridges and flaps that usually cause irritation. It is a one piece cannula and thus does not require any kind of assembly. It is apt for uses where the flow is approximately 3 LPM.
Benefits of Salter Style Micro Nasal Cannula
The material used is soft and as a result very comfortable to use.
It has curved and tapered nasal prongs that fit perfectly inside the nostrils.
The transparent like feature makes it minimally visible during use.
The material is lightweight, hence does not put any pressure on the nose or the ears.
It has a three-channel tubing system to make sure you have an uninterrupted supply of oxygen.
Precautions while using Salter Style Adult Nasal Cannula
Do not sterilize or reuse the cannula.
There should not be any kind of contamination while using the cannula.
Do no turn or twink the cannula according to your wish as it might obstruct the oxygen supply.
Do not let children near any oxygen system or cannula without adult supervision.
 
The lip plate of this nasal oxygen tube is angulated and flexible. The beveled tips provide a softer edge. The tip is designed to be comfortable to the nostrils. CareFusion AirLife Standard Nasal Cannula is available in both flared and non-flared tips depending on the usage of patient. Although it is made to be resistant and strong, one should avoid twisting the cannula.
 
Features of AirLife Standard Nasal Cannula
All oxygen supply tubings are crush resistant to minimize occlusion and kinking
Disposable and curved
Available with flared or non-flared tips
Packaged separately
Specifically designed for pediatric use, Salter Style Children Nasal Cannula is made of soft plastic and is lightweight so as to minimize any kind of discomfort or pressure on the ears. Children often get irritated by medical equipment but this cannula is very comfortable to the skin thus making it perfect for use with children. It is a one-piece cannula, thus eliminating the need for any assembly. There are no ridges or flaps that could cause any kind of irritation.
Benefits of Salter Style Pediatric Nasal Cannula
It is designed for use indoor and outdoor.
It is an over-the-ear cannula, thus ensuring that it does not slip and get displaced.
The prongs are curved, tapered, and smaller for easy insertion into the nostrils of children.
It fits perfectly over the upper lip thus preventing slipping.
Precautions while using Salter Style Children Cannula
Nothing should be placed on the cannula or the supplying canister as it might obstruct flow.
Children should not be allowed to use it without adult supervision.
Do not use any kind of lubricant on the prongs as they might cause irritation in the nose.
Always keep the cannula clean but do not sterilize the cannula.
 
An important component of regular oxygen cannula types, it is completely leak proof to ensure that the proper amount of oxygen reaches the patient. Salter Oxygen Tubing Swivel Connector - Male to Male can rotate a complete 360°, thus reducing the chances of twisting, turning, or crimping the cannula. It is the lock of safety while using a cannula and is highly convenient to use.
Benefits of Salter Oxygen Tubing Connector
It has leak free coupling to make sure that no oxygen is wasted.
The tips are perfectly shaped to support regular sized cannulas.
It is strong and lightweight, thus making it the perfect choice.
It has gentle and blunt angles, thus eliminating the chances of injuries.
It is ribbed on all ends to help gripping it better.
It is completely latex free.
Medline Soft Touch Nasal Oxygen Cannula is economical, comfortable and latex-free. This nasal cannula provides a better patient fit making it ideal for long-term care. It helps minimize irritation and soreness. Designed for long-term oxygen patients with curved, non-flared nasal prongs. It comes in variety of length & sizes and naturally fits in nostrils for comfortable fit. It features a soft-touch tip and reduces soreness and irritation from cannulas. It is designed for safe and sound extended use
Features of Medline Nasal Cannula
Easy to use and disposable
Crush-resistant tubing
Connection type: Standard
Instrument grade: Plastic
Hudson RCI Softech Adult Nasal Cannula offers a standard over-the-ear design with exceptionally soft nasal prongs. This cannula is extremely lightweight and flexible. The over-the-ear design optimizes fit and stability while maximizing patient comfort. The Hudson RCI Softech Adult Nasal Cannula is individually packaged. A standard tubing connector allows direct attachment to flow meter.
Features of Hudson RCI Softech Nasal Cannula
Star-Lumen Design
Provides Crush-Proof and Kink-Proof Tubing
Extremely Lightweight and Flexible
Drive Cozy Adult Soft Nasal Cannula is made of extra-soft disposable material for long-term use. It comes standard with non-kink tubing. The adjustable tubing fits comfortably over the ears to hold the cannula firmly in place, affording complete freedom of movement. It is designed with curved prongs and an extremely soft cannula with a variety of tubing lengths to accommodate a wide number of patients' needs
Features of Drive Cozy Adult Nasal Cannula
Compatible with supplemental oxygen sources delivering up to 15 LPM
Latex free and flexible
Fits snugly around the nose and on the face
Allied Adult Softie Nasal Cannula with Sure Flow Tubing has an over-the-ear style to facilitate low-flow oxygen. It has an anti-roll guard for better fit, comfort, and positioning. The cannula comes with a softer tubing connector for an easier fit. This tinted and clear nasal cannula provides better comfort and is ideal for long-term use.
Features of Allied Adult Softie Nasal Cannula
Includes sure flow tubing
Features non-flared tip
Clear color
Available in non-sterile style
For single-patient use
Latex-free


 
Hudson RCI Star Lumen Oxygen Supply Tubing features a channeled inner lumen to resist kink and occlusion. This tubing helps meet the needs of patients and clinicians in most care settings. This tube can be used to help deliver oxygen to the patient. It is available in 7 to 50 ft lengths. This oxygen tube is available with a standard or universal connector. It is connected to the oxygen concentrator and oxygen nasal cannula.
Features of Hudson RCI Star Lumen Tubing
Comes with a kink-resistant design
Attaches directly onto the flowmeter, eliminating the need for an adaptor
Comes with a star lumen technology
For single-use only
Individually packaged
Made with vinyl material
Choosing the right kind of oxygen tubing supplies should be one of the first steps while deciding what device or tools one should buy for supplying or using supplementary oxygen. Cannulas are the delivery method for oxygen, the wrong kind could cause loss of oxygen or complications. For more information on oxygen cannulas, please check the best nasal cannula for oxygen.
Oxygen Nasal Cannula FAQ
1. How often should cannulas be changed?
If worn seven days a week, the nasal cannula, i.e., 24 hours a day, must be changed every two weeks. Subsequently, you can regularly wipe the nasal prongs with a clean cloth with a mild soap solution to keep them free from germs and infections.
2. Can a nasal cannula be used in the mouth?
Many people who are mouth breathers and on oxygen have tried to place the nasal cannula in their mouth instead of the nose; however, experts opine that using a nasal cannula in the mouth is unsanitary and makes the oxygen delivery exclusively less effective.
3. What is the difference between nasal cannula and oxygen mask?
The fundamental difference between a cannula and a mask lies in their shape and structure. A cannula for the nose is a flexible tube with two prongs inside the patient's nostrils. Meanwhile, a portable oxygen mask is a plastic, rubber, or silicone mask covering the nose and mouth.
4. Is an oxygen mask better than a cannula?
Studies have shown that the average SpO2 with a mask on was slightly lesser than the cannula. Moreover, experts are of the view that nasal cannulae are more likely to remain in position than face masks and maintain an optimum saturation in most patients.
Disclaimer: All content found on our website, including images, videos, infographics and text were created solely for informational purposes. Our content should never be used for the purpose of diagnosis or treatment of any medical conditions. Content shared on our websites is not meant to be used as a substitute for advice from a certified medical professional. Reliance on the information provided on our website as a basis for patient treatment is solely at your own risk. We urge all our customers to always consult a physician or a certified medical professional before trying or using a new medical product.