All You Need To Know About Hydrocolloid Dressings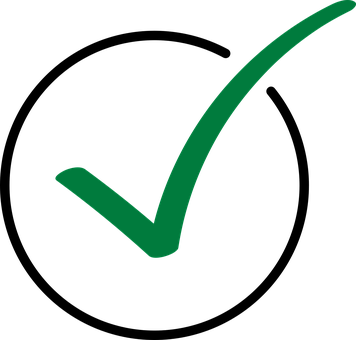 Reviewed by Christine Kijek, Registered Colorectal Nurse, on April 19, 2023
Hydrocolloids are known to have a unique design with an adhesive compound containing gel-forming agents like gelatin or sodium carboxymethylcellulose. This adhesive is laminated on a film or foam made from polyurethane, making the dressing absorbent, flexible, waterproof, and self-adherent.
Hydrocolloid wound dressings provide insulation and a moist wound environment conducive to healing. In addition, they use the moisture and enzymes of the body to hydrate the wound bed for faster healing.
What is hydrocolloid?
Hydrocolloids are a type of wound dressing containing pectin, gelatin, and carboxymethylcellulose. When the hydrocolloid bandage is applied to the wound bed, the hydrophilic particles absorb the wound drainage and swell up. The swollen particles then liquefy and convert into a gel, enhancing the autolytic debridement. Subsequently, hydrocolloid dressings are impermeable to oxygen, water vapor, and carbon dioxide.
They are available in paste, gel, or sheet form and may be used as a primary or a secondary dressing. The gel or paste dressing needs a secondary dressing for proper security. When used as a secondary dressing, the wound surface should be in contact with alginate or gelling cellulose fiber.
Hydrocolloid dressing benefits
Absorbs wound exudate.
Offers pain-free application.
Does not adhere to the wound bed.
Impermeable to bacterial contaminants.
Flexible and waterproof to let you shower with it.
Maintains a moist wound environment for quicker healing and tissue growth.
When to use hydrocolloid dressing?
Hydrocolloid bandages are best suitable for treating non-infected and minimal exudate wounds, such as minor burns or pressure ulcers, also known as bed sores. Since these are flexible, difficult areas, such as elbows, heels, or knees can be dressed with hydrocolloids. 
Some of the conditions that warrant the use of hydrocolloidal dressings are -
Acne
Leg ulcers
Open blisters
Surgical incisions
Granular and necrotic wounds
Low to moderate drainage wounds
When to not use hydrocolloid bandages?
Hydrocolloid bandages should not be used on  - 
Dry wounds
Wounds having exposed tendon or bone
Infected wounds
Wounds with the fragile peri-wound skin
Deep narrow sinus tracts
Best Seller Hydrocolloid Wound Dressings
HPFY offers an extensive collection of hydrocolloid dressings that include gel, paste, or sheet and are transparent, absorbent, anti-microbial, adherent, or non-adherent.
How to apply hydrocolloid bandage?
Wash your hands properly. 
Cleanse the wound with a saline solution.
Use a sterile gauze to pat dry the peri-wound skin.
Measure the dressing to leave an inch margin to cover the wound.
Remove the paper liner and apply it to the center of the wound. 
Smooth out the edges.
Avoid overstretching or applying too much tension. Putting too much stress on it can cause trauma to the skin.
Hold the dressing in place after applying.
If your dressing does not have borders, use medical tape, undercast padding, netting, or retention bandage to secure it.
How to remove the dressing?
Gently press down the skin near one edge of the dressing.
Keep lifting off other edges until the adhesive detaches from the skin.
Peel it off carefully from the wound in the direction of hair growth.
Frequently Asked Questions
1. When to change a hydrocolloid bandage?
Hydrocolloid bandages last up to three to seven days. Change the dressing if it starts to peel off from the edges. Since hydrocolloids keep the wound moist and protected, they need not be changed daily. 
2. How long can you leave a hydrocolloid bandage on?
You can keep the bandage on blisters for 3-5 days. These are waterproof, therefore, need to be removed for showering. 
3. Can you shower with it?
Yes, many wound dressings, such as the Tegaderm Hydrocolloid Dressings, are impervious to bacteria and usually waterproof, meaning that patients can shower and even swim normally without concern. Moreover, different types of hydrocolloid dressings are proven to lower the infection risk drastically.
4. Can you use a hydrocolloid bandage for acne?
A hydrocolloid patch is safe to use on acne, scab, or pimple. The moist environment of the hydrocolloid coating does not let it be dry, irritated, or itchy. Since hydrocolloid patches do not let you touch the wound constantly, it helps in quicker healing.
5. Can you use a hydrocolloid bandage for cold sore?
Yes. A cold sore or fever blister is a red, weepy sore that pops up and may feel uncomfortable. Hydrocolloid patches are effective in keeping the cold sore hidden and treating the lesion. It is occlusive, absorbent, and transparent, which makes it an ideal and viable option for treating cold sores.  
Where can I buy hydrocolloid wound dressing?
We have established that hydrocolloids have many different advantages attached to them, so now it is time to answer where you can buy hydrocolloid bandages, patches, and more. Health Products For You offers a wide product range from top-selling hydrocolloid dressing brands like DuoDERM, Comfeel, Exuderm, Restore, etc.
Related Articles
Disclaimer: All content found on our website, including images, videos, infographics and text were created solely for informational purposes. Our content should never be used for the purpose of diagnosis or treatment of any medical conditions. Content shared on our websites is not meant to be used as a substitute for advice from a certified medical professional. Reliance on the information provided on our website as a basis for patient treatment is solely at your own risk. We urge all our customers to always consult a physician or a certified medical professional before trying or using a new medical product.