All You Need To Know About Hydrocolloid Dressings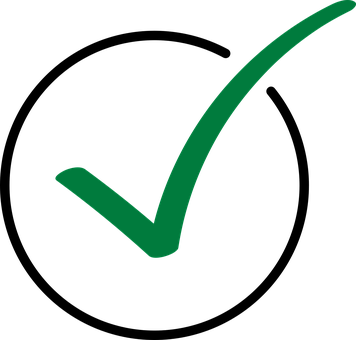 Reviewed by Christine Kijek, Registered Colorectal Nurse, on November 17, 2022
Introduction     |    Benefits     |    Uses     |    Top-Selling     |    How to use?
Hydrocolloid dressings are known to have a unique design. They include an adhesive compound containing gel-forming agents like gelatin or sodium carboxymethylcellulose. The adhesive compound is laminated on a film or foam made from polyurethane. Dressings so formed are absorbent, flexible, waterproof, and self-adhering. Hydrocolloid wound dressings provide insulation and a moist wound environment conducive to healing. They use the moisture and enzymes of the body to hydrate the wound bed for faster healing.
Hydrocolloid Dressings - Work as a Primary or Secondary Dressing
Hydrocolloid dressings are available in paste, gel, or sheet form and may be used as a primary or a secondary dressing. The paste or gel dressing needs a secondary dressing for proper security. When used as a secondary dressing, the wound surface should be in contact with alginate or gelling cellulose fiber.
Hydrocolloid wound dressings consist of a hydrocolloid matrix containing materials like pectin, gelatin, and carboxymethylcellulose. They are an absorbent, opaque, waterproof, and adherent wafer that carries hydrophilic colloidal particles in a hydrophobic polymer. When the hydrocolloid bandage comes in contact with the wound surface, the hydrophilic particles absorb the fluid. These particles swell, liquefy, and convert into a gel over the wound surface, enhancing autolytic debridement. Hydrocolloid bandages are impermeable to oxygen, water vapor, and carbon dioxide.
What are the benefits of hydrocolloid dressing?
Self-adherent
Does not adhere to the moist wound base
Impermeable to gases, bacteria, water vapor, water, and many other external contaminants
Provides a moist wound environment that promotes new tissue formation
Minimal disruption to healing
Waterproof property lets users take a shower with it
Easy to apply to wound surface
Quick exudate absorption
Reduces pain
It May be used with venous compression products
Can be worn for several days without being changed
Disadvantages of Hydrocolloid Bandages
These hydrocolloid patches are unsuitable for wounds with heavy exudate or infection and hence, should not be used if the wound has been infected. Some other disadvantages of hydrocolloid bandages include:
Difficult to evaluate the wound through the hydrocolloid patches
Hydrocolloid bandages might curl or roll-on edges
Occasionally dressing adheres to the wound and causes strain to the fragile skin when removed.
When should hydrocolloid dressings be used?
Hydrocolloid patch is used to treat different types of wounds. Best results are seen when the wound is uninfected:
Partial or full-thickness wounds
Granular and necrotic wounds
Low to moderate drainage wounds
Surgical incisions
Pressure injuries
When should you not use Hydrocolloid Bandage?
Hydrocolloid bandage is usually contraindicated for:
Dry wounds
Wounds having exposed tendon or bone
Wounds with heavy exudate
Infected wounds
Wounds with the fragile peri-wound skin
Deep narrow sinus tracts
Tunneling wounds
Top-Selling Hydrocolloid Dressings
HPFY offers an extensive collection of hydrocolloid dressings that include gel, paste, or sheet and are transparent, absorbent, anti-microbial, adherent, or non-adherent.
How to Apply Hydrocolloid Dressing?
Use a saline solution to clean the wound.
Measure the dressing to allow a one-inch margin from the wound edge.
Remove the paper liner and apply the hydrocolloid dressing to the center of the wound. Use a rolling motion to smooth out the edges.
Do not overstretch or apply too much tension because it can result in blistering, skin trauma, or breaks to the surrounding skin.
After applying the dressing, hold it in place with the help of your palms. The warmth of your hand will mold the dressing to the skin.
If the hydrocolloid dressing does not have its own border, use adhesive tape, undercast padding, netting, or retention bandage to secure it.
How to remove Hydrocolloid Wound Dressings?
Gently press down the skin near one edge of the dressing.
Lift up that dressing edge until all the adhesive is free.
Continue to lift around other edges until all the adhesive is detached from the skin.
Now peel off the dressing carefully from the wound in the direction of the hair growth.
If a new dressing is needed, follow the above-stated steps to reapply for a new hydrocolloid dressing.
When to change Hydrocolloid Dressings?
The wounds covered by hydrocolloid bandages are moist and protected and need not be cleaned daily.
The wounds will heal faster if they are not cleaned or exposed to air regularly.
Hydrocolloid dressings will need a change every 3 to 7 days.
Sometimes, if the hydrocolloid dressing is leaking from the edges or it is 70% full with the wound exudate, it can be changed earlier.
Can you shower with Hydrocolloid Dressing?
Yes, many wound dressings, such as the Tegaderm Hydrocolloid Dressings, are impervious to bacteria and usually waterproof, meaning that patients can shower and even swim as normal without concern. Moreover, different types of hydrocolloid dressings have been proven to drastically lower the risk of infection.
Can you put a Hydrocolloid Patch on a scab?
A hydrocolloid patch is safe to use on a scab. The moist environment of the hydrocolloid coating does not let the scab be dry or itchy, which normally results in less irritation. This promotes quicker healing since the patient isn't constantly touching the wound while it heals.
Can you use Hydrocolloid Dressings on stitches?
Hydrocolloid dressings are integral in managing surgical wounds and stitches, both as primary and secondary dressings for sutured wounds and those healing by secondary intention.
Where can I buy Hydrocolloid Dressings?
We have established that Hydrocolloid Dressings have many different advantages attached to them, so now it is time to answer where you can buy hydrocolloid bandages, patches, and more. Health Products For You offers a wide product range from top-selling hydrocolloid dressing brands like DuoDERM, Comfeel, Exuderm, Restore, etc.
Disclaimer: All content found on our website, including images, videos, infographics and text were created solely for informational purposes. Our content should never be used for the purpose of diagnosis or treatment of any medical conditions. Content shared on our websites is not meant to be used as a substitute for advice from a certified medical professional. Reliance on the information provided on our website as a basis for patient treatment is solely at your own risk. We urge all our customers to always consult a physician or a certified medical professional before trying or using a new medical product.