Quick Way to Heal Wounds: Medihoney & Its Benefits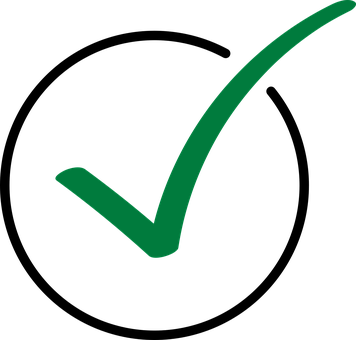 Reviewed by Christine Kijek, Registered Colorectal Nurse, on September 10, 2022
The history of mankind has an abundance of "ancient remedies." Some of these are nonsense, but some are actually effective. Of the many natural remedies available, the use of honey in wound healing is one that has been around for centuries and can truly help with wound healing. Believe it or not, there are numerous reasons and medical benefits to using Honey Wound Care Products for wound healing.
What are the natural benefits of Medihoney?
Wound healing can be a multifaceted endeavor and in order to expedite the healing process the use of Medihoney is an all-natural option. Yes, you can sweeten your tea or spread it on toast, but what we're talking about here is taking advantage of its medicinal properties. The benefits of Medihoney include:
Antimicrobial properties
Promotes autolytic debridement
Deodorizes malodorous wounds
Stimulates wound tissue to expedite healing
Promotes moist wound bed
Never use regular honey on a wound.before you go to the grocery store and start putting sweet honey on your wounds, Medihoney is a specific type of honey. It is also known as Manuka honey. It is derived from the nectar of the Manuka tree that is found in New Zealand and southeastern Australia.
Why buy Medihoney for Wounds?
Yes, Medihoney is a natural wound healing aid but how does Medihoney work? Honey has a number of reasons why you may want to consider it for your wound healing needs. Some of these are:
1. Hydrogen Peroxide: This gives Manuka honey its antibiotic quality. Hydrogen peroxide is found in most kinds of honey as well as Medihoney.
2. Methylglyoxal: The main antibacterial component in Manuka honey is derived from the conversion of dihydroxyacetone that is found in high concentrations in the flower of the Manuka tree.
3. Sterile: Medical-grade honey differs from standard, everyday honey in that it is sterilized and usually prepared as a dressing that simply needs to be applied directly to the wound.
4. New Superbugs: Over time, the use of antibiotics can create "superbugs" that are resistant to standard antibiotics. The use of Medihoney does not appear to create these anti-biotic resistant strains.
The science of wound healing is multifaceted and can incorporate a number of traditional and alternative treatments. An all-natural method such as Medihoney is one that should be looked at closely as a quick (and natural) way to heal wounds. Many cultures have discovered the benefits of honey and now so can you.
Where to buy Medihoney Wound Dressing?
Medihoney is a natural wound healing aid. Health Products For You offers numerous products like Wound Dressing, Wound Cleanser, Dermagran Ointment, and many more manufactured by Medihoney. Choose from a range of products under different brands like Surgilast, Primacol, Hydrocell, Primer, Dusor and Ultrafix, etc. Shop now!
Disclaimer: All content found on our website, including images, videos, infographics, and text were created solely for informational purposes. Our content should never be used for the purpose of diagnosis or treatment of any medical conditions. Content shared on our websites is not meant to be used as a substitute for advice from a certified medical professional. Reliance on the information provided on our website as a basis for patient treatment is solely at your own risk. We urge all our customers to always consult a physician or a certified medical professional before trying or using a new medical product.