Topical analgesics are generally recommended to avoid systemic side-effects. They are gels that are applied to painful joints, sprains, and muscle aches. The chemicals in these gels are either heat inducing or cold inducing chemicals that react with the skin to produce a heated or a cold effect. This in turn acts against the pain in the body.
They are a very common ointment used my scores of people around the world. They come in various options. Some have a varying color, while some have a different smell; some feel different whereas some are specifically used for some body parts.
There are a number of options in this category. For example, Prossage Heat Therapeutic Warming Ointment is developed specifically to produce gentle penetrating heat to the skin, fascia, muscles and other soft tissue structures. Its warming properties make it a revolutionary breakthrough for effective treatment of symptoms, soft tissue pain and dysfunction throughout the body. The non-slip, controllable glide allows the therapist to work more effectively.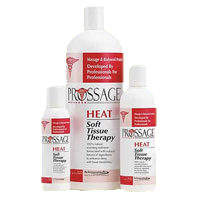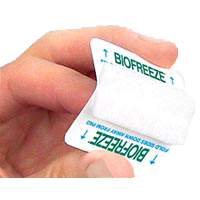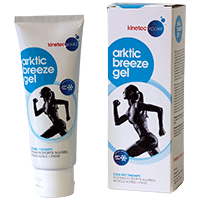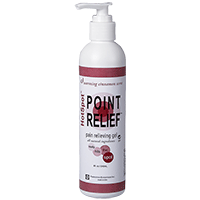 The Biofreeze On-The-Go Pain Relieving Singles provides highly effective short term pain relief promoting faster recovery. They are applied to affected areas for fast and effective relief of pain related to sore muscles, muscle sprains, muscle strains, sore joints, arthritis and bruises. The Kinetec Kooler Arktic Breeze Gel Tube quickly cools down the skin and keeps it cool to relieve pain and reduce swelling. It can be used for minor injuries, joint pain, muscle aches and pains.
The Fabrication Point Relief HotSpot Warming Gel features water-based formula that minimizes grease and residue. This warming lotion offers soothing massage when rubbed in with hands and has a cinnamon scent. It provides fast-acting temporary relief for minor aches, pains of muscles and joints associated with simple backache, arthritis, bruises, strains and/or sprains.
Disclaimer: All content found on our website, including images, videos, infographics and text were created solely for informational purposes. Our content should never be used for the purpose of diagnosis or treatment of any medical conditions. Content shared on our websites is not meant to be used as a substitute for advice from a certified medical professional. Reliance on the information provided on our website as a basis for patient treatment is solely at your own risk. We urge all our customers to always consult a physician or a certified medical professional before trying or using a new medical product.