Many people rely on a supply of ostomy related products to maintain their daily and long-term health. So, what would happen if their supply were to be interrupted? This disruption in the delivery of desperately needed supplies could wreak havoc on their daily routine or schedule, not to mention the potential health hazards that not having their supplies could present. The question is: what supplies and in what quantity should ostimates have on hand in case of a crisis, such as COVID-19?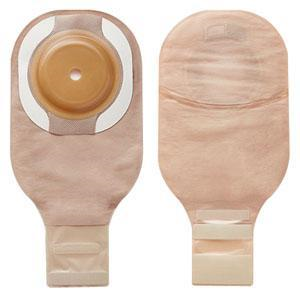 What & Why Should I Plan?
Many times, we do not plan for things that may seem unlikely to happen. It is the "oh that will never happen" scenario. Well, with the outbreak of the COVID-19 virus we now see that the improbable can happen at any time. If we learn anything from this pandemic it is we should be prepared for as many possible events as we can. Maybe we can take a tip from the Boy Scouts whose motto is "be prepared." As we all have experienced recently, it is prudent to have crucial medical supplies in reserve (especially ostomy supplies). Reasons to keep ostomy supplies in reserve include:
Maintain apparatus change schedule: This allows ostomy patients to have the appropriate supplies on hand in order to change their apparatus on the schedule that they have become accustomed to. Often this schedule is based upon necessity or health needs.
Avoid shortage: Many estimates opt for disposable colostomy or ileostomy bags. Having a supply on hand during a crisis can allow ostomy patients to maintain their current program without running out of supplies.
Supply chain delays: As many people have experienced with cleaning supplies during the coronavirus pandemic, the supply chain that delivers our supplies can be negatively affected during a crisis. By having supplies in reserve, this issue can be minimized or even avoided.
Avoid brand change: Once you get into a routine with any ostomy apparatus the last thing you would want to do is to not have your style or brand of ostomy apparatus available. This could require you to try a different style or brand of colostomy/ileostomy device.
5 Ostomy Supplies You Should Have
Colostomy or ileostomy patients require several different medical supplies in order to maintain a healthy stoma and ostomy. Luckily, most of the supplies can be stored for long periods of time without fear of spoilage. Five critical ostomy supplies that should be on hand are:
1. Colostomy/Ileostomy Bags
This is the meat and potatoes of any ostomy appliance. These bags need to be changed or cleaned regularly in order to maintain a sanitary ostomy appliance and clean stoma.
2. Adhesives
Ostomy appliances require an adhesive to seal tightly around the stoma. These medical adhesives can be in a liquid form and brushed on the skin to secure your pouch properly.
3. Adhesive Discs/Rings
These round "wafers" are used to secure your appliance safely and securely around your stoma to avoid leakage. These can be precut or custom cut by the user depending upon their stoma size.
4. Adhesive Remover
Obviously, if you apply an adhesive to your skin you would want to safely remove it in order to avoid skin irritation over time. These adhesive removers are specifically designed for ostomy appliances and are skin-friendly to protect the stoma area.
5. Barrier Cream/Lotion & Ostomy Paste/Powder
When applying, changing, or cleaning your ostomy pouch a major component of ostomy care is skincare. These barrier creams/wipes help protect skin in the stoma area and ostomy powder can help absorb moisture to keep skin safe such as Stomahesive Powder. Ostomy paste is used to help level out uneven skin areas to ensure the secure fastening of your ostomy appliance.
For ostomy patients, the availability of their ostomy supplies can be critically important to their overall health. Without the proper products, they can suffer skin breakdowns, infections, and overall diminished quality of life. Other supplies, such as deodorants or support garments may also be of importance to ostomy patients. By thinking proactively, they can potentially avoid these problems and others by simply planning ahead and having their necessary supplies available in reserve. A little forethought can go along way!!
Disclaimer: All content found on our website, including images, videos, infographics and text were created solely for informational purposes. Our content should never be used for the purpose of diagnosis or treatment of any medical conditions. Content shared on our websites is not meant to be used as a substitute for advice from a certified medical professional. Reliance on the information provided on our website as a basis for patient treatment is solely at your own risk. We urge all our customers to always consult a physician or a certified medical professional before trying or using a new medical product.