WHAT IS A "SPACER" AND WHO USES ONE?
In the respiratory world, a "spacer" or "holding chamber" refers to a product that is used with an inhaler (also known as an MDI or metered-dose inhaler).
An inhaler that patients use for relief from wheezing, shortness of breath, and other respiratory maladies are only effective if the user has good technique. To understand what that is, consider first the basics of an inhaler.
What are Inhalers & how do they work?
An inhaler is a canister of medication that is inhaled into the lungs for quick or ongoing relief from breathing problems. The patient must be able to "actuate" the canister to release the medication and "inhale" it as deeply as possible at the same time. An inhaler is a canister of medication that is inhaled into the lungs for quick or ongoing relief from breathing problems. The patient must be able to "actuate" the canister to release the medication and "inhale" it as deeply as possible at the same time. 
If not done properly, most of the medication ends up in the mouth or at the back of the throat instead of in the airway. This can lead to overuse of the medication or minimal relief from the treatment.
Doing it properly is not as easy as it sounds, however. It is especially challenging if the patient has dexterity problems, has a tremor, is having a crisis, is elderly or a child, or cannot coordinate releasing the medication and inhaling at the same time, a common problem. 
What is a Spacer and how is it used?
Most doctors now will order a "spacer" or "holding chamber" so that the patient can still benefit from the inhaled treatment.
A spacer or holding chamber attaches to the inhaler and allows the patient to release the medication into the chamber and then inhale it. It does not require any coordination at all. 
Spacers come with mouthpieces or masks. The chamber is made of plastic, is tube- or football-shaped, and comes apart for washing. 
There are no contraindications for the use of a spacer. It can be safely used by anyone who needs an inhaler/mdi.  It is especially useful for elderly and pediatric patients where ability and/or understanding is minimal. 
Important Things About Using a Spacer 
Importantly, the chamber does not hold the aerosol for a long period of time. The patient needs to inhale through the spacer slowly and deeply but must do so within 5- 10 seconds of releasing the medication or else the medication will "rain out" in the chamber and be useless.
Spacers/holding chambers are an excellent tool for your healthcare toolbox if you use inhaled medications. You can buy them without a prescription. Always follow your doctor's and the manufacturer's instructions on their use and care. 
Here Are The Best Holding Chamber For You 
The Monaghan AeroChamber Plus Z STAT, Respironics OptiChamber Diamond, RDS Microchamber, Hudson RCI Pocket Chamber, And The Pari Vortex.
There are also spacers available for tracheostomy patients. The Monaghan AeroVent Plus Collapsible Chamber can be used in conjunction with a ventilator, while The Monaghan AeroTrach can be used for an open trach.
Monaghan AeroChamber Plus Z STA Benefits
Single patient use
Reusable and  used for 12 months
Suitable for adults and young adults
Assures consistent dose of medication
Philips Respironics OptiChamber Diamond Benefits
Low resistance valves
Anti-static chamber
High flow whistle
Unique stepped mouthpiece
RDS Microchamber Aerosol Holding Chamber
RDS Microchamber Aerosol Holding Chamber Benefits
Very cost effective
Portable and easy to carry
Increases patient compliance
Easy maintenance
Hudson RCI Pocket Chamber Benefits
One Way Valve
Convenient
Anti-Static
Lightweight
Where to buy Inhaler Spacers?
Health Products For You offers a huge range of inhaler spacers to simplify the inhaling process, ensuring you get the prescribed amount of medication. HPFY is your destination for health and wellness products at exceptional savings. Shop with us and get exclusive discounts on all that you need. Place your order today!
Author Profile: Laura Castricone, Respiratory Therapist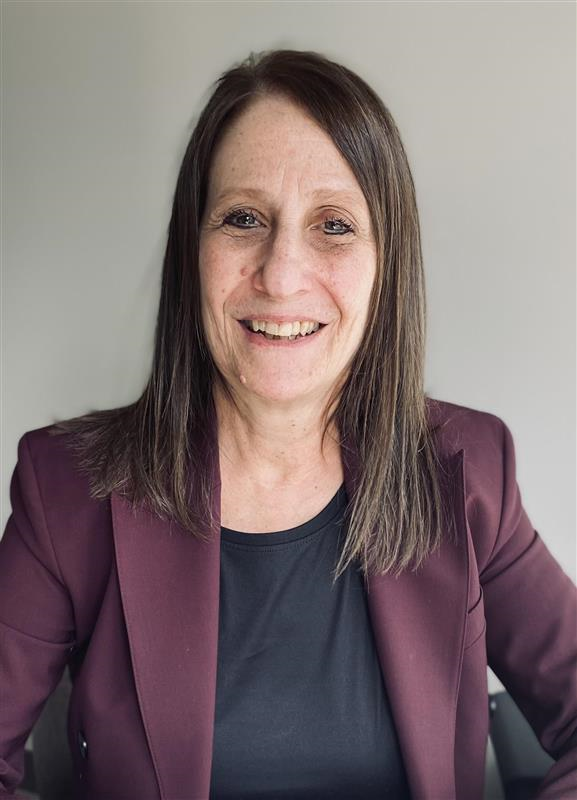 My name is Laura Castricone and I am a Certified Respiratory Therapist. I have been practicing in the state of Connecticut since 1992. I have worked in several aspects of respiratory care including sleep medicine, critical care, rehab, and home care. I earned my respiratory certification at Quinnipiac University in Hamden, CT. Prior to becoming an RT, I attended the University of Connecticut pursuing a degree in English but left Uconn in my junior year to work with my father in the restaurant business. I stayed with him for over a dozen years. An education, by the way, that can never be bought! Once I married and had children, the restaurant business no longer fit my lifestyle. When my children were one and two years old, I decided to go back to school and that is where my career in respiratory care began. This career has been very rewarding and I have been blessed to meet some extraordinary people along the way. I grew up in Waterbury, CT, and now live in Litchfield County, CT with my husband and our crazy Jack Russell terrier, Hendrix. My hobbies include antiquing, gardening, writing plays, and painting miniature paintings.
Disclaimer: All content found on our website, including images, videos, infographics and text were created solely for informational purposes. Our content should never be used for the purpose of diagnosis or treatment of any medical conditions. Content shared on our websites is not meant to be used as a substitute for advice from a certified medical professional. Reliance on the information provided on our website as a basis for patient treatment is solely at your own risk. We urge all our customers to always consult a physician or a certified medical professional before trying or using a new medical product.