Top Six Gift Items for Nurses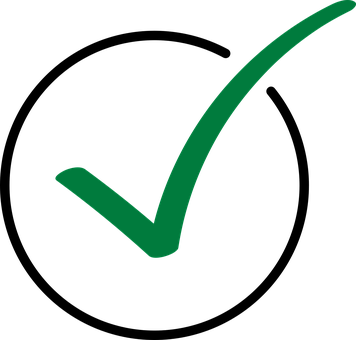 Reviewed by Christine Kijek, Registered Colorectal Nurse, on December 12, 2022
The holiday season is the perfect time to show our loved ones that we care by gifting them something amazing as well as useful. Here are a few gifts you could give to those special nurses who have been an important part of your life.
1. Scrub Jackets
We can all agree that scrubs aren't the most graceful looking apparel one wears daily. But they are an important part of a nurse's work life. A scrub jacket can be the perfect gift to add a dash of color and character to everyday scrubs. The Medline Warm-Up Scrub Jacket has a ComfortEase fabric with a rich look that brings a splash of color to their wear. It has two pockets with knit cuffs.
Landau ScrubZone Women Warm-Up Jacket
Landau Essentials Women Warm-Up Jacket
2. Insulated Coffee Mugs
A hectic day in the hospital warrants a good cup of coffee. Since disposable cups aren't environmentally friendlyThe Medline Insulated Mug comes to the rescue. It has an easy to grasp handle and a stable base to prevent spills. Keeps liquids and foods hot or cold so it's perfect for a hot cup of coffee in the winter or a fruit cooler on a summer day.
Providence Spillproof Independence Two Handle Plastic Mug
3. Stethoscope and Stethoscope Tags
The stethoscope is an indispensable tool for a nurse. Modern high-quality stethoscopes are costly and so losing one or misplacing one can be disheartening. Stethoscope tags are a great option to mark their own, so that it doesn't get misplaced or mixed up with other stethoscopes. It also adds a personal touch. The 3M Littmann Tags fit around the yoke area and can be handwritten and engraved upon.
3M Littmann Master Classic II Stethoscope
4. Compression Socks
You rarely see a nurse sitting comfortably in a chair or on a couch in the hospital. They are almost always on their feet. This takes a toll on their legs, and often becomes a precursor to conditions. Compression socks can help improve circulation and reduce pain. The Activa Ultra Sheer Compression Socks are specially designed for women. They provide ultra-light support and are also very fashionable.
5. Pain Relief Gel
Working round the clock can be a tedious and sometimes, even a painful task. Nurses spend a lot of time on their which is why pain relief gel is a great gift idea. c The Boiron USA Arnicare Gel has a cooling effect that provides fast pain relief. It is non-sticky and non-greasy and is quickly absorbed by the skin.
Beutlich HurriCaine Oral Pain Relief Gel
6. Hand Sanitizer
Hygiene is of the utmost importance in any medical facility and nurses must be even more careful as they deal with patients, sometimes more than the doctor does. A nice hand sanitizer will fulfill all the above needs and will also leave a pleasant smell. The Argentus Thyme Sanitizer Gel uses silver and Aloe Vera to keep the hands clean and leaves behind a light herbal fragrance. It is non-flammable and contains zero alcohol.
The right gift is that which is useful as well as a symbol to show that you care. Choose from a wide range of products at HPFY, to make sure you show how much you appreciate your favorite nurses!
Disclaimer: All content found on our website, including images, videos, infographics and text were created solely for informational purposes. Our content should never be used for the purpose of diagnosis or treatment of any medical conditions. Content shared on our websites is not meant to be used as a substitute for advice from a certified medical professional. Reliance on the information provided on our website as a basis for patient treatment is solely at your own risk. We urge all our customers to always consult a physician or a certified medical professional before trying or using a new medical product.