Top 10 Value For Your Money: Adult Briefs 2023

One of the most common aids in the fight against incontinence is the adult brief and depending upon your specific need may become an expensive endeavor. It may seem infuriating that something that is so necessary can be extremely expensive, especially for those that may be on a fixed budget. Is there a way to make this necessity more consumer-friendly? Buying a product that does its job effectively and efficiently can lead to real cost savings. Your best bet is to find adult briefs that maximize the value for your money and we here at HPFY can point to 10 adult briefs that may give you the best bang for your buck.
Shop Top 10 Adult Briefs 
In the uncertainty of the Covid-19 world of today, ensuring that we get the most value for our dollar cannot be understated. For the foreseeable future it is crucial that whatever we need to spend our money on, we get the greatest return and our incontinence supplies are no exception. Getting the greatest value or return for each dollar can be important and these 10 adult briefs may just be right for you:
With a wide range of available waist sizes (32"-64"), these adult briefs are ideal for any incontinence patient suffering from heavy bladder leakage who requires maximum incontinence protection. The cloth -like outer fabric and odor guard technology make these briefs discrete and effective at minimizing odor.
Combining a super absorbent polymer and a breathable top sheet, these briefs are a great combination of comfort, protection, and odor control. The uni-tab fastening system is easy to use for both the user and/or caregiver for easy on and off handling. The comfortable fit of these briefs contributes to a more normalized lifestyle!!
Attends Belted Undergarments

The 28" pad of these soft, cloth like undergarments can accommodate waists up to 54" and features a super absorbent polymer channel that locks fluids in the core for skin protection and odor control. The low profile and anatomical design is gentle against the skin while the leg gathers provide a comfortable fit and provide additional leakage protection.
These affordable and economical briefs have an advanced "Hi-Loft" acquisition layer that absorbs fluid quicker and is softer for greater comfort. The Velcro -like reusable tabs allow for easy adjustment and comfort, while the gentle outer leg gathers provide additional leakage protection while the core design provides skin protection and odor control.
Attends Belted Undergarments
Designed to be extra absorbent and unisex, these adult briefs provide maximum protection against incontinence while giving the user increased comfort. Designed with a cloth like outer fabric and breathable side panels, have easy lock fastener strips and promote skin wellness by allowing the skin to breathe and reducing irritation.
For overnight protection from bladder and bowel incontinence, look no further than these highly absorbent adult briefs. Designed for nighttime or extended wear, the InstaDri Skin-Caring System promotes comfort and healthy skin, while the Odor Control technology reduces the effect of urine odor. The wetness indicator alerts caregivers to the need for changing and the curved elastic legs provide a better fit. Peace of mind can give you a peaceful night's sleep!!
The super absorbent core of these adult briefs can provide superior absorbency while the soft, cloth like backing gives a quilted look and feel that is noticeably quieter, discrete, and dignified. The dual action core locks fluid away from the skin and reduces odor while allowing air to pass through to keep skin dry and healthy.
Providing protection from heavy to severe incontinence, these briefs feature a Single Core Plus layer with more absorbent polymers than others to provide enhanced skin dryness and health. A moisture lining prevents leakage and the brief contains pH-reducing fibers that further contribute to the comfort and odor reducing properties of this adult brief.
Prevail Air Stretchable Briefs-Maximum Plus Absorbency

Available in three different sizes, these adult briefs have a 100% breathable AirMax Layer to maximize breathability and a dual core system that locks moisture away from your skin. Both work together to reduce odor and lessen the risk of skin irritation and breakdown while increasing comfort with a cloth like material. The Odor Guard Technology reduces the amount of odor causing ammonia while the stretchy side panels are easy to grab and adjust for a custom fit.
The triple tier moisture locking system of these adult briefs deliver superior performance and leakage protection which can help keep skin healthy and manage odor for incontinence patients. The cloth like outer material provides a discrete look and feel, while the ergonomic Flex-Tabs help give a secure, tailored fit to the user. These unisex adult briefs can be used by men and women ranging from 85 pounds (medium) to 250 pounds (extra-large) and resemble normal underwear.
Prevail Air Stretchable Briefs - Maximum Plus Absorbency
Nobody likes to waste money. In this case, finding the best value for your money when purchasing your adult briefs has never been more important. Using the appropriate adult brief that meets your absorbency needs can mean fewer changes and making your incontinence dollars go further. It's this financial peace of mind that can give you back your independence and quality-of-life!!
Disclaimer: All content found on our website, including images, videos, infographics and text were created solely for informational purposes. Our content should never be used for the purpose of diagnosis or treatment of any medical conditions. Content shared on our websites is not meant to be used as a substitute for advice from a certified medical professional. Reliance on the information provided on our website as a basis for patient treatment is solely at your own risk. We urge all our customers to always consult a physician or a certified medical professional before trying or using a new medical product.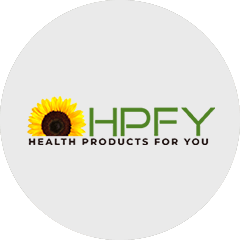 HPFY Staff Writer
HPFY Staff Writers are product experts with years of experience in medical supplies and equipment retail. They specialize in understanding the typical usage of our products, the differentiation between brands and have insights on product popularity and features. Each article ...
Trending Articles
Enteral Feeding: The What, When, and How
When traditional oral intake is not feasible, enteral feeding comes into play. It supports nutritional needs of individuals recovering from an injury or surgery. Dive into this informative article and learn what, when, why, and how of enteral feeding and ensure optimal patient care.
Using the Carpal Solution Carpal Tunnel Wrist Support
Looking for a non-invasive option to manage carpal tunnel symptoms? Experience relief from constant tingling and pain with this Carpal Solution Wrist Support. Read this article to know about the unique features and benefits of this wrist support brace designed to deal with CTS and find why it is one of the most reliable wrist braces available on the market.
Top 5 Best Reviewed Nebulizers of 2023
Need an effective and affordable nebulizer? Look no further, in this article we offer 5 of our best reviewed nebulizers that are loved by our customers. Click to read more and find the perfect nebulizer for all your respiratory needs.
10 Best Overnight Adult Diapers
Worried about nighttime leaks? Say goodbye to leakage with our ten best overnight adult diapers and wake up refreshed and dry.
Five Best Cervical Traction Devices of 2023
Neck pain can wreak havoc on your otherwise healthy life. Traction device improves your cervical health and overall well-being. Read more to find our best cervical traction devices designed to curb the stiffness and discomfort of cervical muscles.