The use of electrical impulses during physiotherapy treatment can have a multitude of applications. While it sounds scary, electrotherapy has a multitude of uses. Therapists can use neuromuscular stimulators (NMES) or TENS units to treat a variety of conditions. Everything from avoiding muscle atrophy to pain management can benefit from the use of electrotherapy. Your specific need will dictate what type of electrotherapy is appropriate for your therapy program. Many of these treatments can be done in a clinical setting as well as in the home.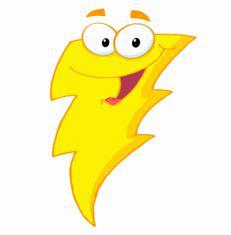 What Is Electrotherapy?
How exactly does electricity play a part in any therapy? To understand this, you must understand how our brain, muscles, and nervous system work together. The normal operation of our muscles relies upon electrical impulses sent by our brain to the corresponding muscles to either contract or extend depending upon the task at hand. Many times due to injury or other type of malady, our body's nerve receptors can trigger when some type of acute injury or even chronic situation causes pain or a lack of response from our muscles. Electrotherapy for nerve pain normally includes TENS therapy. TENS is an acronym for Transcutaneous Electrical Nerve Stimulation, which uses electrical wavelengths administered by a TENS unit to alleviate pain. While it's not fully understood how it works for pain relief it is believed that the electrical impulses a TENS unit generates interferes with our bodies own pain receptors, therefore blocking pain. The other theory is that a TENS unit produces electrical impulses that stimulate our bodies production of dopamine, which is a natural pain relieving hormone. Besides pain relief, electrotherapy (EMS) can be used for rehabilitation and even for training and recovery for athletes around the globe. There are different types of electrotherapy dependent upon your individual needs.
Zap Pain Away
Many physiotherapy treatment programs can incorporate electrotherapy in them. Your physical therapist may opt for TENS therapy that includes a TENS unit or a neuromuscular stimulator (EMS or NMES). Options for this therapy include:
Electrotherapy and pain relief can be achieved on your own schedule by employing an EMS or TENS unit. Each physiotherapy treatment can be done in a clinical setting or at home at your leisure. You should work with your doctor or therapist to derive the proper program for your individual case. Any change in the unit setting should only be done at the discretion of your doctor or therapist. Zap your way to pain relief easily and comfortably.
Disclaimer: All content found on our website, including images, videos, infographics and text were created solely for informational purposes. Our content should never be used for the purpose of diagnosis or treatment of any medical conditions. Content shared on our websites is not meant to be used as a substitute for advice from a certified medical professional. Reliance on the information provided on our website as a basis for patient treatment is solely at your own risk. We urge all our customers to always consult a physician or a certified medical professional before trying or using a new medical product.