Luxury beds are a combination of a traditional bed enhanced with several features modern day technology offers. Just as a traditional bed is made out of natural materials, so is the case with luxury beds. However, they are upgraded with various features to meet special needs and medical conditions. They have fully powered independent head and foot adjustments. The mattress choices include pillow-top, memory foam and latex, in twin, full, queen and split king sizes. They are especially meant for users with back pain, sciatica, arthritis, circulatory and respiratory conditions, which require assisted and comfortable getting in and out of bed as well as different comfortable positions.
There are different types of Luxury Beds:
Two-part Adjustable Beds: The upper part can be raised to be in a 'sit-up' position to perform activities such as eating, reading, working on laptops, etc. This also helps to get in and out of bed.

Three-part Adjustable Beds: In addition to the back lift, there is a break at the knee which prevents the user from slipping out of the bed.

Four-part Adjustable Beds: Similar to three-part beds with an additional section for sitting.
There are various add-on features which make them indispensable. These include height adjustability, hand rails, therapeutic massage function, under-bed drawers, USB ports, alarm clock, sleep timer, under bed lighting, etc. Most of the domestic luxury beds are electric and controlled by a handset.
Best-Selling Luxury Beds
Med-Lift Sleep-Ezz Adjustable Bed
Made out of cold rolled steel frames, this bed comes with a lifetime warranty. The electrical parts and wooden mattress base have a five (5) year warranty. Med-Lift Sleep-Ezz Adjustable Bed is available in economy, standard and heavy-duty series. A user can opt for just the bed base or a combination of bed base and mattress. It is available in two (2) sizes defined by its weight capacity, standard – 375 lbs and deluxe – 600 lbs. Some of its features include:
1/4"x 1.5" angle iron used for all actuator pivots which also have 12 guage steel gusset plates.
14 guage 1" x 3" tubular steel side rail beams for superior load handling strength.
Heavy duty rolling casters with locking facility.
Optional bed height adjustors and headboard brackets available.
Head and foot operate independently through state of art electric motor.
It has a Swedish style luxury foam mattress with polyurethane core and base. The other mattress choices include Ecstasy Latex and Essence Latex.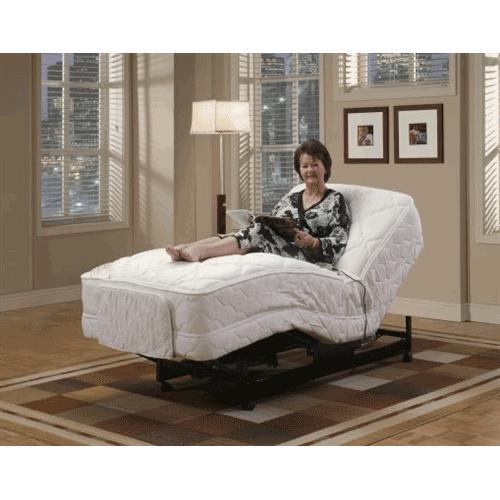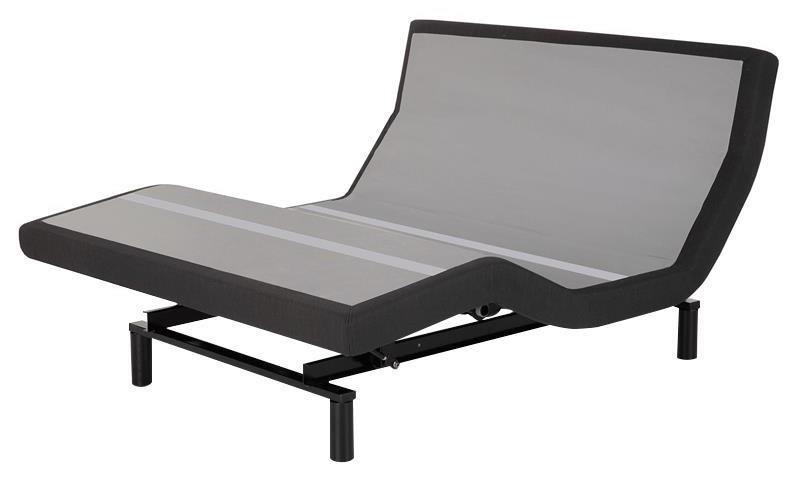 Leggett & Platt Prodigy 2.0 Adjustable Bed Base
Flaunting the most suave and trendy look, the Prodigy 2.0 bed has a foundation-style design with furniture-grade upholstery in black. It features the MicroHook Retention system which keeps the mattress from slipping, eliminating the need for mattress retainer bars, giving the room a sleeker and more modern look. However, this feature may not be compatible with all mattresses or bed accessories.
It comes with the industry's first capacitive-touch remote control which offers many features such as programmable positions and a snore button. A convenient table-top holder for the remote is attached so as to keep the remote within the user's reach.
With adjustable legs, the height of the bed can be customized to meet the user's needs. Pillow-tilt supports the head while reading, eating, working, or watching T.V in the bed. App controls are included for both Apple and Android devices. Sleep timer, wake-up alarm, and massage wave are included in the app.The bed base incorporates the wave technology. The user can adjust the intensity of the waves through the app an experience complete relaxation from head to toe.The bed base is engineered with the Wallhugger technology which lifts the upper body while simultaneously gliding the user back. This keeps all the essentials within the user's reach. It has a weight capacity of 850 lbs.
Leggett & Platt Premier P-132 Foundation Style Adjustable Bed Base
Again, a very stylish and versatile bed with foundation-style base design and furniture-grade upholstery in black or dolphin colors. The adjustable base of Premier P-132 Foundation Style Adjustable Bed has a Bluetooth remote using which all the basic functions of the base can be controlled. The user can also download the mobile App for both Android and Apple services and control the entire bedroom. The power adapters on the most used bedroom accessories such as fan, lights, T.V., can be turned on or off using the remote.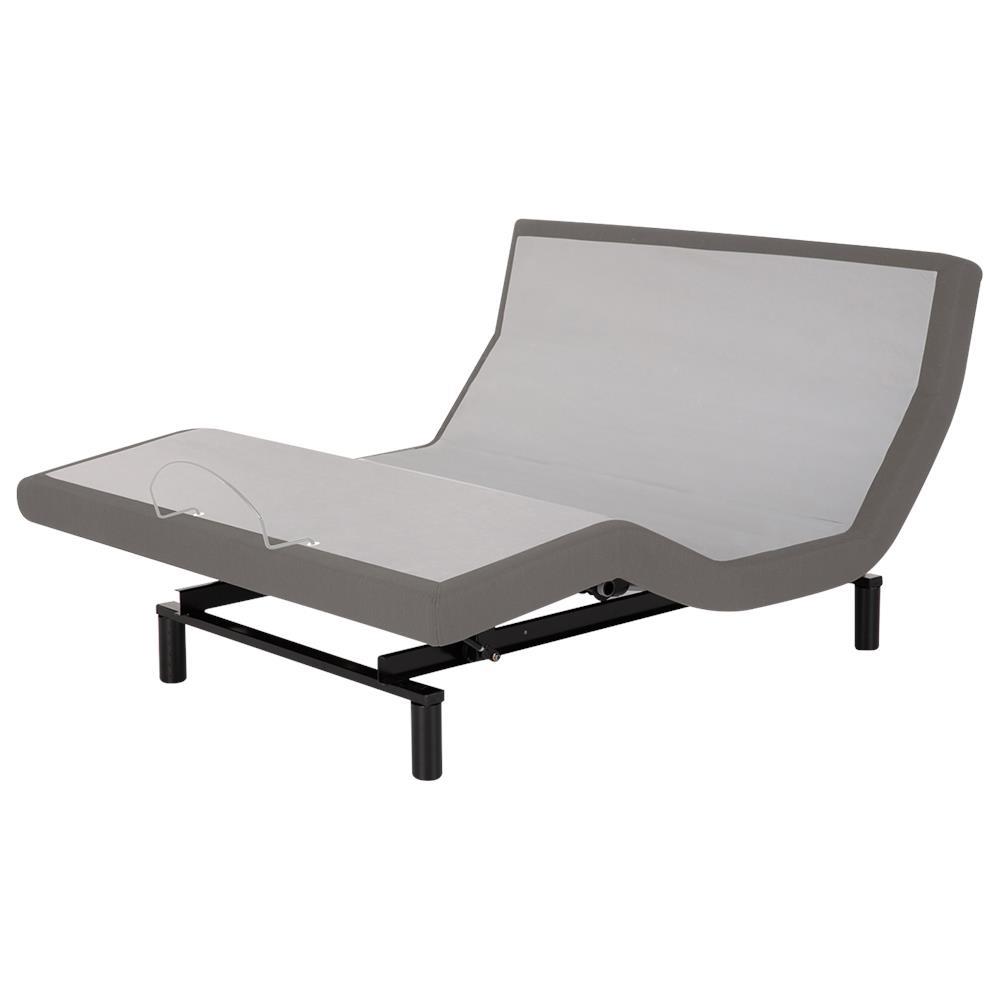 It has three (3) adjustable section, leg rest, headrest and pillow. These can be adjusted by the user using the remote or the smartphone at the push of a button. The pillow tilt gives ergonomic support. Both sides of the bed have USB ports to charge devices directly from the bed. Its Wall Hugger technology gives the user a convenient access to everything on the bed. The base of the bed slides back and the headrest raises up, so the user ends up staying close to everything on the bed.
The basic three (3) positions, Sleep, Zero Gravity, and T.V., are present in the app and can be availed at the push of a button. The massage motors are placed in the headrest and leg rest areas. The user can easily control the speed, intensity and time allocated to the massage. Some of the other features include sleep and nap timers, wake up alarm, telescoping legs for adjustable height. It can manage a weight capacity of 700 lbs.
Leggett & Platt Raven Adjustable Bed Base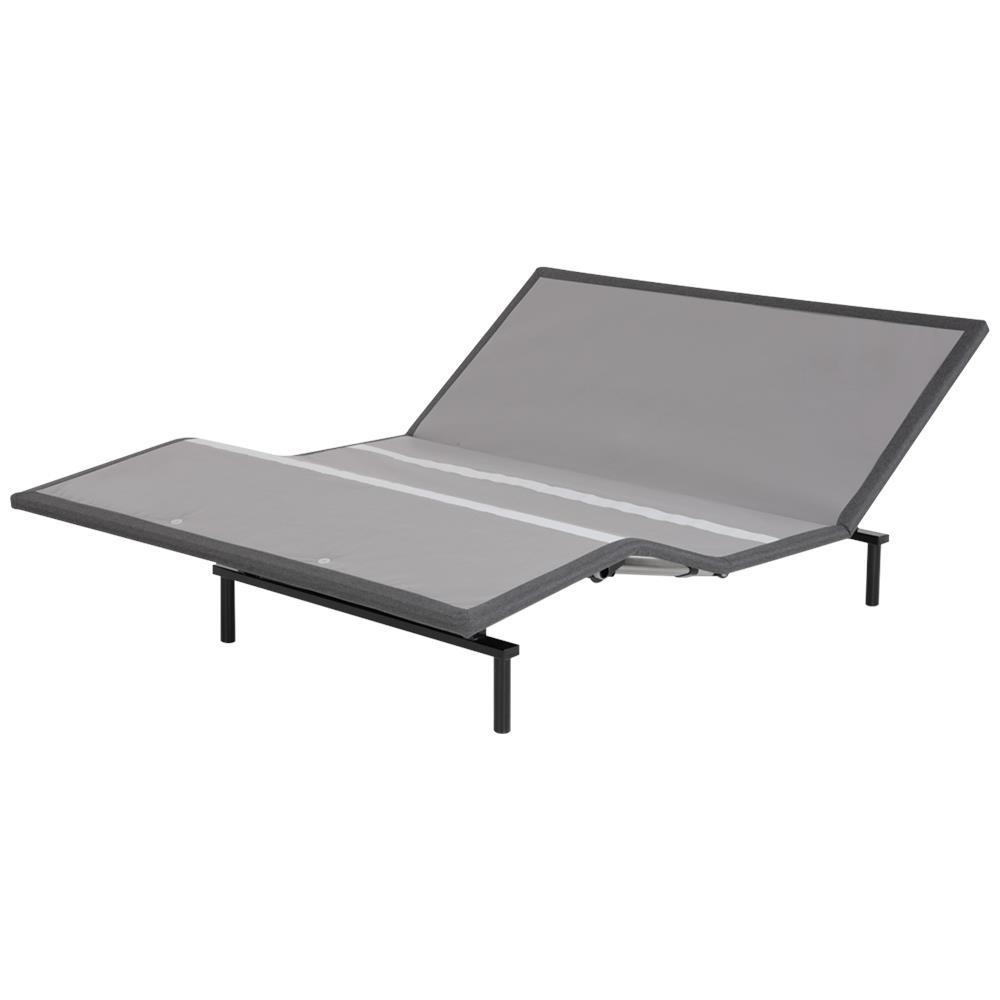 The Raven is a combination of convenience, comfort and enduring support in one's bedroom. Its foundation-style base fits into the bed's frame. The MicroHook retention system keeps the mattress from slipping even without a retainer bar.The head and foot positions can be adjusted simultaneously or independently of each other to suit the user's requirement. Leggett & Platt Raven Adjustable Bed Base is enabled by a wireless remote which is back-lit and has a flashlight to facilitate movement in the dark.
It also has a 'Flat' button, which allows the user to switch to a relaxing lying-down position by returning the base to a flat position. It has a high-performance 850-lb lift capacity, which is the highest weight capacity in this category.It is available in charcoal gray color and in different sizes – Twin, Twin XL, Full, Full XL, Split King and Split California King.
Leggett & Platt S-Cape 2.0 Furniture Style Adjustable Bed Base
S-Cape 2.0 is a beautiful addition to the room décor. With its finished-furniture design and wooden legs, it is an admiring piece of furniture. The under-bed lighting is very useful in the dark. The head and foot positions can be adjusted to user's needs who can also indulge in a soothing full-body massage with waves. For enhanced relaxation, the user can even adjust the bed to a zero-gravity position. The programmable position buttons are enabled by a wireless remote. Its safety lock feature keeps children from accidentally operating the base. It is available in charcoal gray color and in different sizes – Twin, Twin XL, Full, Full XL, Split King and Split California King.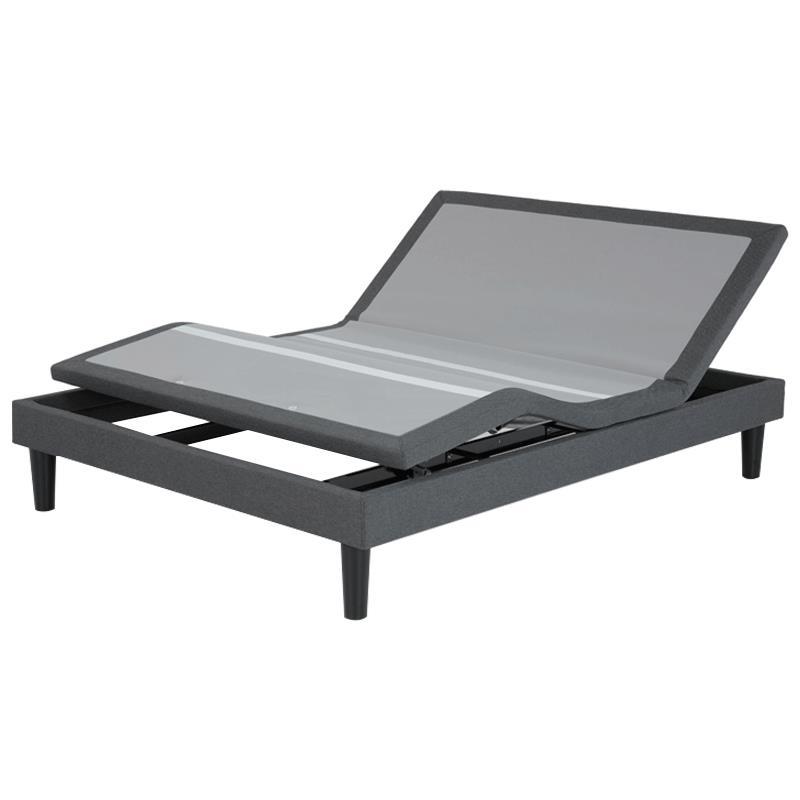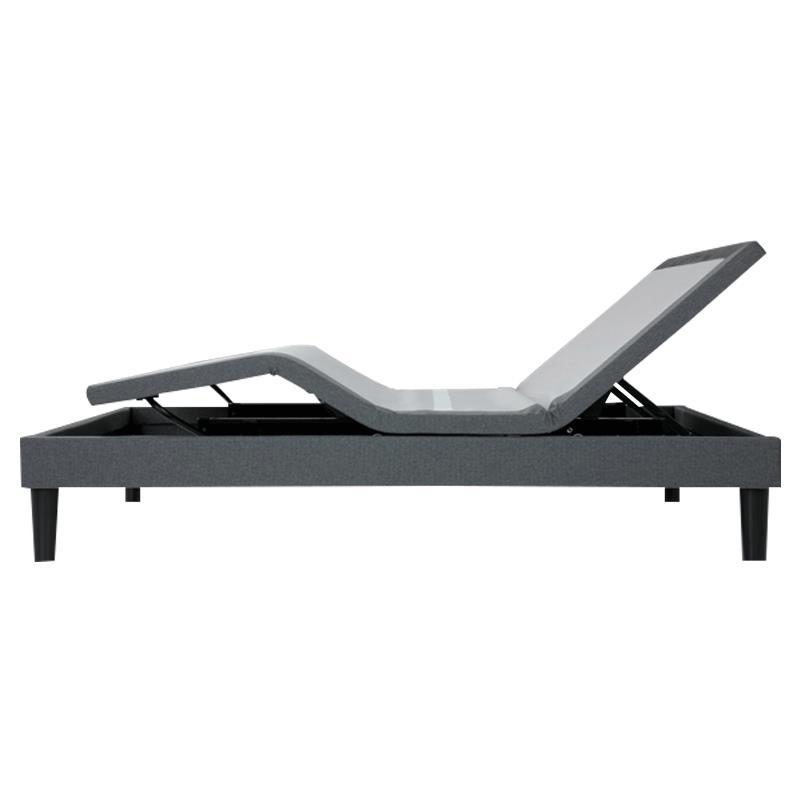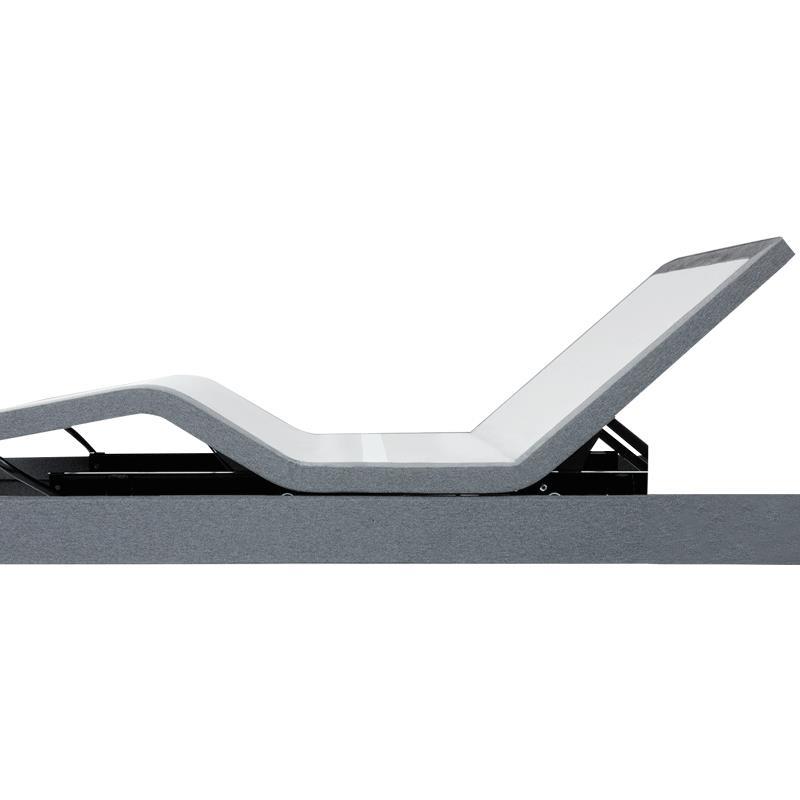 Most of the luxury beds are expensive. They require a special mattress and thus, a conventional bed mattress will be incompatible with them. Also, they are heavy weight and require more space than a conventional bed. In case of electric beds, power back up is mandatory in times of power cuts. However, with their extraordinary features such as pillow tilting, wall hugging and programmable memory positions, these beds are worth all the investment. The user experiences ultimate luxury and comfort. They have lifelong warranty and very low maintenance.
Disclaimer: All content found on our website, including images, videos, infographics and text were created solely for informational purposes. Our content should never be used for the purpose of diagnosis or treatment of any medical conditions. Content shared on our websites is not meant to be used as a substitute for advice from a certified medical professional. Reliance on the information provided on our website as a basis for patient treatment is solely at your own risk. We urge all our customers to always consult a physician or a certified medical professional before trying or using a new medical product.