With an ever increasing awareness of personal hygiene and sanitation, use of disposable medical gloves has grown manifold and become an integral part of everyday life. They are used by both healthcare and non-healthcare professionals in day-to-day activities.
Surgical and exam gloves are two types of disposable medical gloves available in different materials. They are also powdered, non-powdered, sterile, non-sterile, coated or textured. Selection will depend on the end use.
Types of exam gloves based on specifications
There are various types of exam gloves based on the material, specifications and usage. They are chiefly made of latex, nitrite rubber, polyvinyl chloride and neoprene.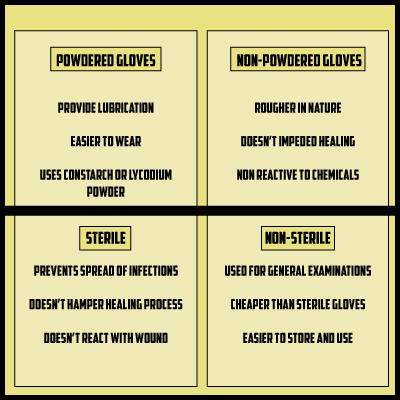 Gloves are often treated with chlorine so it not necessary to powder them. The chlorine affects the latex material but also eliminates the soluble proteins that might cause allergic reactions.
Types of exam gloves based on specifications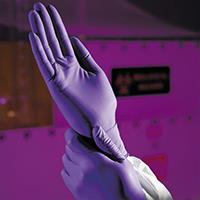 Nitrile gloves
A synthetic rubber, nitrile is one of the most commonly used raw materials for medical gloves today. It has no latex protein and is more durable. Nitrile gloves can resist many chemicals and hence does not serve as a breeding ground for any negative reactions. The only drawback is that care has to be taken when dealing with highly reactive substances such as silver because the sulphur components in the gloves can react with them.
The Kimberly Clark Purple Nitrile Exam Gloves and the Cardinal Health Esteem Stretchy Nitrile Exam Gloves are two of the best products in the market today. They can handle all kinds of body fluids and bear the brunt of the harshest chemicals.
Other best buys in this category are: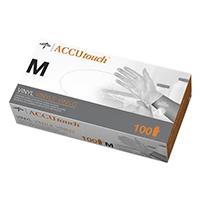 Other best buys in this category are: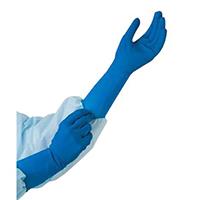 Latex gloves
The advent of nitrile and vinyl gloves has meant a serious reduction in the use latex gloves reduce manifold. The first synthetic material to be used for making gloves, latex is basically one of the most common forms of rubber. It is lighter than normal rubber. Combining latex with a small amount of another material provides a smoother texture than other gloves.
For all those who still love going old school, the best buys in latex exam gloves are TIDI Safety Plus Powder-Free Latex Exam Gloves and Medline Sterile Powder-Free Latex Exam Gloves. Cleared by the NFPA, their thickness eliminates the need for double gloving.
The advent of powder-free and synthetic gloves has greatly helped medical science and treatment as organic gloves and powder involve risks of complications in treatment.
Disclaimer: All content found on our website, including images, videos, infographics and text were created solely for informational purposes. Our content should never be used for the purpose of diagnosis or treatment of any medical conditions. Content shared on our websites is not meant to be used as a substitute for advice from a certified medical professional. Reliance on the information provided on our website as a basis for patient treatment is solely at your own risk. We urge all our customers to always consult a physician or a certified medical professional before trying or using a new medical product.