Gifts are something that children will always open with curiosity expecting somthing fun hidden inside. To put a smile on their face and take their enthusiasm to another level we always want to give them something that is unique and as special as they are to us.
Taking kids to a shopping mall and letting them choose a gift for themselves can be full of chaos. At one moment the child want this and then that... anyone would want to avoid that scene, but at the same time the gift must be perfect! There are some gifts that children enjoy seemingly forever and other tossed aside after seconds. We have compiled a list of gifts we know will delight for in the long run.
1. Tumble Forms 2 Deluxe Floor Sitter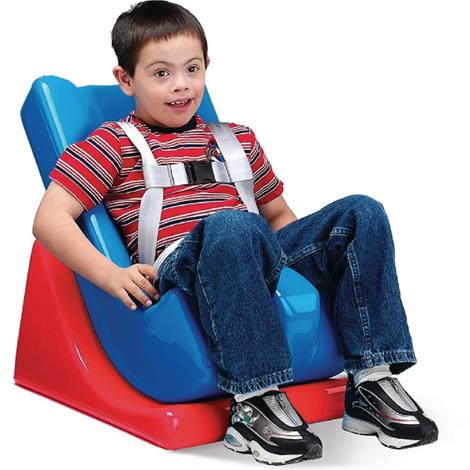 Tumble Forms 2 Deluxe Floor Sitter is comprised of a Feeder Seat Positioner and a Floor Sitter Wedge. Floor sitter wedge keeps the feeder seat positioner in an upright or a reclined position depending on the activity in which the child is engaged. Floor Sitter Chair is a flexible tilt-in-space seating system ideal for children and adults with special needs.
2. Compact Activity Center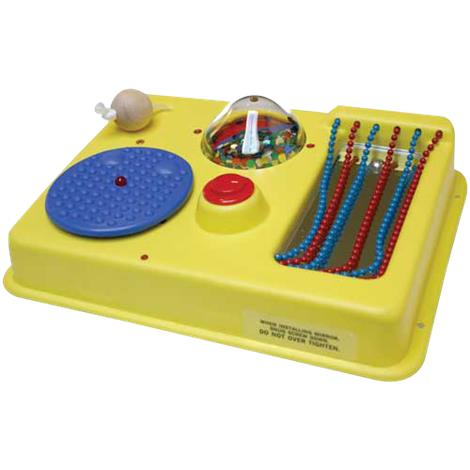 Compact Activity Center is designed to provide sensory stimulation and cognitive activity. Great for the user whose physical mobility may be limited due to positioning needs. Features a bead curtain, a dome with brightly-colored sequins which spin when the button is pressed, a textured plate which vibrates and lights up when pressed, and a Pull ball that turns on a music box. Comes in a Side-Lyer version for those that need special positioning.
3. FlagHouse Jogging Trampoline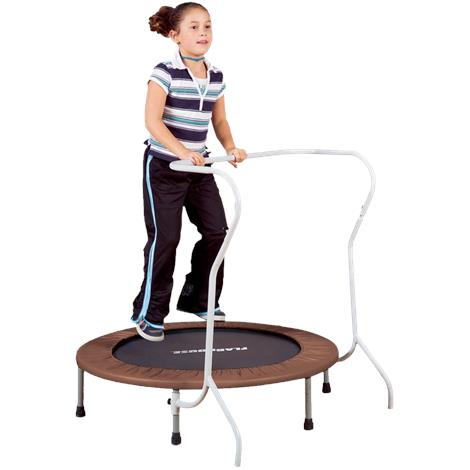 FlagHouse Jogging Trampoline helps to increase coordination, cardiovascular endurance and general physical fitness in kids. It has a stationary jogger with a sturdy tubular steel frame, rugged polypropylene bed and 36 heavy-duty steel springs. Foam-padded Naugahyde covers springs and frame. Jogging Trampoline comes complete with no-side rubber feet. It has weight limit of 185lbs.
4. Jumbo Brown Bear Plush Toy
What child wouldn't be amazed and thrilled to see a Jumbo Brown Bear Therapeutic Learning Plush Toy. This brown bear is over two feet in every dimension, features soft furry fabric and a classic teddy-bear look. This soft and huggable timeless teddy will delight bear lovers of every age. A Soft hug from the bear to the child gives the feeling of well-being and keeps a child calm and happy. Kids may conduct elaborate conversations with stuffed animals and share their feelings or just snuggle up.
5. Butterfly Chair
Delight a child on your gift giving list with a beautiful pink and green Butterfly chair. The Melissa & Doug Bella Butterfly Chair is a folding chair brightly colored and on a sturdy metal frame. It also has a handy cup holder positioned at the child's fingertips. A child can comfortably sit in their own space right sized for them to read, play or whatever they might be doing - what a treat!
6. Sleeping Bag
Give your child a sleeping bag and go for a night safari in backyard. Under the twinkling stars in the fresh air, what a wonderful experience. Melissa & Doug Mollie Ladybug Child Sleeping Bag is stuffed with comfy polyester and is the perfect place for a night filled with sweet dreams. It is five feet long that can accommodate even an older child while being very gentle towards their soft skin.
7. Bean Bag Chair
Bean bag chairs are a favourite among kids. Since they are light weight, bean bag chairs are easy for the child to move independently. It can be used to sit in just about any position. Rainbow Bean Bag Chair comes in a pear shaped design which provides back support and comfortable seating. This bean bag chair is double stitched with clear nylon for added strength and has a 250 pound weight capacity. It is covered in wipe-clean vinyl with five brilliant colored sections and filled with Styrofoam beads. Children are going to love this gift.
These are just a few gift ideas listed here. You will find a more comprehensive list of gift items available in the kids section of healthproductforyou.com. Scroll through the amazing collection for more gift ideas.
Disclaimer: All content found on our website, including images, videos, infographics and text were created solely for informational purposes. Our content should never be used for the purpose of diagnosis or treatment of any medical conditions. Content shared on our websites is not meant to be used as a substitute for advice from a certified medical professional. Reliance on the information provided on our website as a basis for patient treatment is solely at your own risk. We urge all our customers to always consult a physician or a certified medical professional before trying or using a new medical product.