5+ Best Non Slip Slippers For Elderly with Balance Problems

Non-slip slippers for elderly with balance problems are highly equipped with specially designed footwear and socks to avoid falls. They come with non-skid surfaces and prevent the possibility of tripping. They firmly grip all surfaces like grass, soil, sand, marble, and cement. They are also ideal for wet surfaces, constructed with specific materials that help quickly dry. 
6 Best Non-Slip Slippers For Elderly To Prevent Falls 
Medline slipper socks prevent slipping or falling and have better grip tread, making them perfect for elderly persons more prone to slipping, falling, and tripping.  
Medline slippers for the elderly with balance problems are comfortable because they are simple to take on and off. In addition, the terry fabric's ability to absorb sweat keeps the foot dry and warm. For simple size identification, it comes in various color-coded designs. 
Highlights of Medline Double Tread Socks 
Twofold traction and warmth 
Double the tread 
Attractive design 
Generous sizing 
Medline Single Tread Slipper Socks raise the bar without sacrificing quality. The soft terrycloth interior of these socks keeps the patient comfortable and cozy, while the fused non-skid treads on the outside keep them safe as they walk around worry-free. 
The unique material also absorbs sweat, increasing comfort even further. To add to these benefits, the Medline slippers are latex-free to avoid allergic reactions and color-coded for easy size identification. 
Highlights of Medline Single Tread Socks 
Color-coded 
Has skid-resistant treading 
Absorb perspiration 
Provide added patient comfort 
McKesson Terries Slipper Socks are soft and breathable socks for adult and bariatric patients. Made of breathable material to offer the wearer a fresh and relaxing feel. 
It has loops on the inside that provide enhanced comfort to the wearer, making them one of the best non-slip slippers for elderly. In addition, these slipper socks have cuffs that give a proper fit and are machine washable. 
McKesson Terries Slipper Socks Highlights 
Terry cloth inner slipper sock for a comfortable feel 
Breathable slipper sock  
Color-coded 
Principle Pillow Paws Ankle High Slipper Socks are non-slip footwear designed for healthcare settings. These socks feature a soft, breathable material that helps to keep the feet comfortable and dry, as well as a slip-resistant tread that helps to prevent slips and falls.  
The slip-resistant tread made from latex-free material provides traction on various surfaces, including tile, wood, and linoleum. It is one of the best grip slippers for the elderly that helps to reduce the chances of slips, trips, and falls, which is essential in healthcare environments where patients may be at heightened risk of falls. 
Pillow Paws Socks Highlights 
High-quality product 
Made with the finest materials 
Designed to maximize patient safety 
Comfortable 
Cardinal Health Single Tread Patient Safety Slippers ensure patients do not slip while moving around. Patients most appreciate these soft, breathable, comfortable, cotton-based, sock-style slippers.  
They feature terry material facing in or out and an innovative open tread pattern that improves traction and control. 
Highlights of Patient Safety Slippers 
Slip-resistant 
Non-latex treads on the top and bottom 
Comes with Microban technology 
Comfortable fit for all sizes 
Medline Fall Prevention anti-slip slippers for elderly provide much-needed traction on slippery floors, helping prevent dangerous falls. 
Skid-resistant double treading on the top and bottom of the socks provides maximum safety—the sock's colors discreetly alert staff about the patients requiring additional care and attention during their stay. 
Highlight of Medline Fall Prevention Socks 
The bright colors of slippers help in identifying the at-risk patients, alerting the care staff about such patients requiring additional care. 
The bright yellow color helps visually identify the moderate fall risk, and the red color identifies the high fall-risk patients. 
The slipper socks have double-sided non-slip tread, which helps patients maintain balance and provide maximum fall safety. 
The socks are made from breathable soft terrycloth, making them comfortable to wear for longer and keeping the patient's feet dry and warm. 
Where to buy anti-slip slippers for elderly online? 
Slippers are non-skid to help prevent falls, are comfortable, and have a firm grip for ambulating and walking. HPFY offers a wide range of anti slip slippers for elderly from top manufacturers. Explore our catalog today! 
Related Articles
Disclaimer: All content found on our website, including images, videos, infographics, and text were created solely for informational purposes. Our reviewed content should never be used for the purpose of diagnosis or treatment of any medical conditions. Content shared on our websites is not meant to be used as a substitute for advice from a certified medical professional. Reliance on the information provided on our website as a basis for patient treatment is solely at your own risk. We urge all our customers to always consult a physician or a certified medical professional before trying or using a new medical product.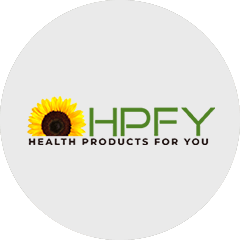 HPFY Staff Writer
HPFY Staff Writers are product experts with years of experience in medical supplies and equipment retail. They specialize in understanding the typical usage of our products, the differentiation between brands and have insights on product popularity and features. Each article ...
Trending Articles
Enteral Feeding: The What, When, and How
When traditional oral intake is not feasible, enteral feeding comes into play. It supports nutritional needs of individuals recovering from an injury or surgery. Dive into this informative article and learn what, when, why, and how of enteral feeding and ensure optimal patient care.
Using the Carpal Solution Carpal Tunnel Wrist Support
Looking for a non-invasive option to manage carpal tunnel symptoms? Experience relief from constant tingling and pain with this Carpal Solution Wrist Support. Read this article to know about the unique features and benefits of this wrist support brace designed to deal with CTS and find why it is one of the most reliable wrist braces available on the market.
Top 5 Best Reviewed Nebulizers of 2023
Need an effective and affordable nebulizer? Look no further, in this article we offer 5 of our best reviewed nebulizers that are loved by our customers. Click to read more and find the perfect nebulizer for all your respiratory needs.
10 Best Overnight Adult Diapers
Worried about nighttime leaks? Say goodbye to leakage with our ten best overnight adult diapers and wake up refreshed and dry.
Five Best Cervical Traction Devices of 2023
Neck pain can wreak havoc on your otherwise healthy life. Traction device improves your cervical health and overall well-being. Read more to find our best cervical traction devices designed to curb the stiffness and discomfort of cervical muscles.